It was a relatively small group at Olive Mountain, which seemed in some ways appropriate - it was a Monday, after all, and in retrospect, Olive Mountain is not among the area's best Middle Eastern restaurants.
At least for lunch. I'd been there previously for dinner several times, and with its relatively low prices, large portions and BYOB status, it's not a bad option for downtown Evanston. But the lunch menu seemed somewhat more bland and dumbed-down - particularly compared to the relatively nearby Larsa's or Basha in Skokie, or GNR Sahara Kabob in Rogers Park.
Nevertheless, it was relatively crowded. And the service was friendly and enthusiastic (even if they did forget the Diet Pepsi).
I started with the "
Arabic Yogurt Drink
" - a decent rendition of a salt lassi. Others started with an unusual lentil soup - pureed smooth. Reportedly it was somewhat bland - the pepper shaker got a good workout in response.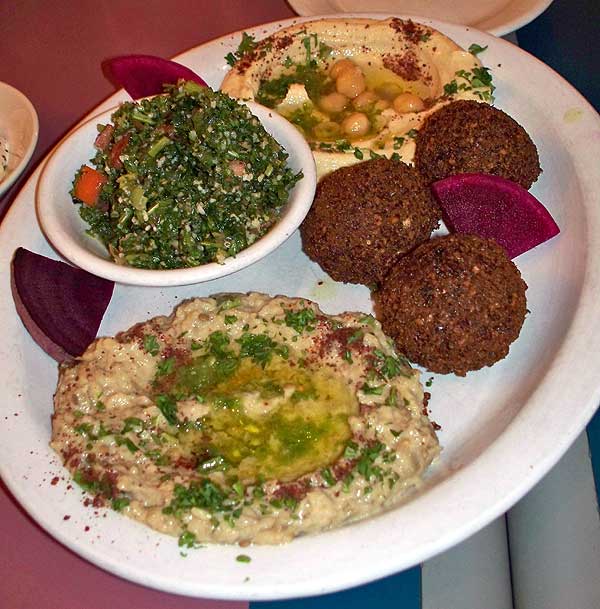 A
Cold Combo appetizer
was ordered for the table. Clockwise from top: hummus, falafel, babaganouj, and tabouleh. All were a bit on the bland side. The falafel had a somewhat thick, crisp crust, and not in an especially good way (although it worked well in sandwiches, where the moisture from other ingredients softened it up a bit.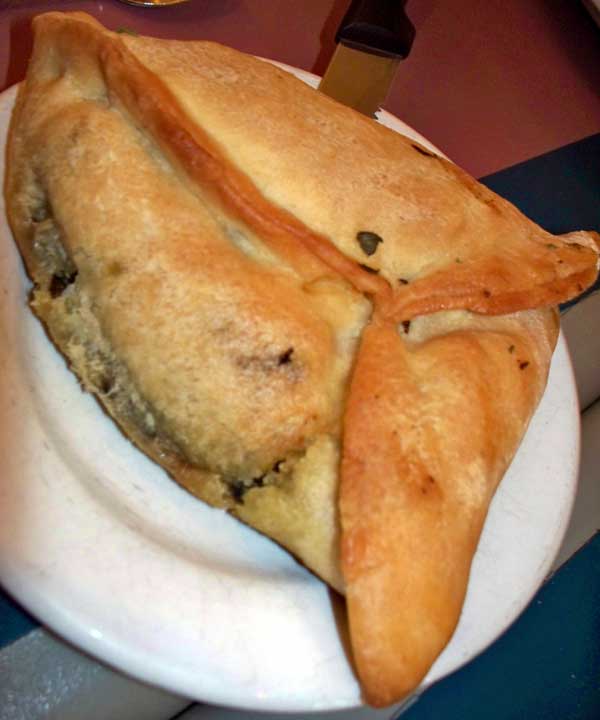 Spinach Pie with Feta
was also okay, although the crust was rather short for my tastes.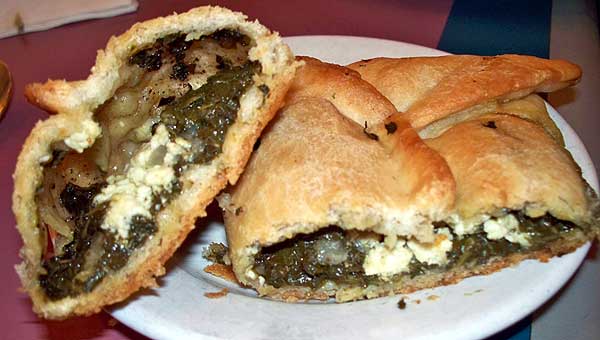 interior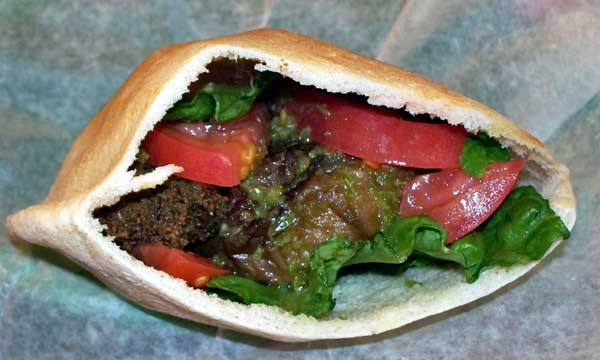 As mentioned, the falafel worked better in the
falafel sandwich with eggplant
.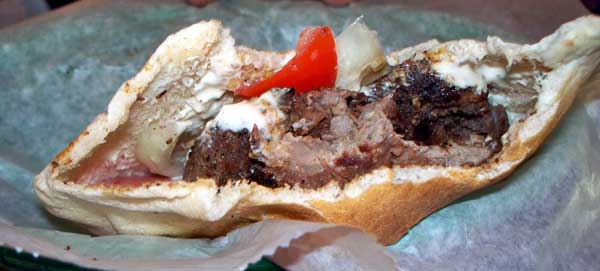 The little bit of lamb I had from the
lamb shishkebob
sandwich was decent, toothsome, though might have spent a bit more time in the marinade. I'm not not sure the bite marks from d4v3 helped the sandwich's appearance.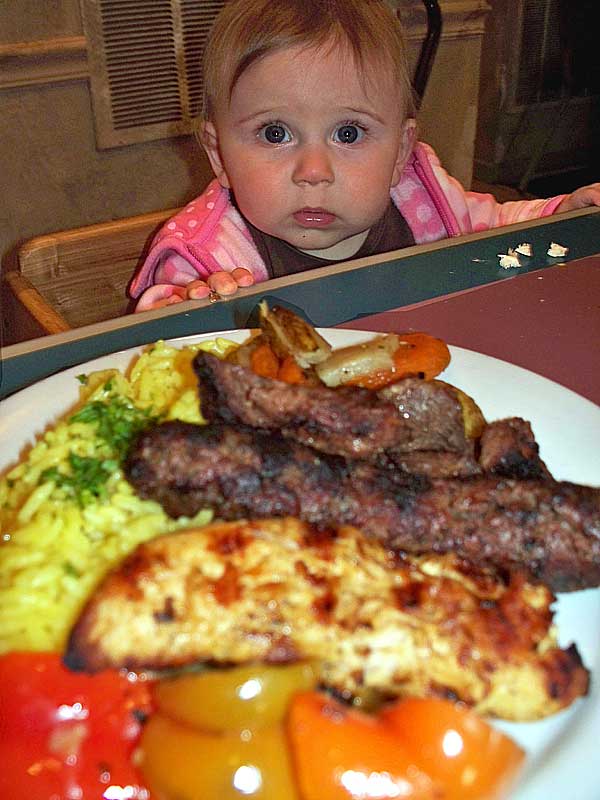 Alice seemed a bit skeptical of her
combination plate
, with beef, kifta, chicken, peppers and rice. Her companion, ChgoMike, ate most of it.
Again, Olive Mountain does a nice job at a good price point if you're in downtown Evanston, but you can do much better if you don't mind driving a couple of miles.