It was a fun lunch. UBAA (a corruption of U-Bar, for the shape of the bar) is an interesting, old-timey place with a lot of atmosphere. (It had previously been discussed
here
.
And, in addition to the usual suspects, it was good to see d4v3 again, and to meet JOJO.
We started out with fried mushrooms with "wonder sauce."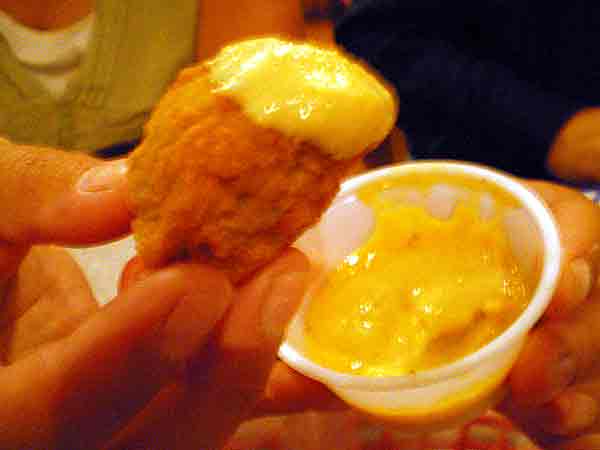 Several ordered the "gaspacho"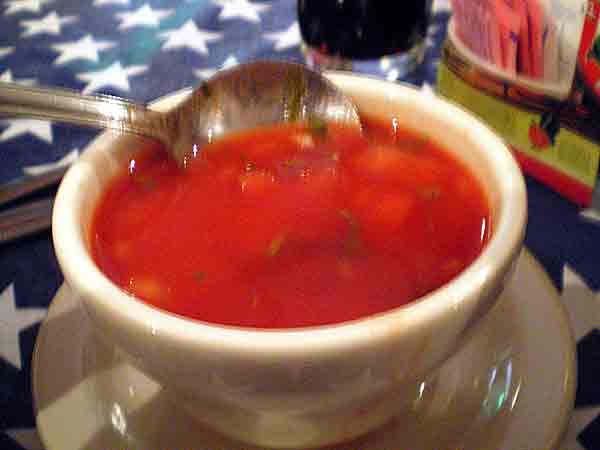 Fried chicken (a full 1/2 chicken)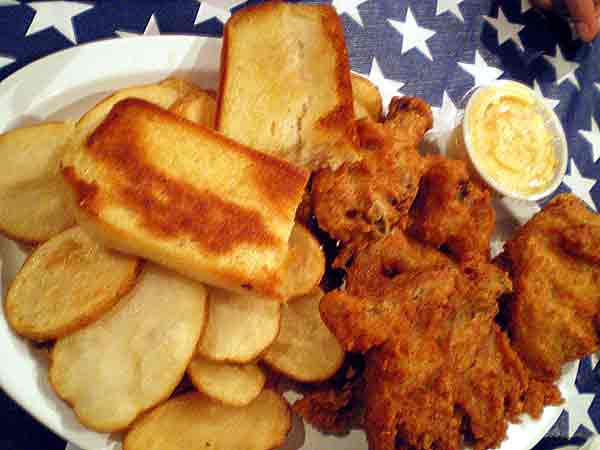 Burger with blue cheese and grilled onions on dark rye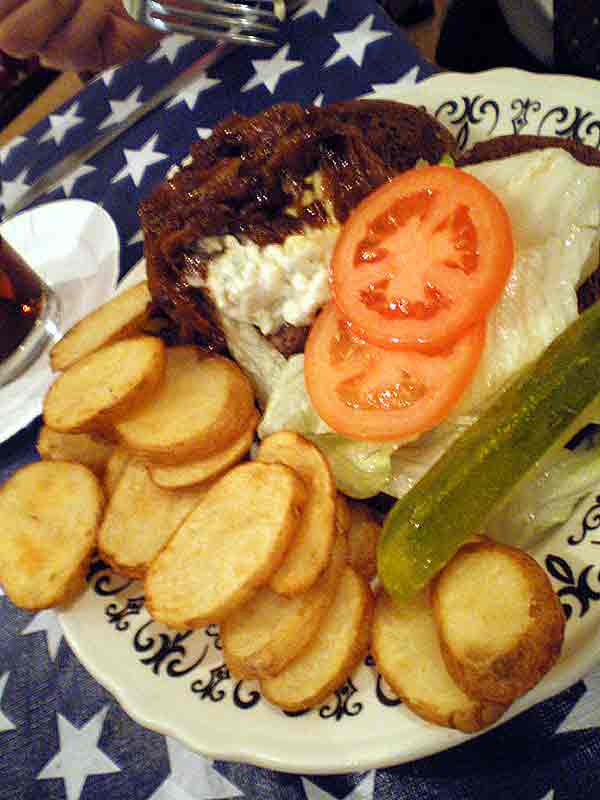 Fried Perch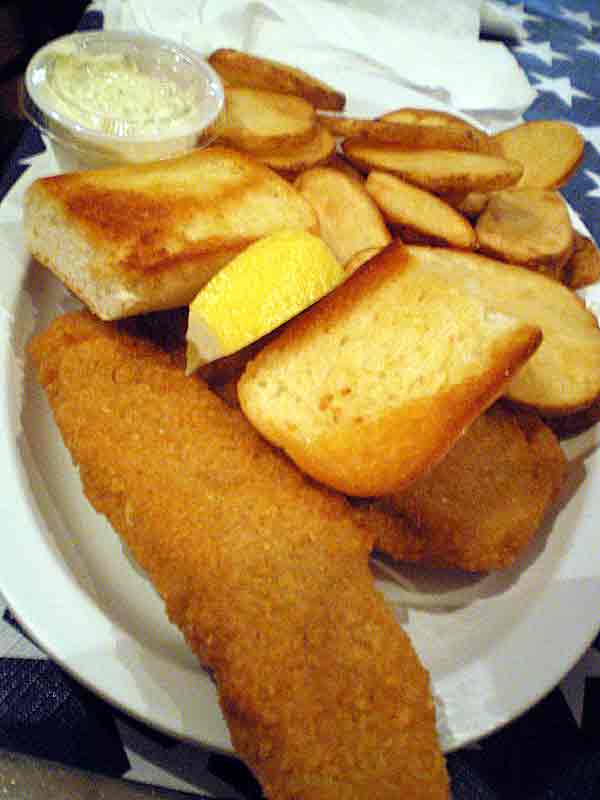 Reuben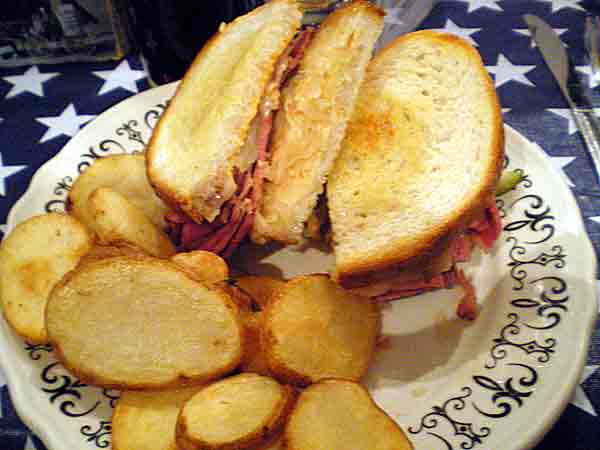 In honor of Josephine, the Sauerkraut/Swiss Burger
The owner also came by with Sweet Potato Fries and honey.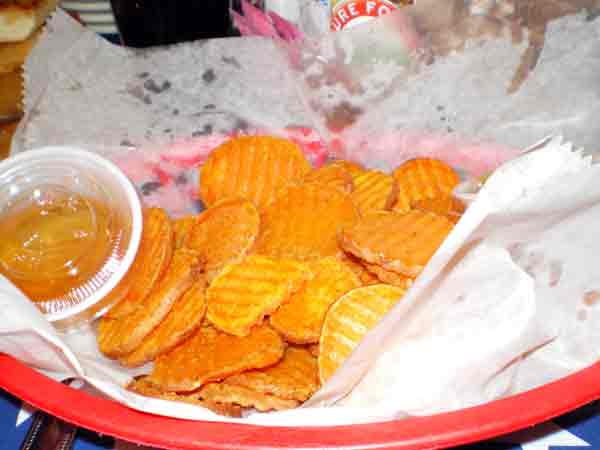 Overall, great atmosphere, but not exactly a destination for the food. (I may be at fault for ordering the reuben, which was a bit short on meat, and could have used more dressing. The burgers seem to be the strength here.) I thought the fried potatoes were a bit on the limp side, and the sweet potato fries a bit mealy.
I'd say it falls into the "if you're in the area and want a traditional roadhouse atmosphere" category, but it's not a destination. But I did come thisclose to living across the street.
And I don't think the Evanston Lunch Group™ has ever been to a place with so many other patrons using walkers.