Cliché time: Great food, great venue, and most of all, great company for your Evanston Lunch Group™ at Al's Deli.
The line at Al's wasn't bad for 12:30.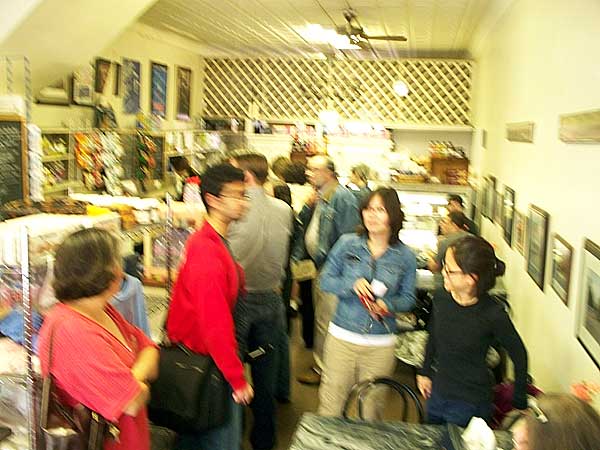 A sample of the spread: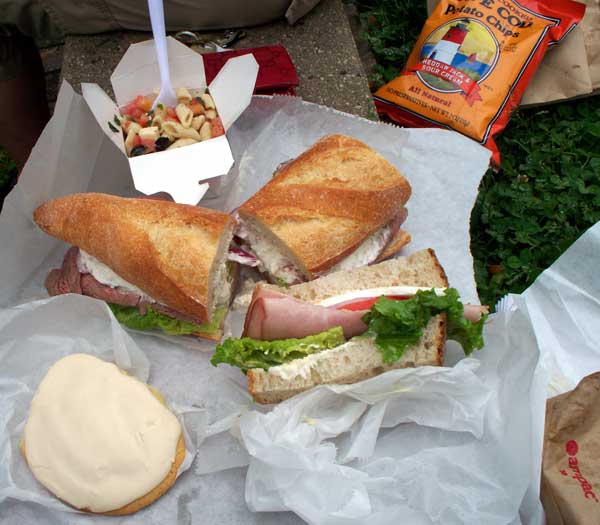 From top:
Asiago Pasta Salad
; nice chunks of asiago mixed in with the olives, tomatoes and vinagrette,
Roast Beef with Blue Cheese Dressing
on a crisp baguette;
Smoked Ham with Brie
on crusty whole wheat, and one of Al's trademark
Frosted Sugar Cookies
.
We wandered across the street to Tallmadge Park - a nice venue, only slightly chilly, although the sun didn't show until after we were leaving.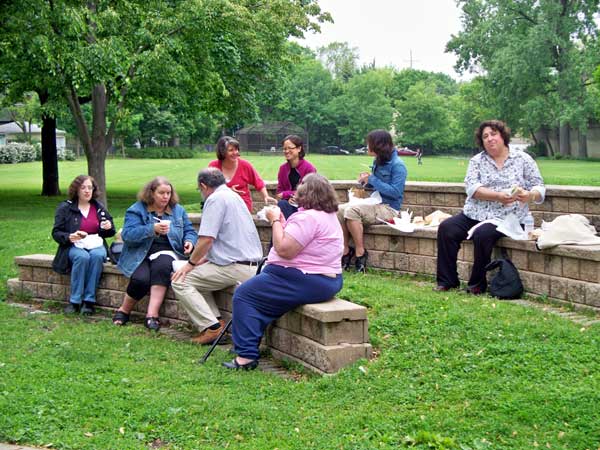 front, l to r: Claire, her parents, aka The French Couple, aka Chapulin and rgl201, and tarte tatin
back row: Mhays, happy_stomach, einberliner, and EvA
It was an especially good afternoon for me -
I was able to unload some excess tomato seedlings.
Still a few left.