A few pix:
BuddyRoadhouse started the party off right:
This is the only picture I actually remembered to take myself-
the others were taken by my daughter's friend Kaitlyn after I handed over my camera and said - please take pictures! SO if anyone has more- please post them!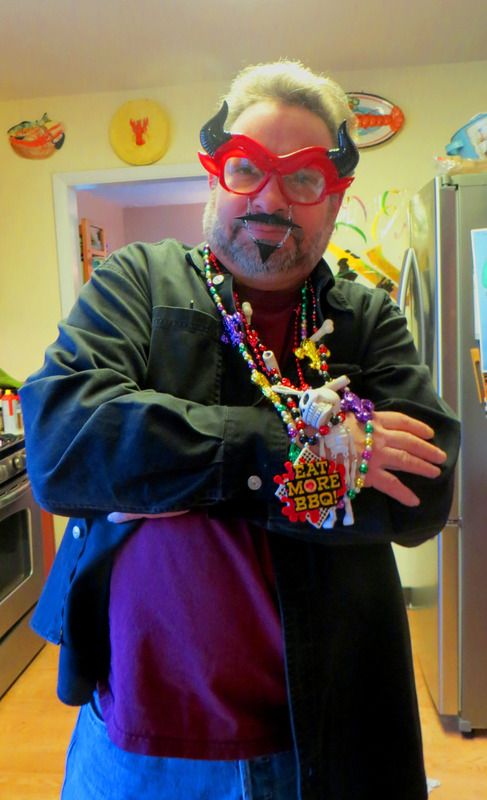 One of my own contributions was Alligator Pie, and yes there WAS real Alligator in it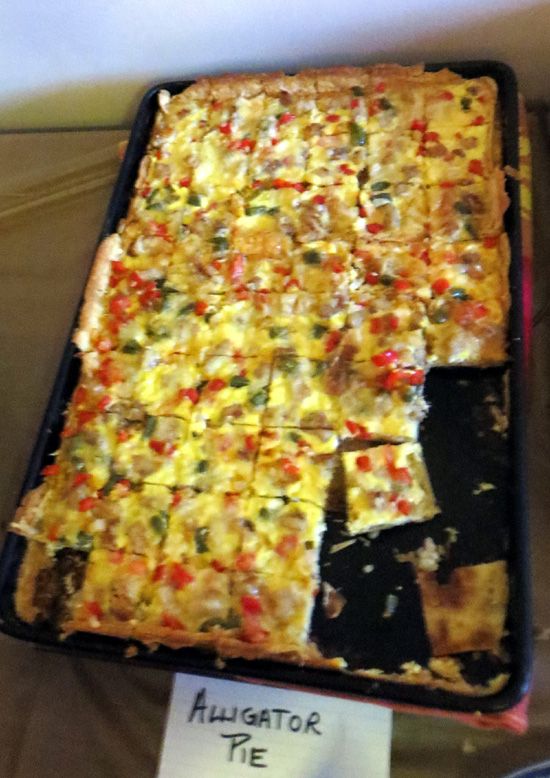 Another favorite appetizer was David Hammond's Dirty Fried Rice Balls with Jezebel Sauce, (although I missed getting a pic of David who was resplendent in his pink Trolli beard).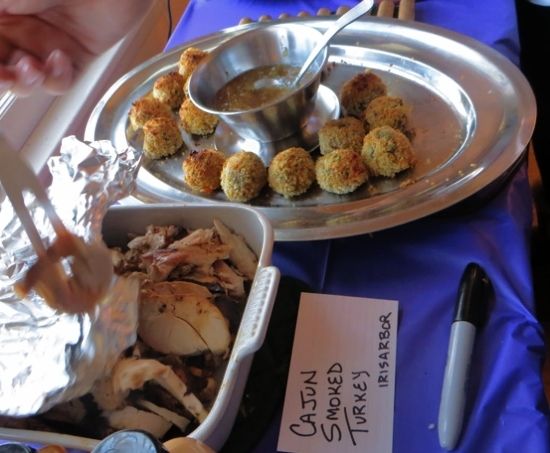 next to the balls is mt Cajun Smoked Turkey breast which disspared in the blink of an eye
Another fab app were the spicy deviled eggs from Clelamatron - new to LTH- Welcome!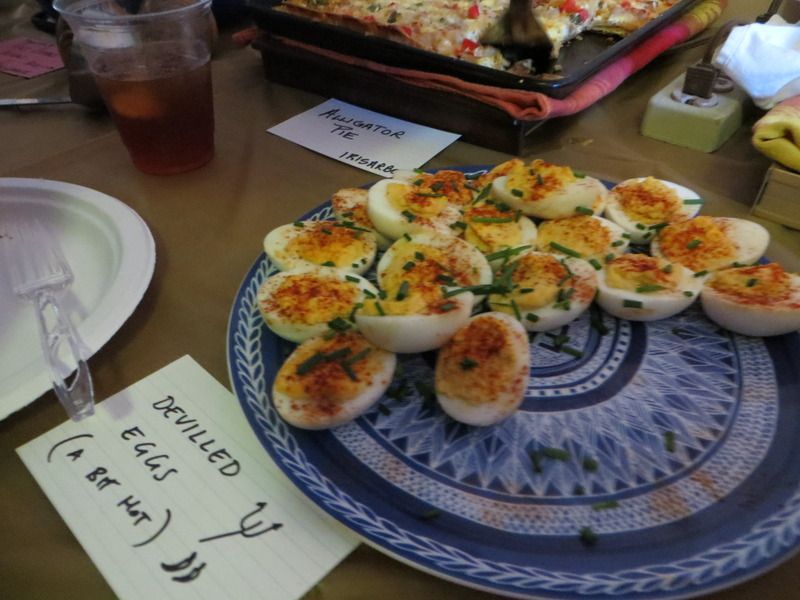 An perennial favorite starter (and a perennial favorite LTH'er) were justjoan's Pimiento cheese sammies
Jello shots (courtesy of daughter Laura's friend James, backed up by some whiskey for Kentucky mules (courtesy of Shaylyn and Isiah)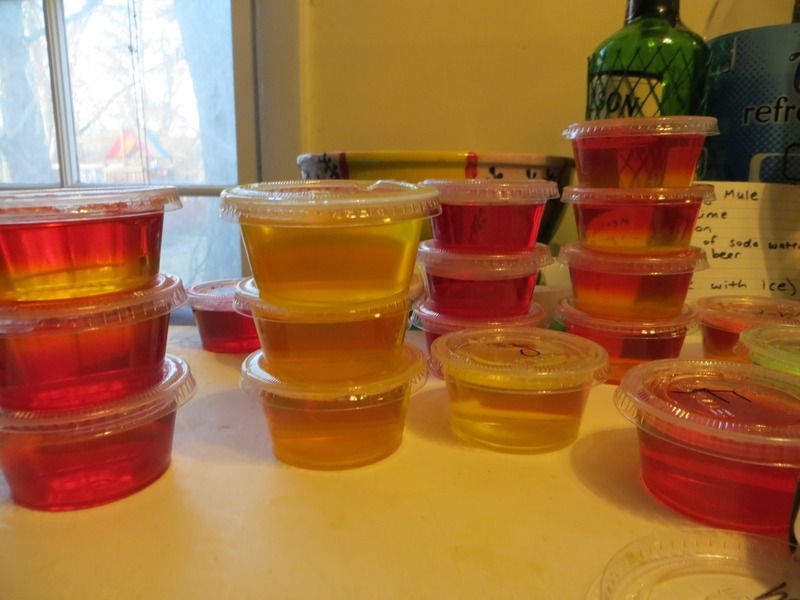 Hurricanes (of my own devising) these went quick!
Some delicious Vieux Carre drinks with rye and benedictine from Ronnie and mrs Suburban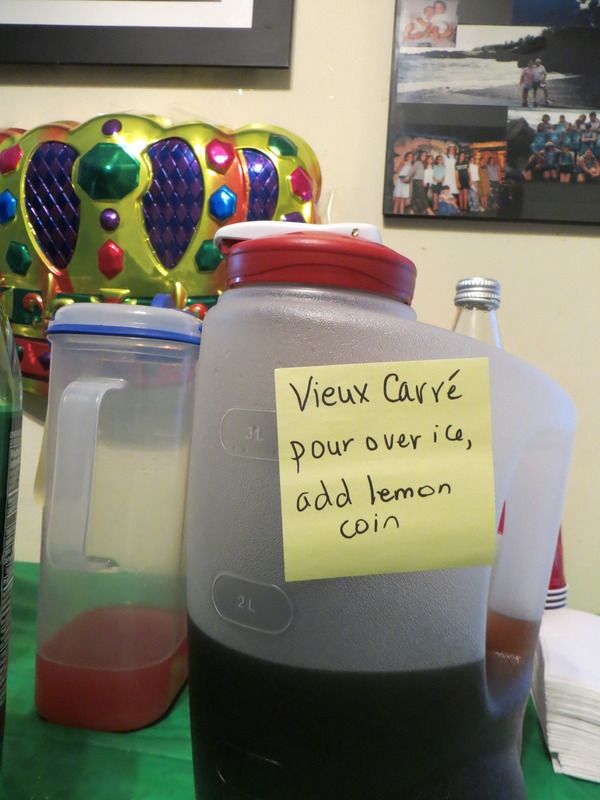 Wonderful Cajun Lemonade, Rum, Pimms, tabasco, and 7up- courtesy of Marc and Cathy M
more to come tomorrow....
"If you reject the food, ignore the customs, fear the religion and avoid the people, you might better stay home."
~James Michener