G Wiv wrote:

Al Ehrhardt wrote:Was recently gifted a beautiful handmade in Vermont copper flask, The Vermonter from Jacob Bromwell.

Beautiful! As you say nothing I'd buy for myself but a wonderful considerate gift that will last generations.
Absolutely. Here's a pic of what it looks like . . .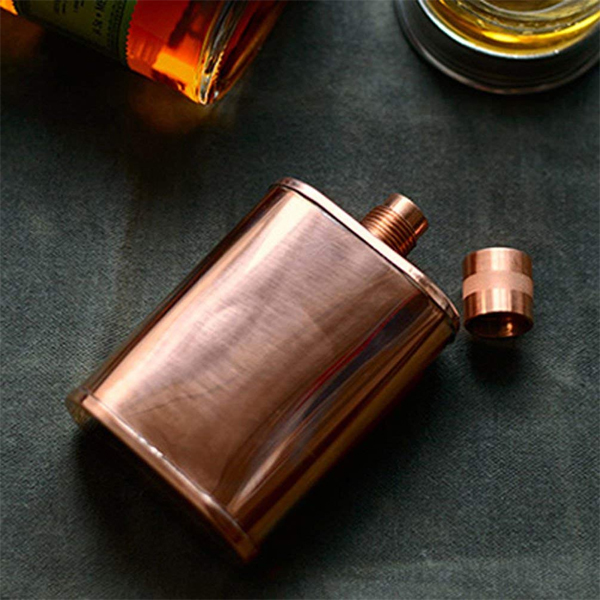 Jacob Bromwell The Vermonter Copper Flask
I've got many flasks, both grand and chintzy, but my #1 is a Vargo Titanium Funnel Flask (hey, it matches my hips!) that's currently filled with some 2015 Felipe Cortes Tepextate that I muled back from Oaxaca last Spring.
=R=
Same planet, different world