After seeing it mentioned in Openings, Closings, Comings & Goings, Moetchandon and I visited Take Flight yesterday afternoon. A fairly small but inviting space in downtown Skokie, it's in a former flower shop. It's a brand new distillery, with, so far, rum, gin, and (interestingly) bierbrand (a type of spirit made from distilled beer). It reminded me of the early days of FEW Spirits, whiskeys not yet available (they need their time in oak barrels), but stuff that can be ready earlier for serving.
Owned by Carrie Cole (who wasn't there on our visit), we were served by her husband Andrew, whose full-time job is as an HR manager, but was taking vacation time to bartend.
I ordered an Old Fashioned with barrel-aged rum. "Would you like it smoked or unsmoked?" I said smoked. "That's the right answer." It was.
The smoked rum Old Fashioned was great — so much so that I forgot to get a picture before Moetchandon ordered her martini, made with Take Flight's Sasha gin.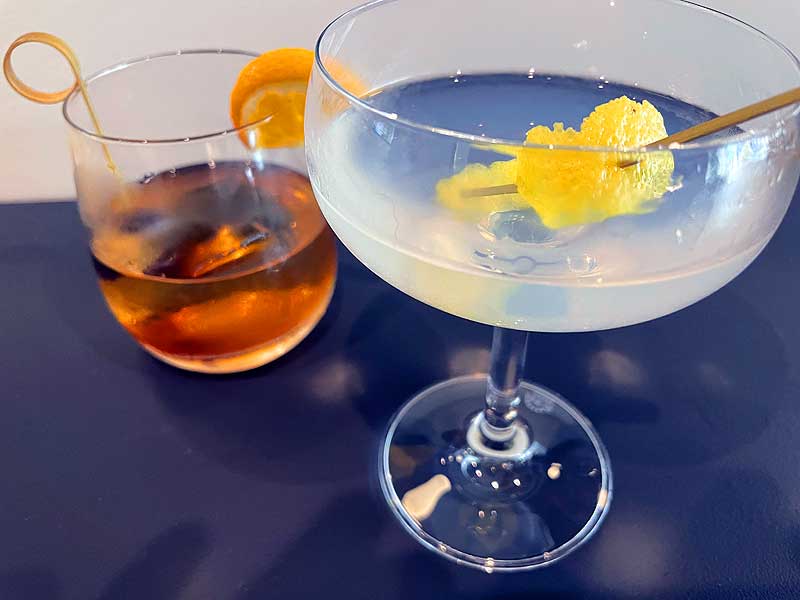 I had to try the bierbrand. Although it's not on the menu, Andrew made the Lemon Drop Martini with the beer spirit instead of gin. Complex and fascinating.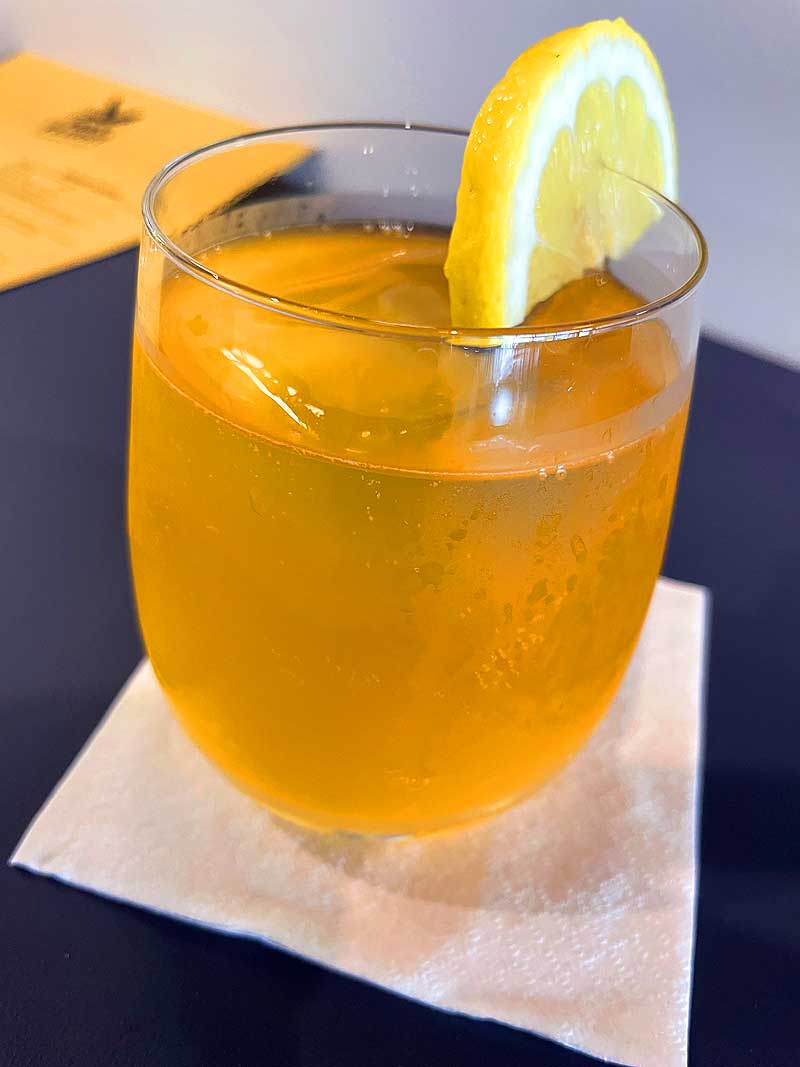 The menu: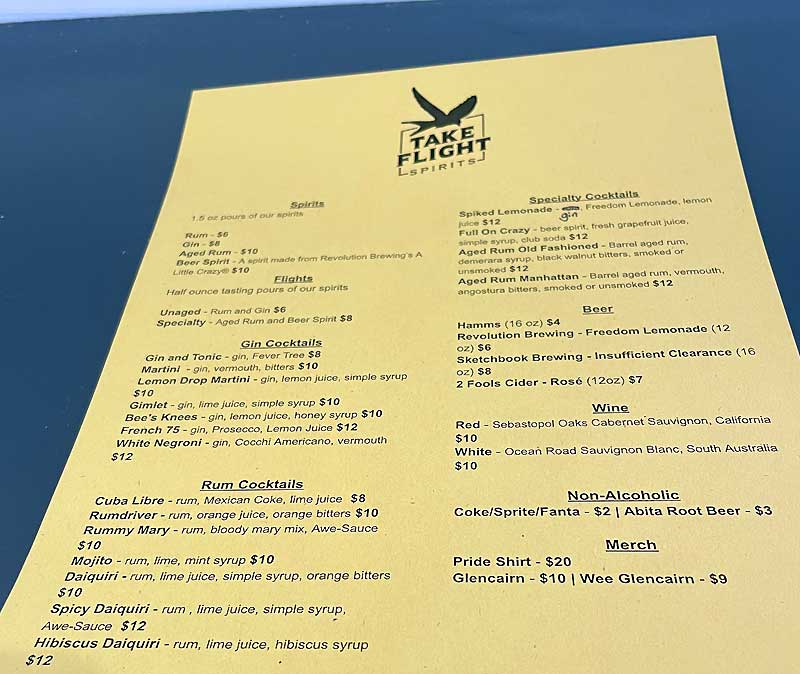 The gin (citrus-forward, light on juniper) was good enough — and reasonable at $30 — we took home a bottle.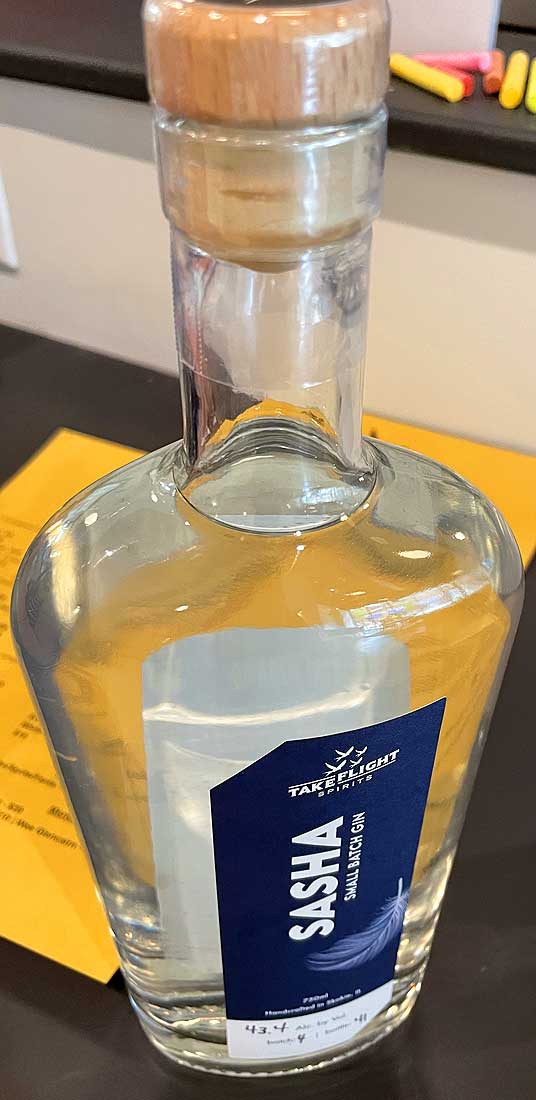 Food can be ordered for delivery.
Take Flight, along with Libertad and Sketchbook, are turning the once-sleepy downtown Skokie into a place worth exploring, IMHO.
Take Flight Spirits
8038 Lincoln Ave.
Skokie, IL 60077
(847) 324-9373