LTH,
Seems I've jumped on the Cicada Train, not with the gusto of C2, introspection of Hammond or photographic talent of Ramon, but I could not resist the lure of
NTV
at Hammond's yesterday. Yep, that's right, a three person crew came all the way from Japan, ok, really NY, to film Cicada snacking at Hammond's.
Josie Hammond's maki rolling talent even impressed the fellows from Japan.
Josie rolling Cicada Maki Rolls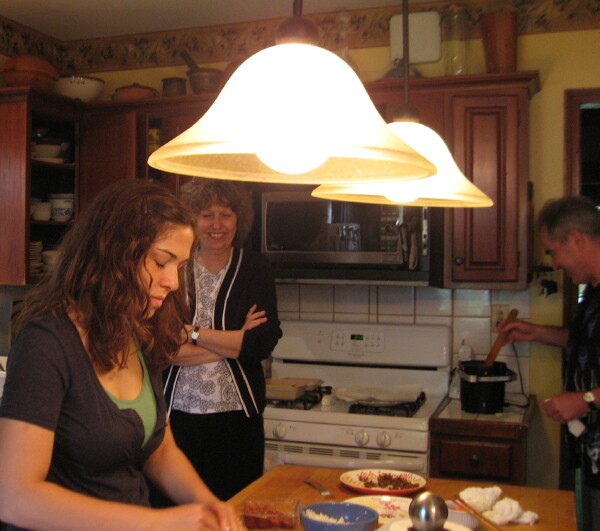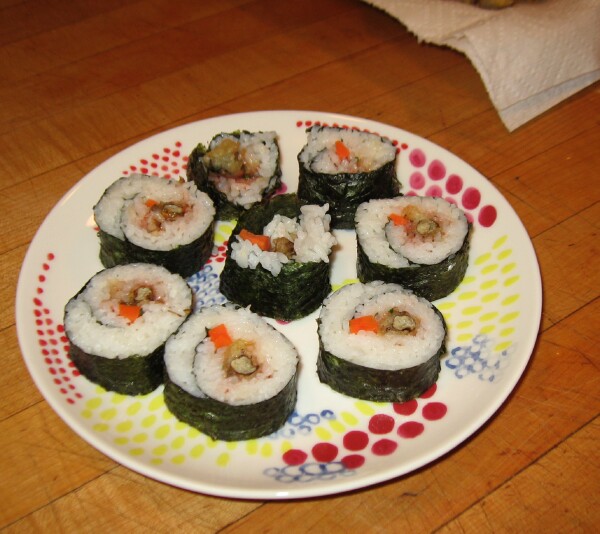 Producer Takuya Katsumura seems nonplussed at the prospect of cicada maki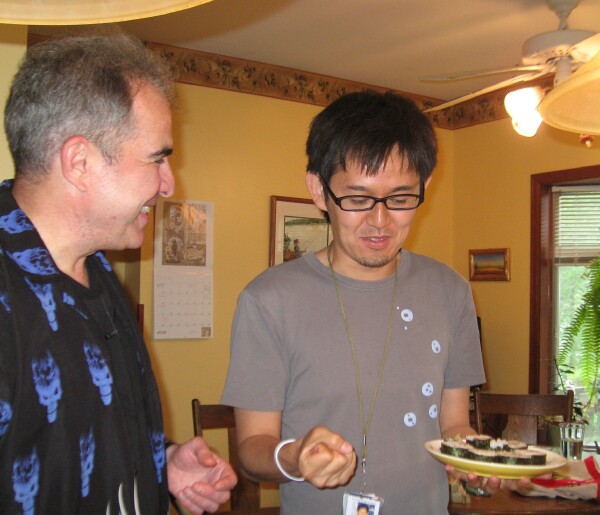 NTV correspondent Takamitsu Teraoka may be the smartest cicada eater I've met, after all he was getting paid to eat cicadas.
Takamitsu Teraoka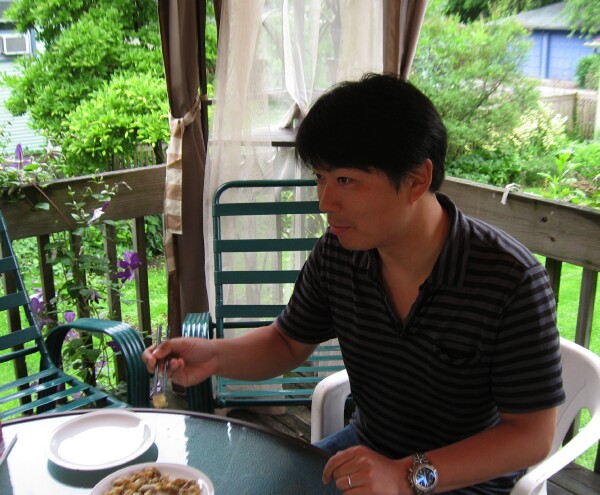 Maryilyn Pocius extolling the joy of cicada. I'm not sure they are buying it.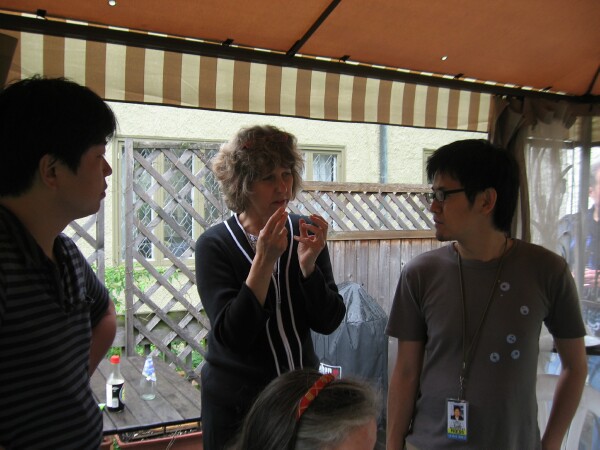 Lots of fun, but I'm pretty well done with cicadas at the moment.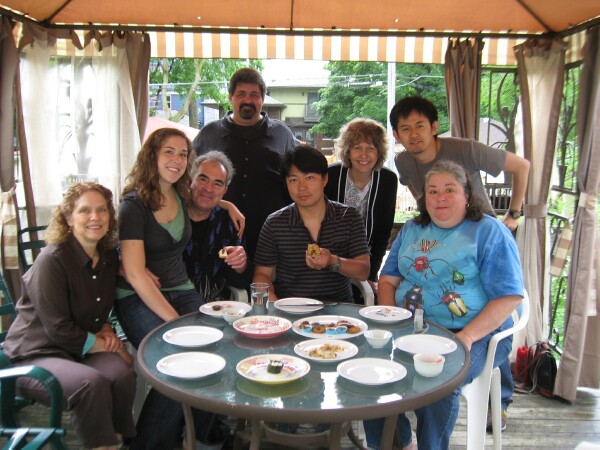 Enjoy,
Gary