I love the cheap pastries and savory snacks available at Chinatown. My favorites include egg tart, paper-wrapped steamed cake and shiu may (pictured below).
I especially thought this egg tart was simply perfect. The puff pastry crust was soft and buttery; the egg custard was silky and smooth like the creme part of the creme brulees available in top notch restaurants. To top it all off, one only needs a piping cup of milk tea, Hong Kong style.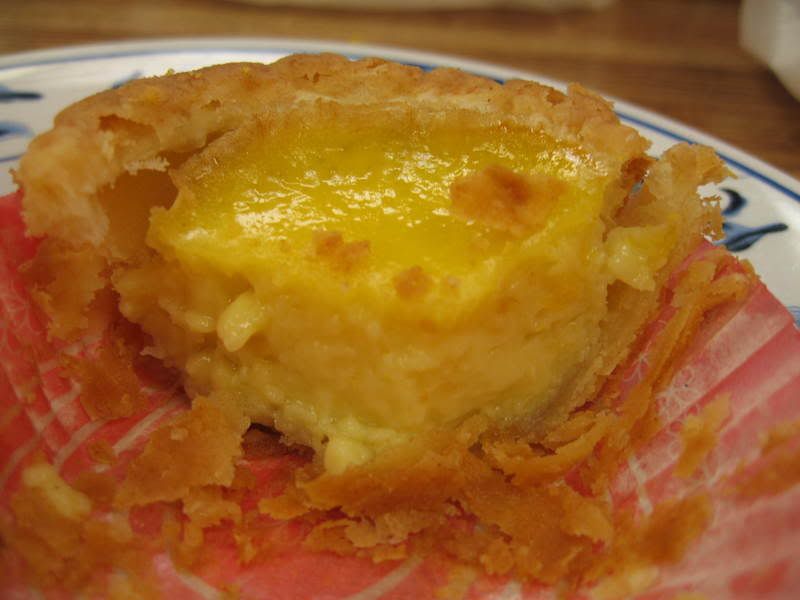 The only unfortunate thing is that I had this perfect egg tart in SF over Thanksgiving and I don't know of any Chicago Chinatown bakeries that make an egg tart as mean and good!
"There is no love sincerer than the love of food." - George Bernard Shaw (1856-1950) Irish writer.