LTH,
Steve Z's LTH
Jazzfood lunch
at Lao Sze Chuan was, as are many LTH events, large and small alike, delicious with terrific conversation.
12 of us squeezed around a large round table, though Matteo, Dmnkly's 11-week old son, didn't take up much room
, and proceeded to order old favorites and a new, at least to me, favorite or two.
Stagger, who is even more familiar with LSC's menu than me, suggested House Special Dry Chili Prawns, a terrific dish of succulent shell-on shrimp with a noticeable, though not overpowering heat.
House Special Dry Chili Prawns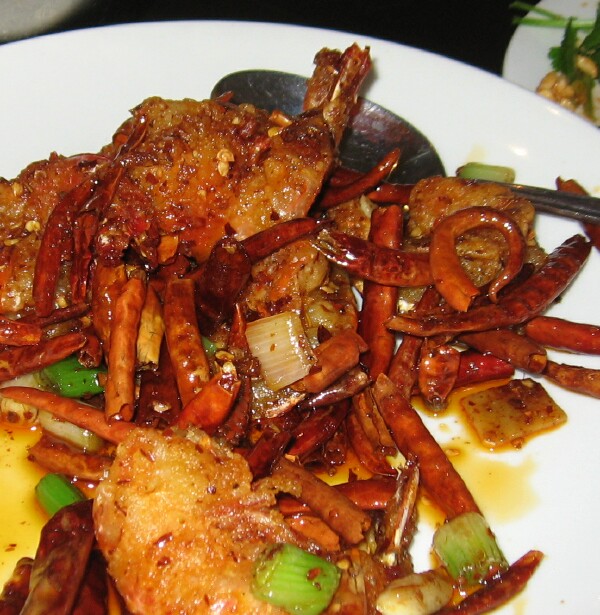 We had an order of the delightfully named Pork Hunk with Sour Pickle, a long time favorite.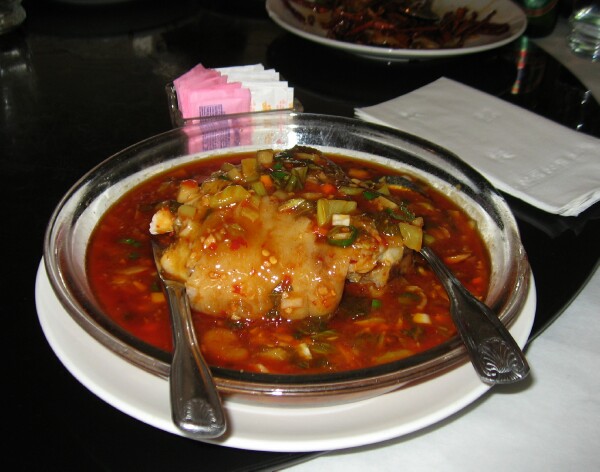 Rounds of Sliced Beef and Maw Szechuan Style, Szechuan Spicy Rabbit w/bone and Spicy Beef Tendon were, as always, highlights.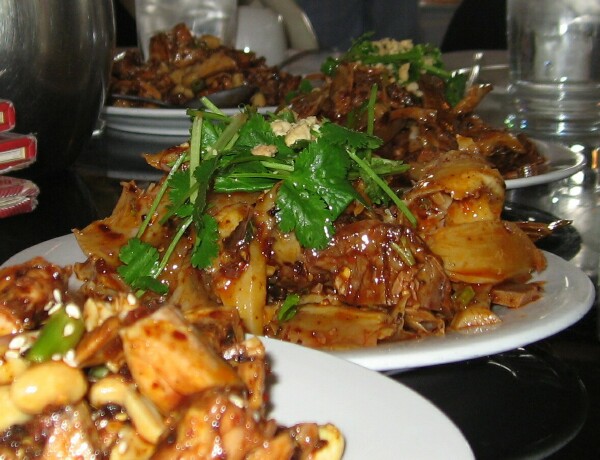 Spicy Beef Tendon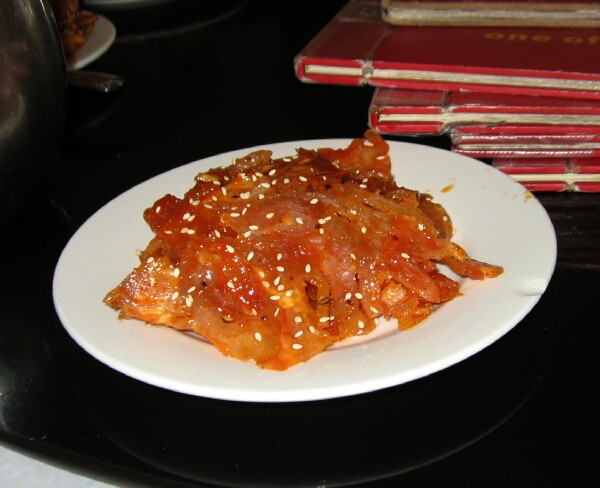 And amongst the garlic eggplant, ma po tofu, chengdu dumplings, tea smoked duck and one or two things I must be forgetting, were three orders of Tony's Chicken with thee chili. Three orders you say, yep, we ordered two then Steve Z came up with an all time LTH classic as he asked for the third three chili chicken. Defensive ordering, as in when you are eating chicken with Peter D, who is a know lover of all things chicken, you need to exercise Defensive Ordering.
Tony's Chicken with three Chili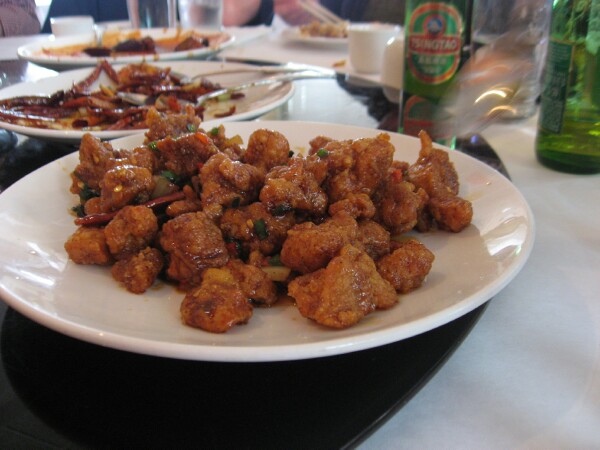 After lunch we wandered a few doors East to Saint Anna for red bean buns and that most authentic of all Chinese foods in Chicago Chinatown, the Hot Dog Bun.
Enjoyable lunch, thanks for setting it up Steve.
Dom, Matteo, JSM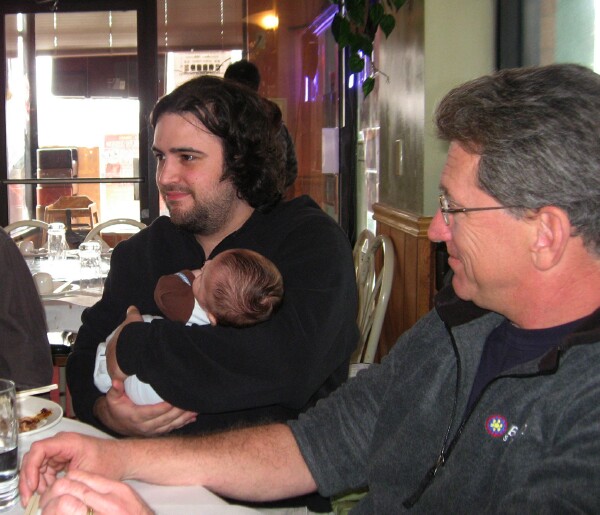 Enjoy,
Gary