LTH,
Was in the mood for a hot dog stand egg sandwich this morning, you know the kind, couple of slices of lightly griddled white bread, one egg -yoke broken, maybe a shave of onion or sort pepper if you're feeling saucy.
U Lucky Dawg
on Western, formerly Flukey's, seemed a logical choice. Walking in I spied a taped-to-the-door sign advertising a Lenten Special of pepper and egg on French bread. A little fancier than I wanted, but what the hell.
Sandwich was quite large with the mound of requested grilled onions on top, but best of all they had tater tots, blessed tater tots, everything tastes better along side a tater tot.
Pepper and Egg on French bread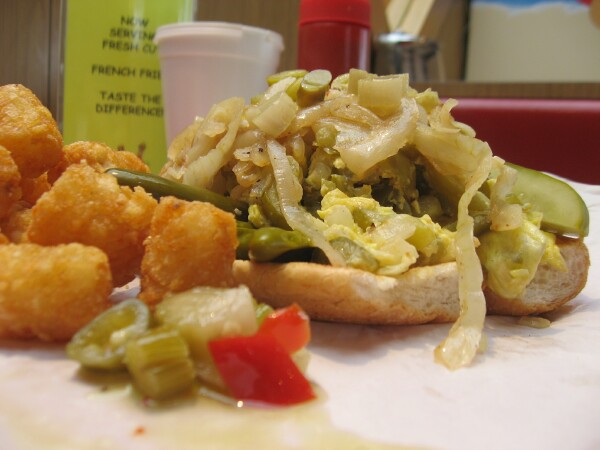 This fellow made me think of ketchup loving David Hammond.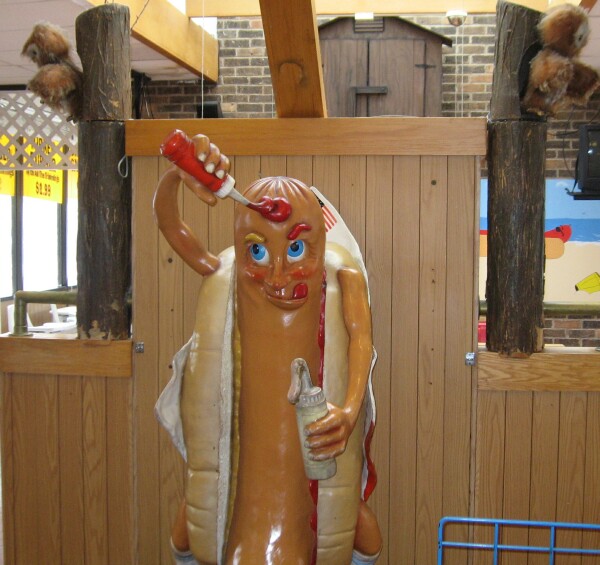 Enjoy,
Gary
U Lucky Dawg
6821 N. Western Ave.
Chicago, IL 60645
773-274-3652 U