LTH,
With Antonius and JeffB's Goya and La Preferida Valencia recommendations and Pigmon and Trixie-Pea's impressive
paella at m'th'su's
in mind, I stopped at La Unica and picked up rice, both Spanish and Colombian chorizo, chicken, onion, tomato and garlic.
I've only made paella a couple of times at home using thin metal paella pans, which up the skill level but reward with lovely crisp bits of rice, socarrat. Though tonight was my best effort, and my wife and I enjoyed dinner, I have a way to go before I'd serve paella to company.
Steps are fairly explanatory, I will be happy to elaborate if asked.
Saffron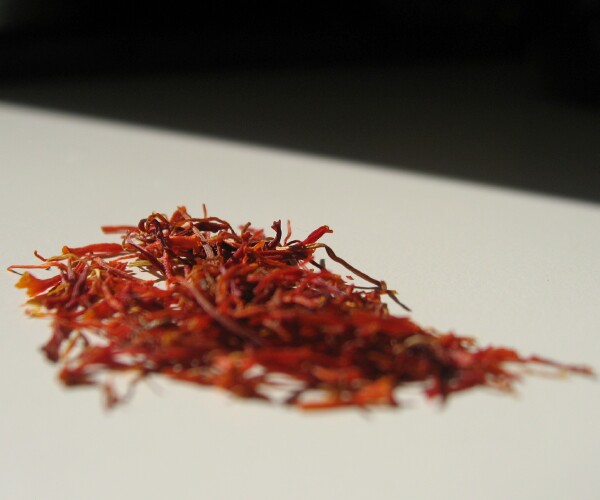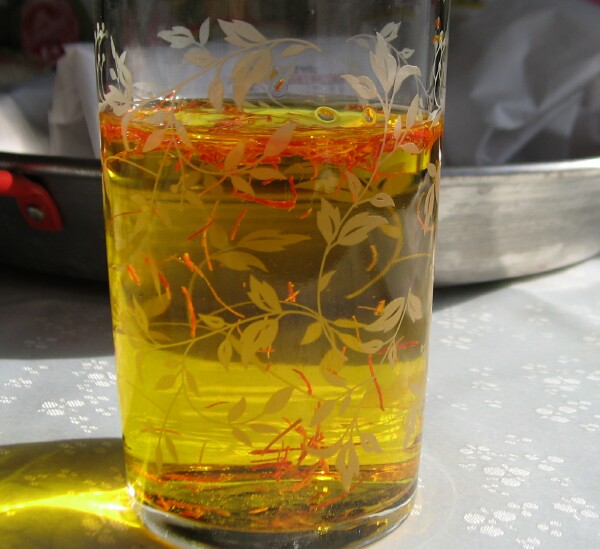 Rice, I used the La Preferida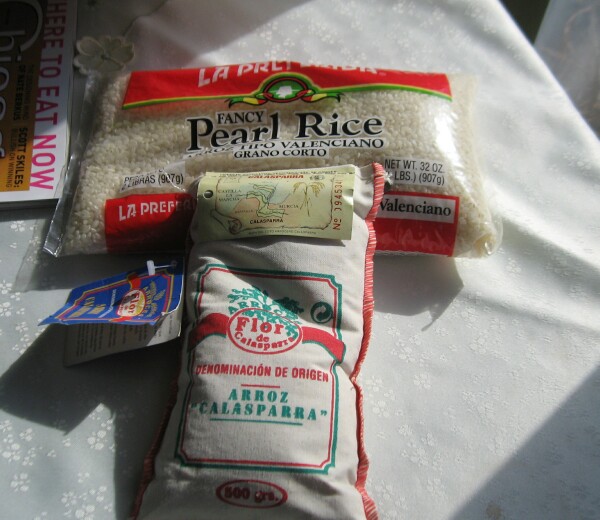 Colombian / Spanish chorizo, tomato, garlic, onion.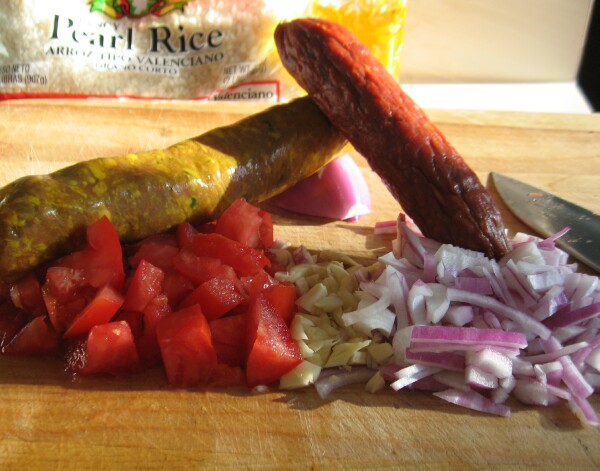 Sautee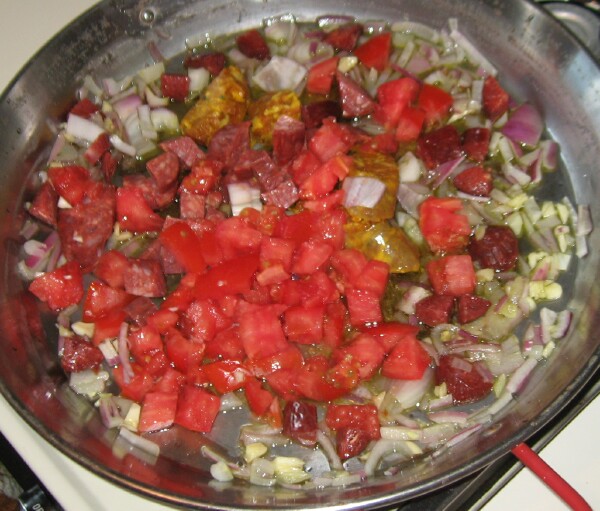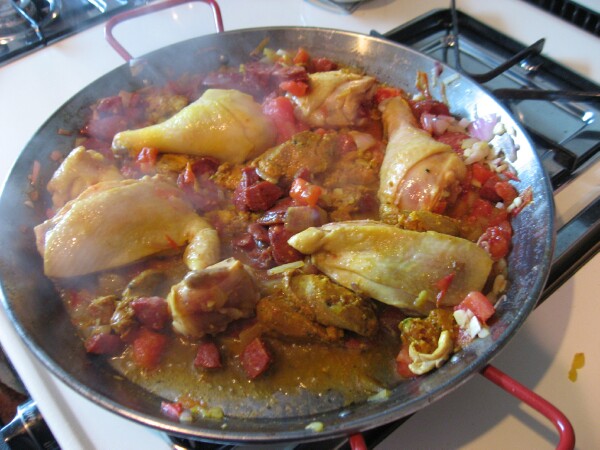 Add stock, bring to a simmer.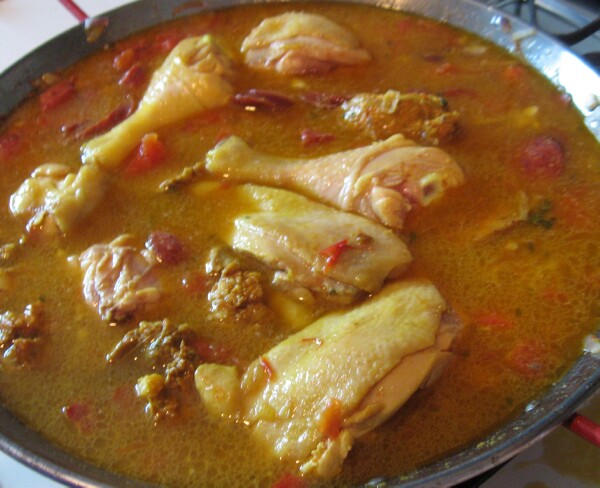 Add rice, continue simmering.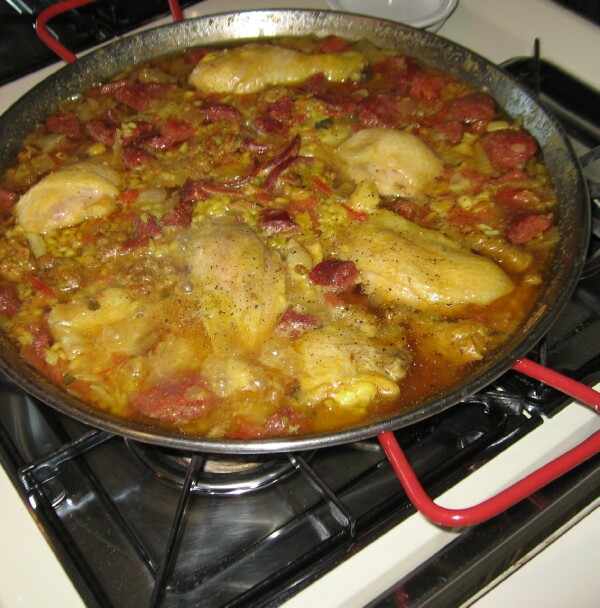 Finished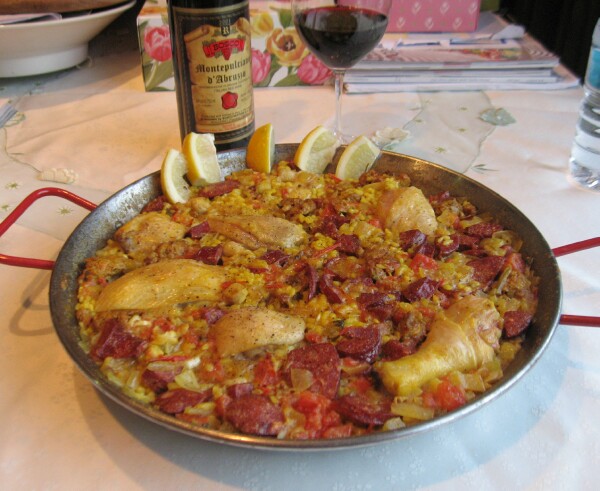 Plated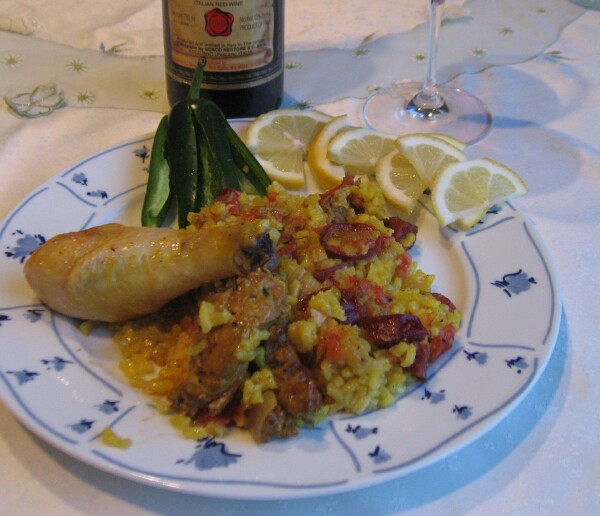 Socarrat (crisp bits), best part of paella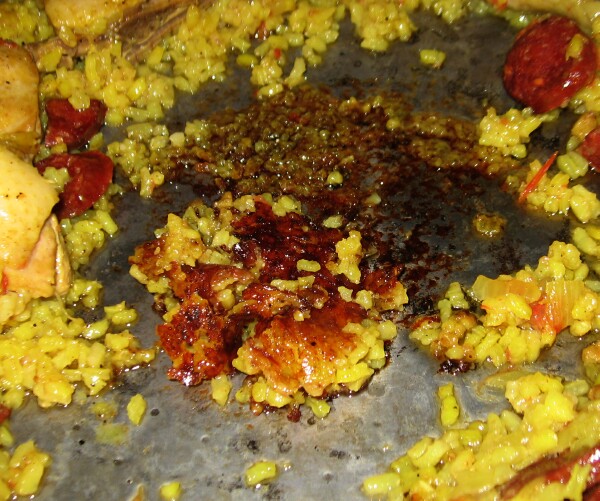 Lessons learned:
Move pan around to different quadrants over the flame helps cook evenly.
Be a little more aggressive with spicing.
Partially degrease pan after sauteing sausage.
Three additional paella threads may be found
here
,
here
and
here
.
Enjoy,
Gary