LTH,
The Chocolate Shoppe on West Devon, as Mike G mentioned, is highly decorated for Halloween. Good, if slightly rich for my taste, ice cream, though I enjoyed my scoop of pumpkin.
Inside and outside seating, open until 11pm, good service, with trays of water passed around frequently. Perfect place to take the kids for a Halloween ice cream treat.
David Hammond seems to fit in perfectly with this group.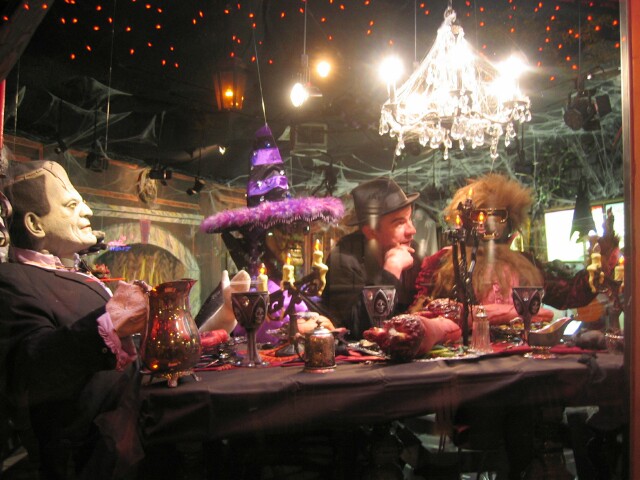 Erin (back to camera) Peter D and Ellen.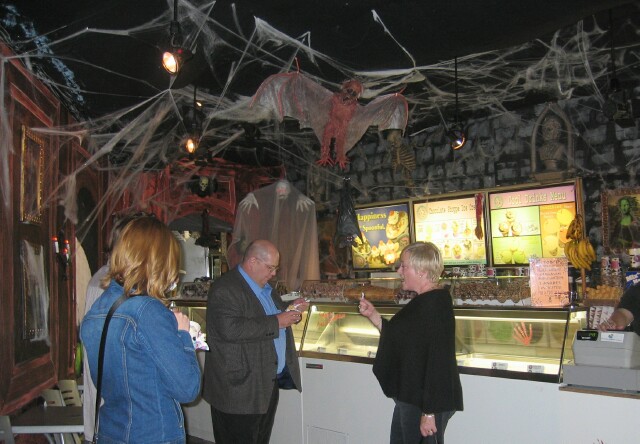 This reminds me of someone, even though it's so scary if almost makes me want to weep.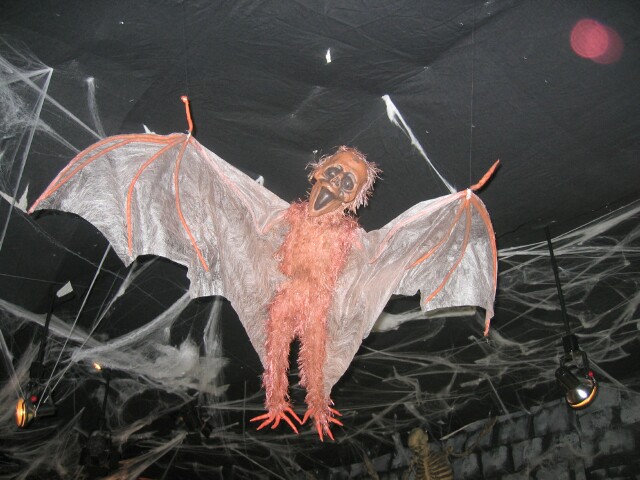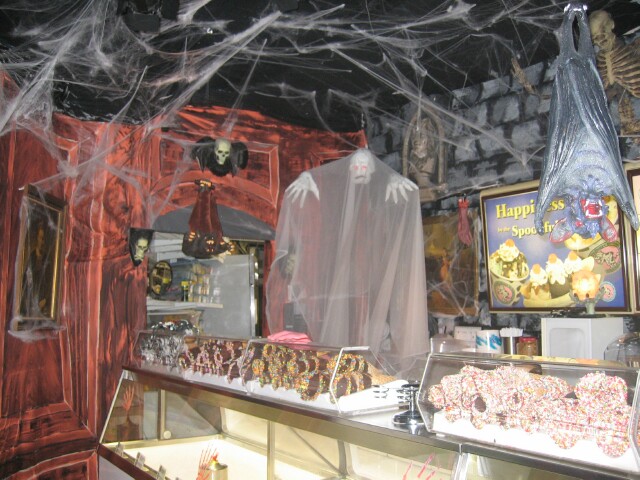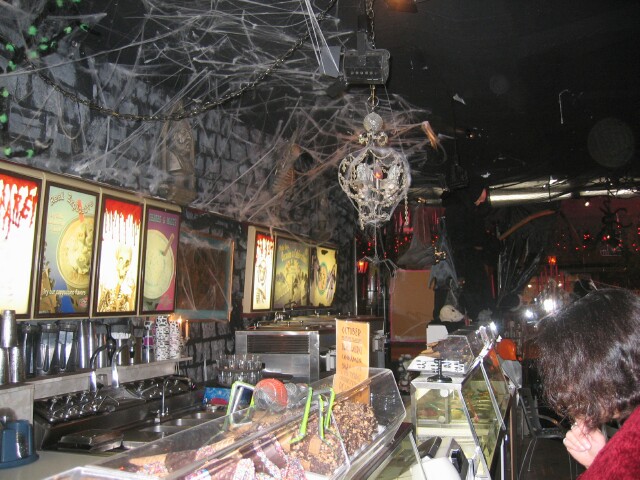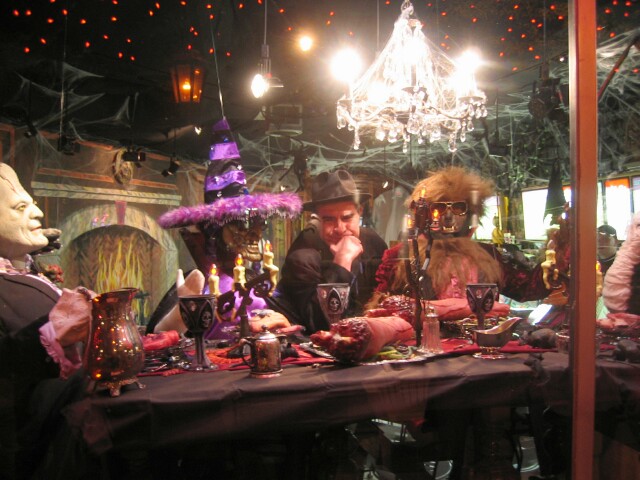 Enjoy,
Gary
The Chocolate Shoppe Ice Cream
773-763-9778
5337 W Devon Ave
Chicago, IL 60646