Mike G wrote:I bought some of the possibly-adjacent-to-Copper-River salmon at Costco
Mike,
Had one of Costco's tasty little racks of lamb in mind for dinner, a just-right meal for 2, but am now happy they were out as, remembering your post, I went for the $9.99/lb Copper River Salmon. Buttery rich salmon flesh cooked up quick on on a Weber Kettle with 3/4's of a
Weber Charcoal Chimney's
worth of lump, which I accented with a small chunk of apple wood. Total cost of dinner for two, with grilled tomatoes, onions and corn just under $20. And made for a delicious, inexpensive, easy to prepare meal.
Copper River Salmon (6.19.07)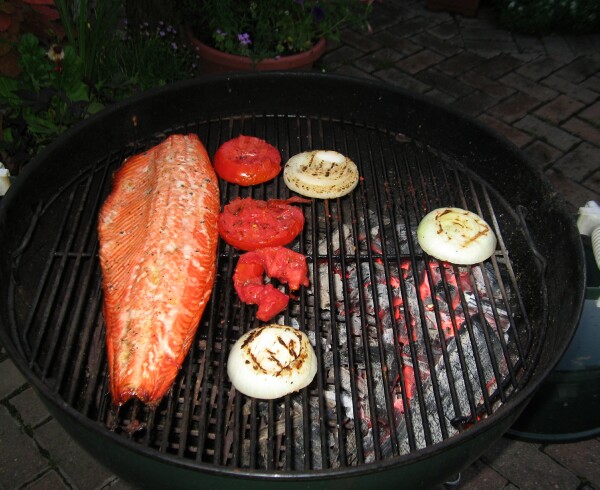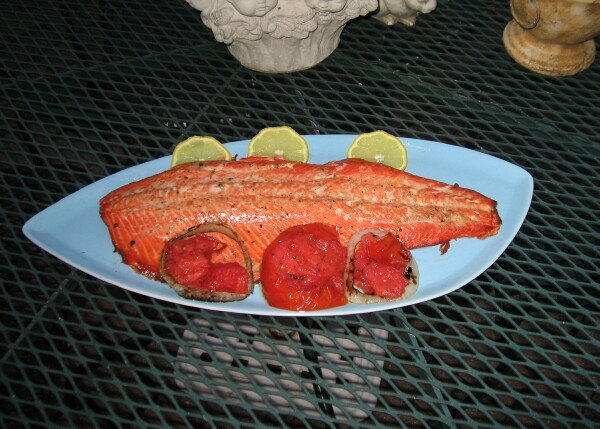 If at all interested in presentation I suggest two spatulas, at least one of which is of the large/wide type.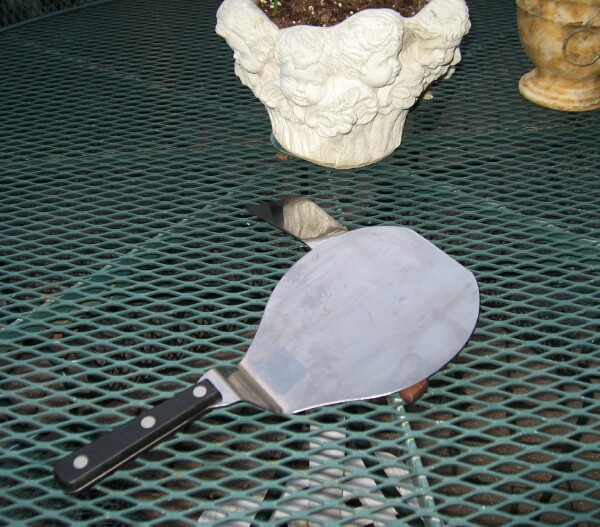 Enjoy,
Gary