gleam wrote:Destination dining? No. But it's one of the better "nice lunch" options in the neighborhood.
Ed,
Had dinner at Caoba last evening and, while there's much to like about the place, breeze coming in from the open front, efficient friendly service, house made chips, large sturdy glasses of water, which were refilled often, youthful nice looking and very social crowd, the food itself left me somewhat nonplussed.
Before commenting on the food I should point out Caoba has only been open two weeks and, as of today (Friday), are featuring a new and expanded menu, both lunch and dinner.
Caoba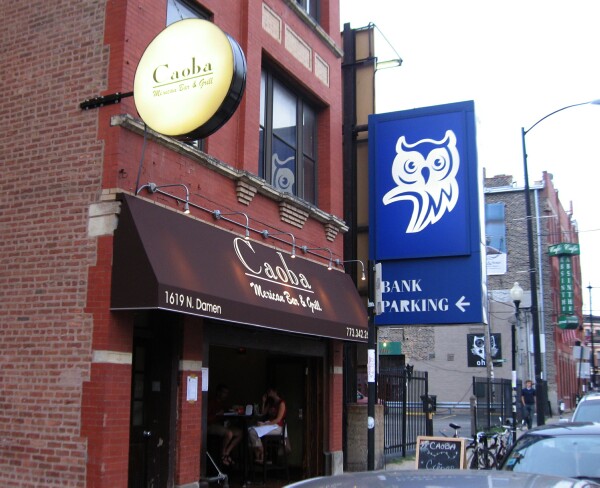 We started with Ceviche, scallops, shrimp and tilapia in an orangy citrus. The tilapia immediately broke down into flakes making it quite difficult to eat. Flavor was very mild, just the slightest hint of citrus, my
next day
impression is one of diffused watery liquid coupled with nondescript fish.
Ceviche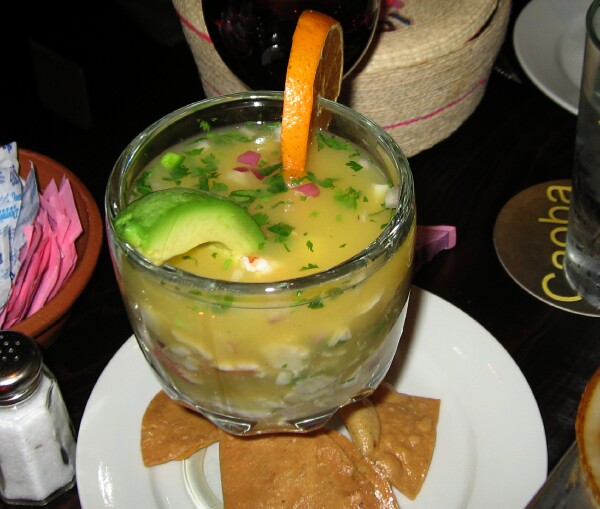 Featured on the opening menu, and still on the newly expanded menu, are two Parilladas, mixed grills of seafood or meat. Aggressively spiced caseless Chorizo on the meat mixed grill was tasty, grilled pork ribs benefited from a slightly sweet citrusy chipotle sauce, grilled marinated flank ranged from chewy tough blandness to tender with good flavor, depending on piece.
Mixed Seafood grill, while attractively presented, did not fare as well as meat, exceptionally chewy squid, scallops that had an odd marshmallow soft interior, langostinos that...........well, you get the picture. The one tasty consistent on both platters were grilled veggies, bell peppers, jalapeno, tomatoes, knob onions were quite good, in particular when wrapped in a tortilla.
Mixed Grill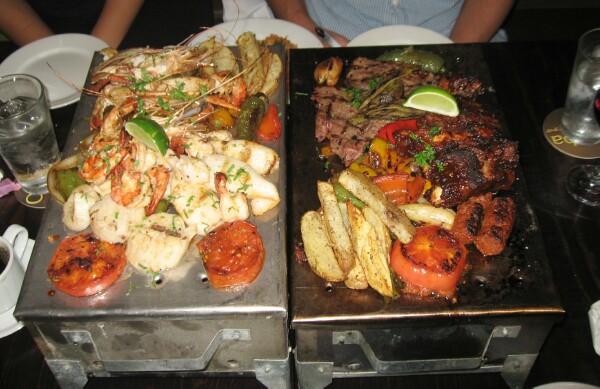 I'd venture to say our table was the only one with a sharp eye toward the food, there were two birthday parties of attractive young ladies, a pride of Chads at the small bar and scattered date night couples holding hands and wondering if this is the
one
, or at least if they were going to get lucky.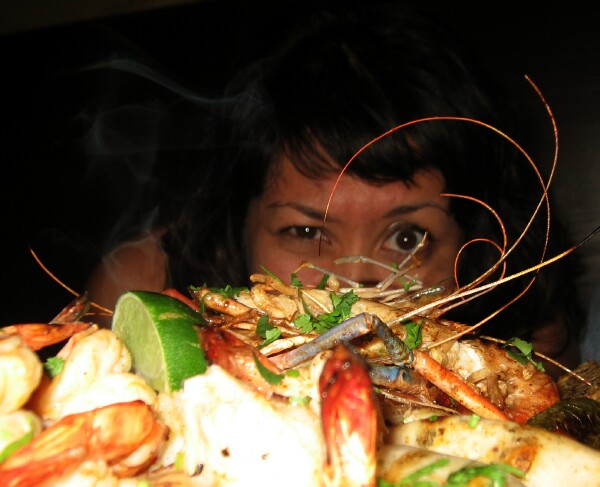 As Ed said, not destination dining, but for a youthful neighborhood place it fits the bill.
Enjoy,
Gary
Caoba
1619 N Damen Ave
Chicago, IL
773-342-2622