Great time, great company at the tiny Claire's Korner this afternoon. Claire's specialized in jerk chicken, and has a number of other Jamaican specialties.
The food was good, if rather mildly spiced. Note that Claire's is primarily a takeout place, hence all orders were served in restaurant-style foam clamshell containers.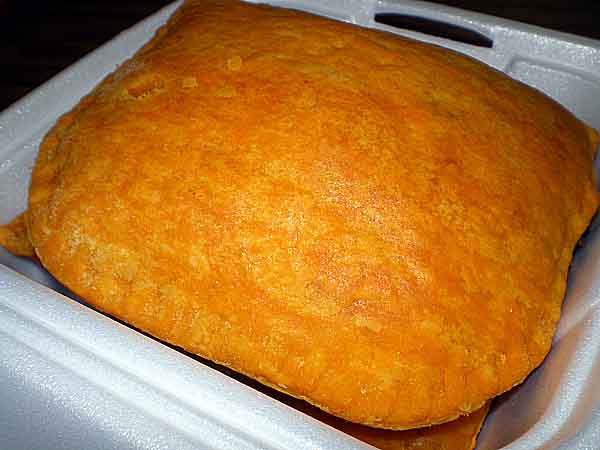 Beef Patty
was the appetizer - one served all six of us.
All the entrees were served with beans and rice, and braised cabbage.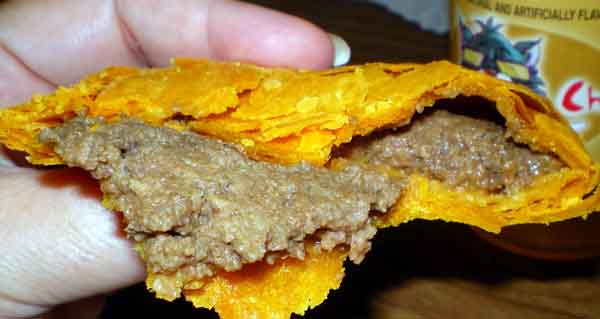 Inside the flaky pastry was a slightly spicy ground beef mixture. (Fingers courtesy of tartetatin).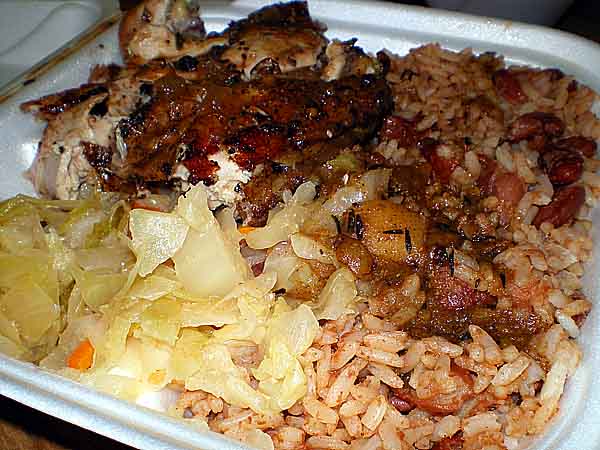 We got two versions of the
Jerk Chicken
. This is the dark meat version; we also got white meat.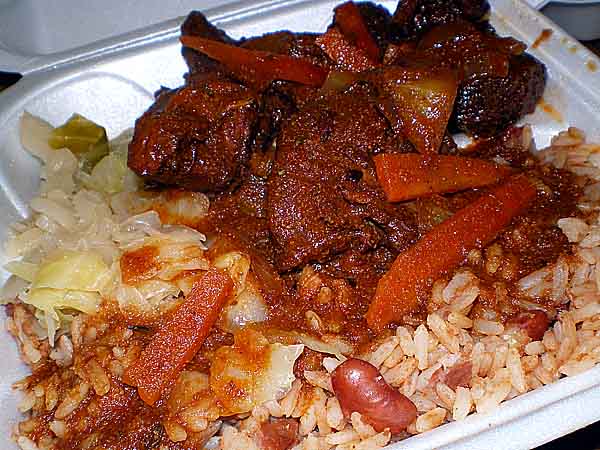 Brown Stew
was tasty, even if I couldn't identify the meat.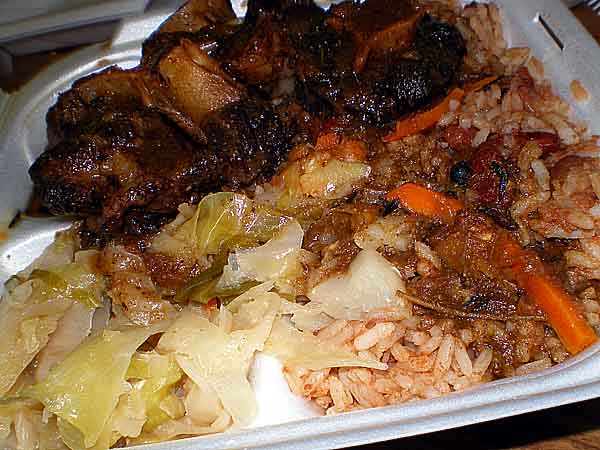 Oxtails
were big and meaty.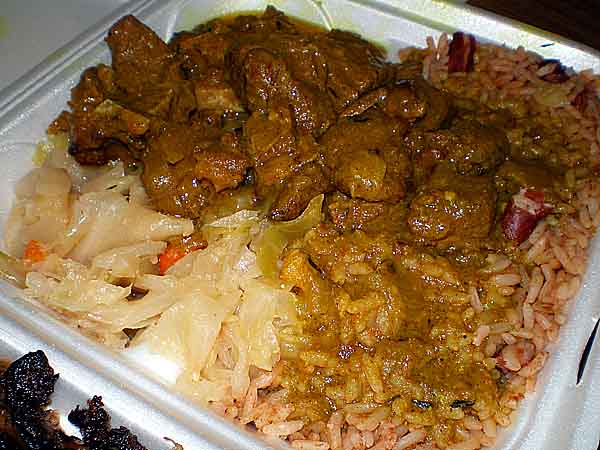 I think the
Curried Goat
was my favorite dish.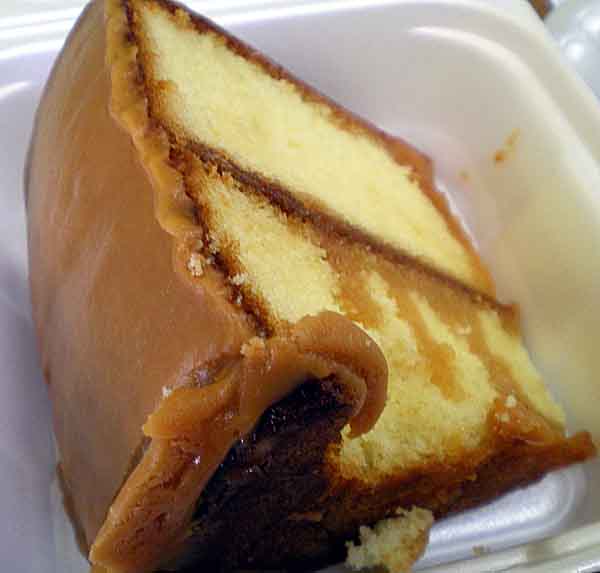 Caramel Cake
was our dessert - relatively light, with full caramel flavor.
Claire's is a tiny place, and as noted above, primarily geared for takeout. Not exactly posh.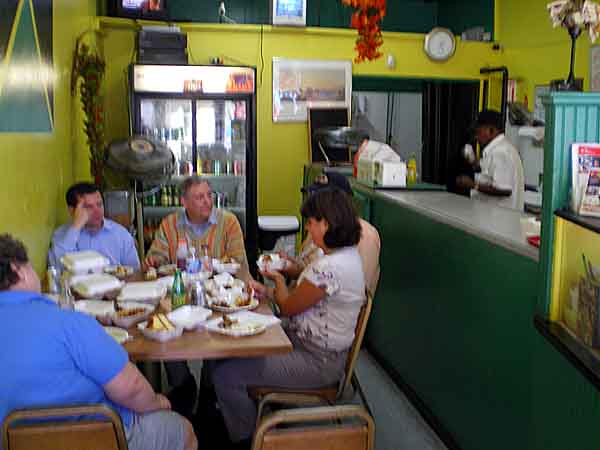 Around the table clockwise, from top: ChgoMike, GAF, gp6004 hidden behind MHays, and tartetatin's back.