David Hammond wrote:Stinky Tofu is quite a dish. It's not for everyone. (My daughter took one whiff of a container we brought home and pretty much ran out of the room).
Hammond,
I think my Stink-O-Meter may be off as I did not find the stinky tofu all that stinky. Happened last time I had fried stinky tofu at
Spring World
as well.
Stinky Tofu at KS Seafood (C2)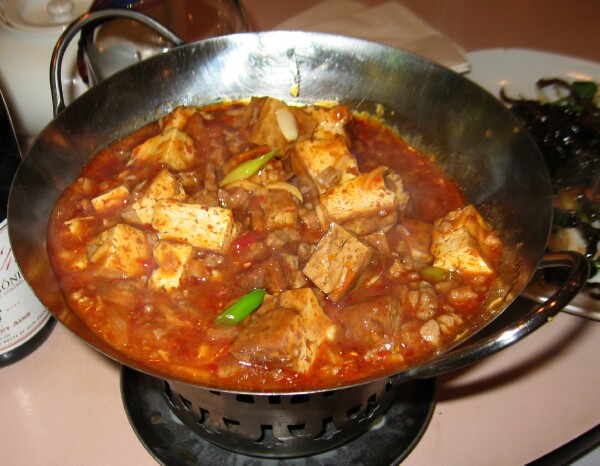 I'd like to add my voice to the chorus of kudos for KS Seafood and, also, thanks to those who have provided insight into the Taiwanese menu. Last evening our group included Geli, who is working on a translation, who kindly did the ordering.
We started with cold 5-spice tofu and Lamp Shadow beef. I'd had the very tasty 5-spice tofu before, but not Lamp Shadow beef, which was surprisingly evocative of
Bresaola
5-Spice Tofu (A3) Lamp Shadow Beef (A1)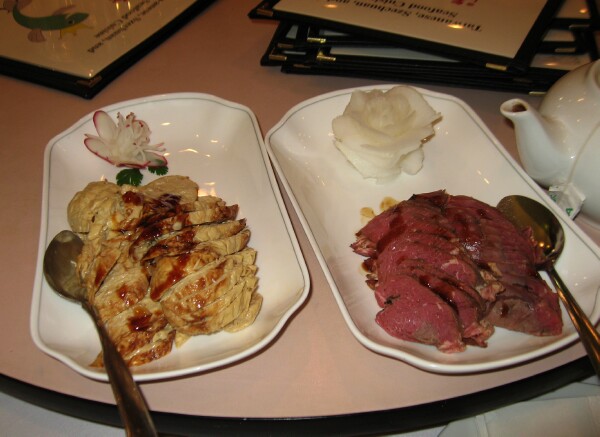 I'm a sucker for fried chicken and KS's slightly salty bone-in skin-on crispy was as good as it gets. Of the array of dishes we had last evening this is the one I'm thinking about this morning.
Fried Chicken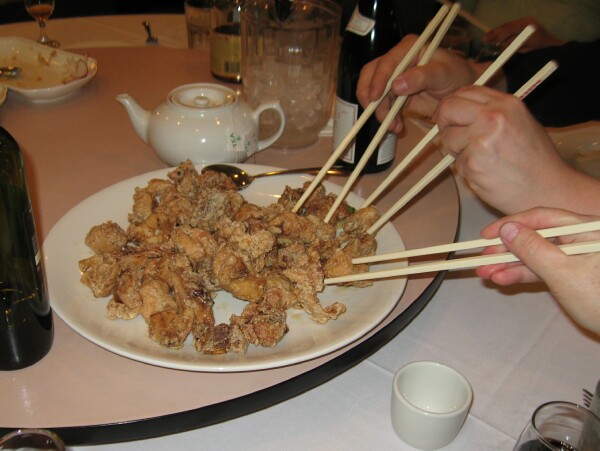 Fragrant Shrimp were quite good and a nice buffer for those in the crowd who might not be enthused with fried baby eel, aka "Taiwanese French Fries"(tm by Stagger), no matter how crisp and delicious.
Fragrant Shrimp (E2)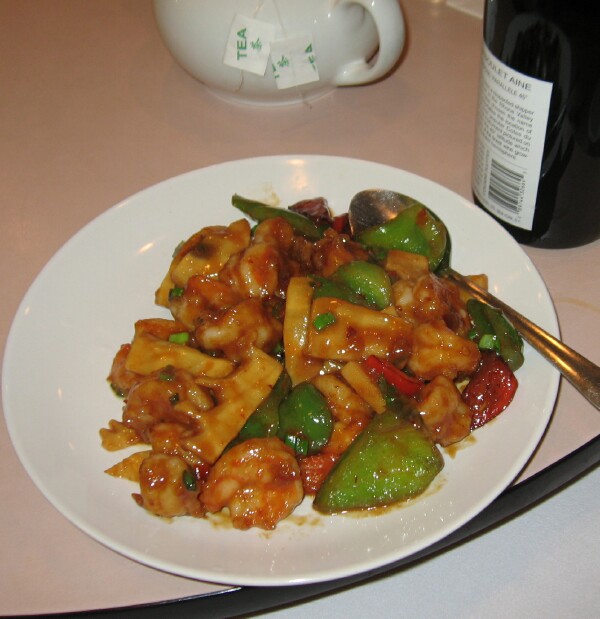 Fried Baby Eels (A4)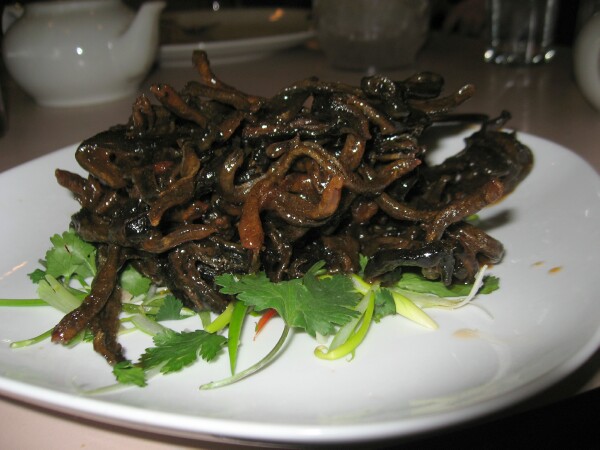 We also had broiled eel on sticky rice. The eel was fine, but I loved the full flavored sticky rice.
Broiled Eel on Sticky Rice (E13)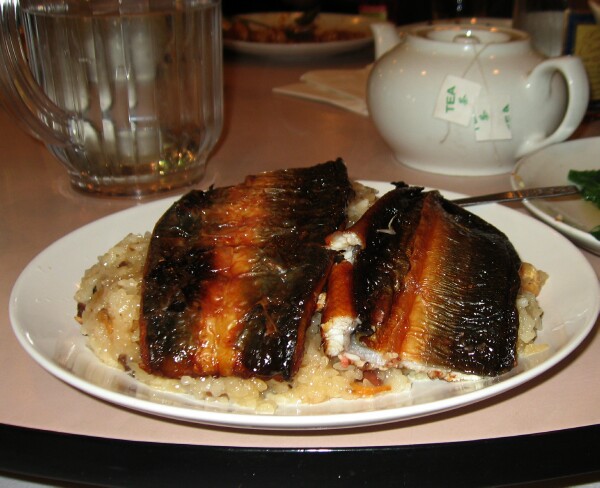 I quite enjoyed bone-in 3-cup chicken and pea shoots w/garlic.
3-Cup Chicken (D19)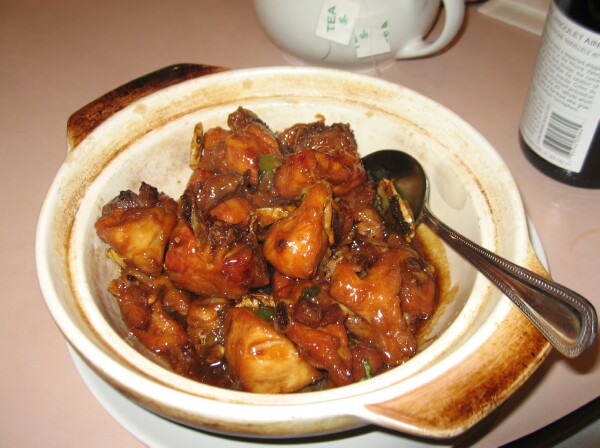 Pea Shoots w/Garlic (F10)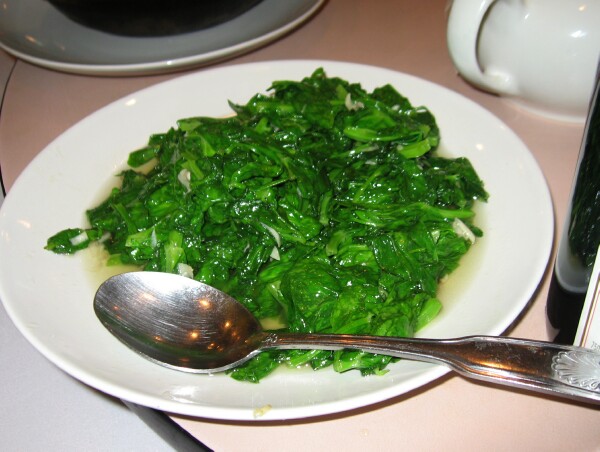 Penang Shrimp Curry, which Mr. Wu substituted for us as they were out of crispy tofu was fine.
Penang Shrimp Curry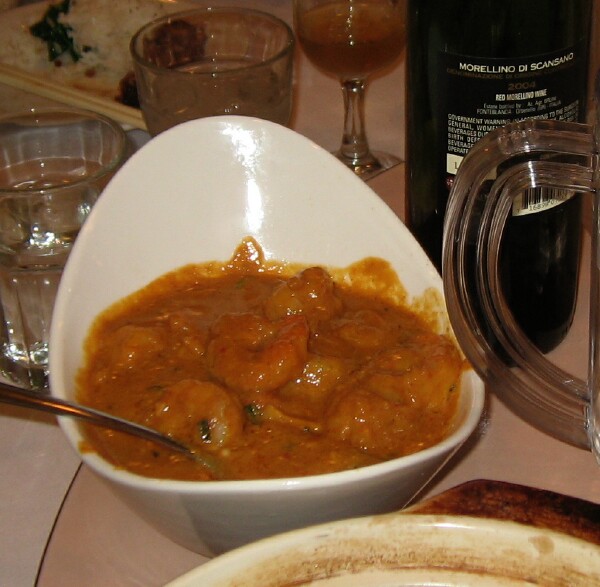 As were the Drunken Clams (E9)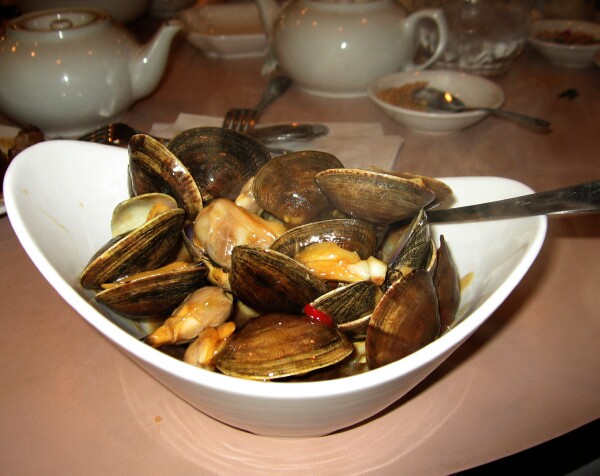 But the killer dish, aside from the fried chicken, was the ultra luxurious beautifully presented pork belly with buns, peanut, pickle and cilantro. Hot damn this is a good dish.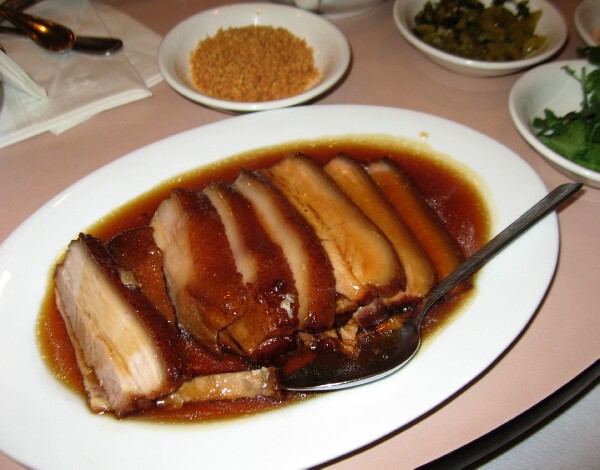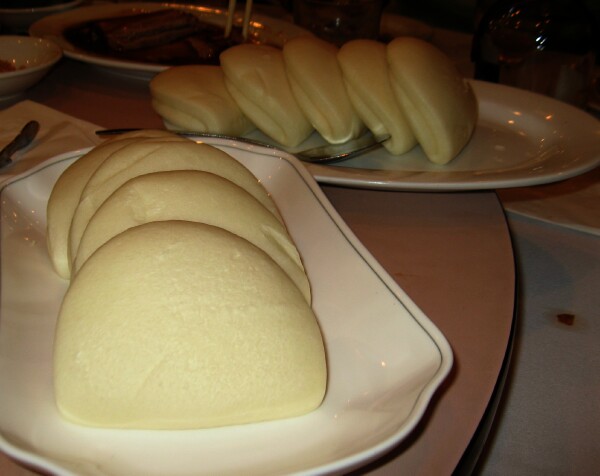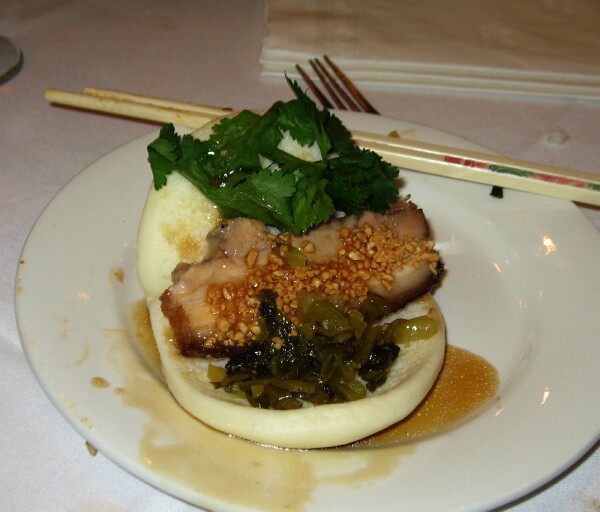 KS Seafood is a place I intend to explore in depth, thanks to Kuhdo for bringing it up to LTH and to those who have contributed knowledge to the thread. This type of generous knowledgeable interaction is what makes LTHForum so very interesting.
Enjoy,
Gary
KS Seafood Restaurant
2163 China Place
Chicago, IL 60616
31-842-1238