JoelF wrote:Many years later, I'm back, and I'm not as thrilled. Some things were still great: the gyros were top-notch: crispy, flavorful;
JoelF wrote:Other items were a disappointment: skordalia was somewhat bland and pasty, tasting more like cold mashed potatoes than usual --
Joel,
A couple of years later and your review is still spot-on, terrific house-made gyros, juicy, flavorful with lovely crisp edges.
Parthenon Gyros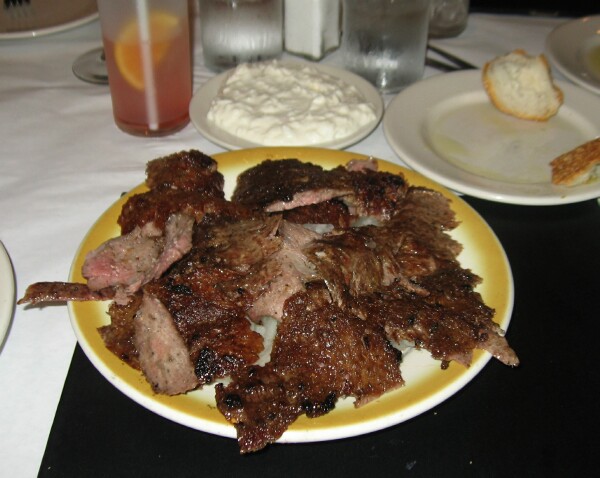 You hit it dead-on far as the skordalia, bland and pasty. I thought the skordalia would enliven the somewhat overcooked and salty smelt, instead added another layer of blah.
Skordalia, smelt in background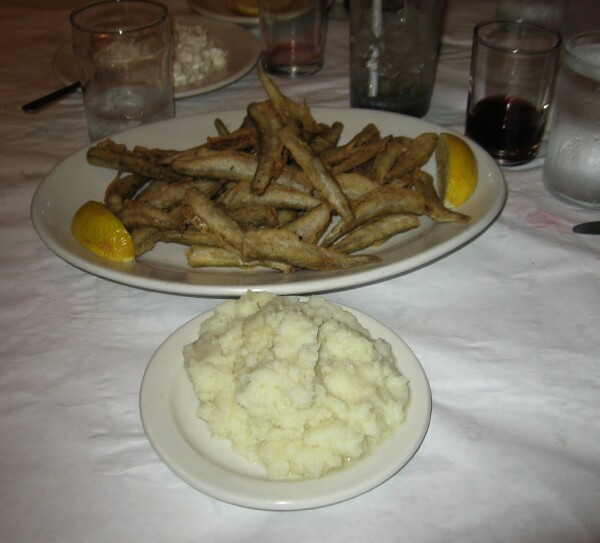 Of the evening's meal the star, next to the gyros, was the house-made sausage on the Hot Mezedes Platter, which was highly recommended by
Mike Nagrant
. Juicy pork sausage with hints of orange [
edit
] rind, a real flavor bomb. Unfortunately the only way the sausage seems to come is in combination with the other items on the, overall, mediocre Hot Mezedes platter.
Hot Mezedes Platter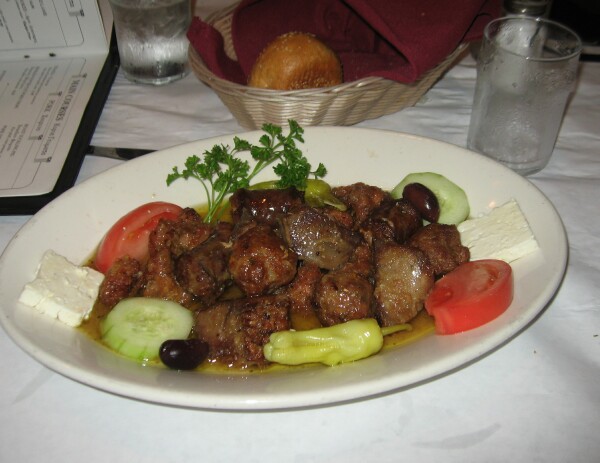 Wine was acidy with a watery grape juice flavor, Haggipavlu 2003 Aghiorgitiko, service a little slow and the Saganaki was brick-like in the middle even with being flamed tableside.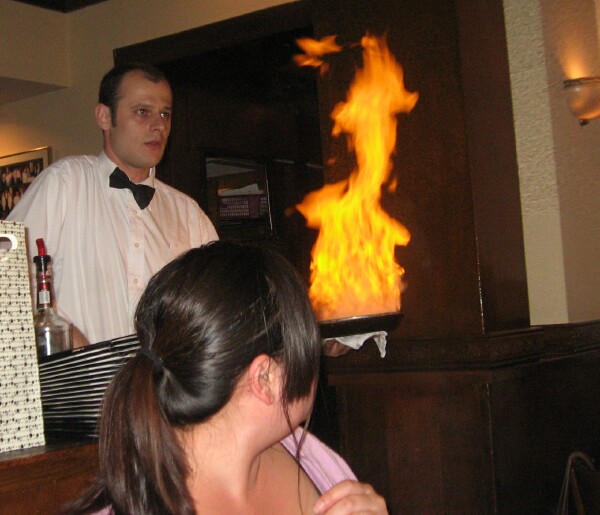 Funny thing is, overall, I enjoyed my meal. Bar's comfortable, decor is over the top with, not exactly National Gallery of art quality, murals, even a fortune teller on hand, how can one help not have a fun time.
Enjoy,
Gary
The Parthenon
314 South Halsted
Chicago, IL 60661
312-726-2407
Last edited by
G Wiv
on January 20th, 2008, 11:33 am, edited 1 time in total.