Continuation of
The Good, The Bad and The Hecky
thread on Eating Out in Chicagoland Board.
LTH,
I can only speak to the Houston and Hill Country area but, while Texas style beef brisket gets all the press, deservedly so I might add, pork, mainly in the form of spare ribs, is very much in evidence.
While Texas brisket is the stuff of dreams, especially Cooper's in Llano, I've had quite good spare ribs at any number of Texas BBQ joints. Otto's and Thelma's, both in Houston, spare ribs are excellent as are Black's in Lockhart and Salt Lick in Driftwood.
Thelma of Thelma's in Houston with spare ribs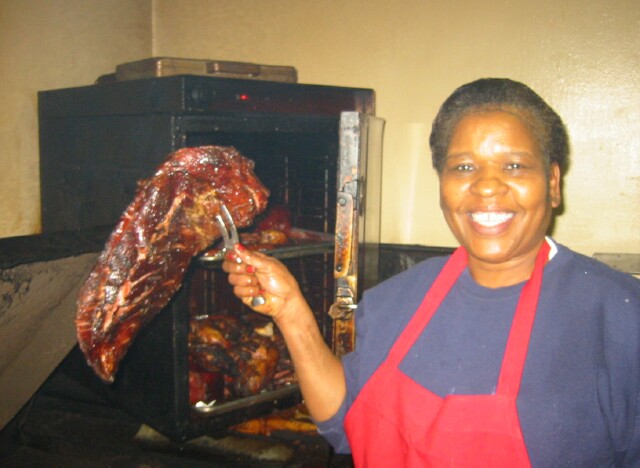 Black's BBQ Lockhart, Texas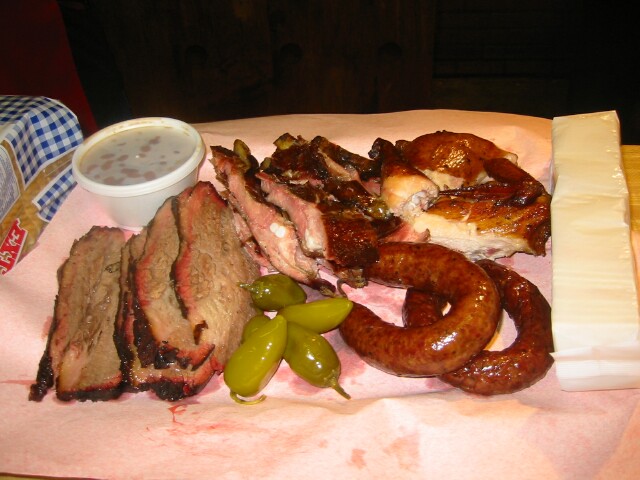 Cooper's in Llano's spare ribs getting application of 'secret' black and white rub.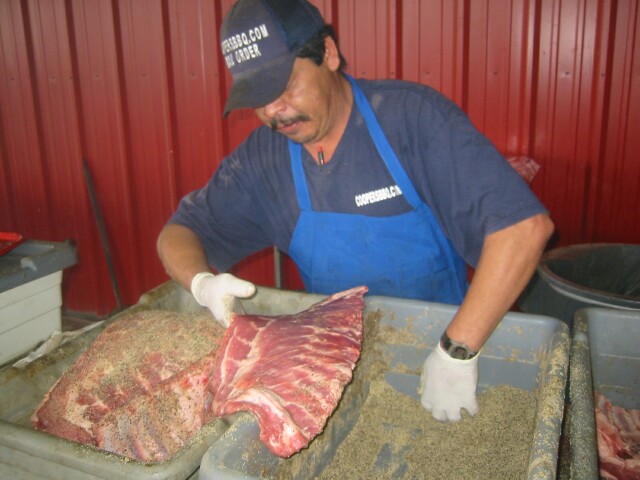 While I'm sure somewhere, someplace, in Texas a BBQ joint serves only brisket, and brisket from the left side of the cow none the less, I basing the above on visiting 11-12 Texas BBQ joints in the last few years.
Cooper's (Llano)
Louie Mueller's (Taylor)
Black's (Lockhart)
Kreuz (Lockhart)
Southside Market (Elgin)
Meyer's (Elgin
Salt Lick (Driftwood)
Otto's (Houston)
William's Smokehouse (Houston)
Thelma's (Houston)
Goode and Company (Houston)
Enjoy,
Gary