DML wrote:Any recommendations?
DML,
I was last at NoMi for pre New Years Eve lunch*, slightly dated, weigh my opinion accordingly.
I very much enjoy NoMi, not simply for the food, which I find excellent under the 'new' chef Christophe David, but for the overall package, location, service, view, the overall feel, including entering through the hotel, riding up the NoMi elevator, walking through the bar where you are
not that
likely to see Tommy Lee, Yo-Yo Ma or Lee Iacocca, past the vest pocket sushi bar breaking into the main dining room with open kitchen, two story picture windows with perfect view and, to top it all off, literally, exquisite Chihuly chandeliers.
Sushi, sashimi is among the best in Chicago, pristine fish, real wasabi, artful presentation, which paired beautifully with a Drylands Marlborough Sauvignon Blanc, as did the scallop tart.
Scallop Tart
Sushi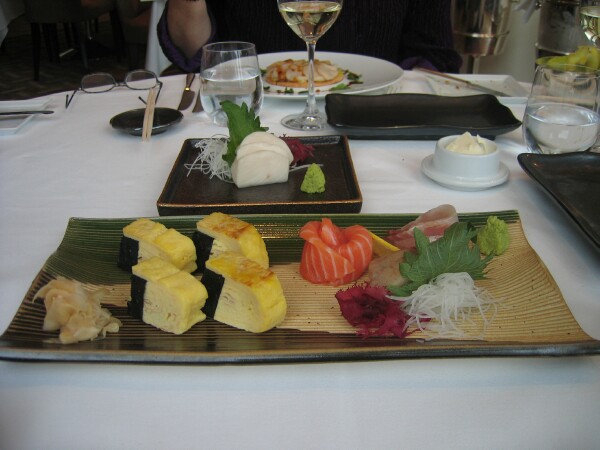 Ama Ebi (Sweet (raw) shrimp)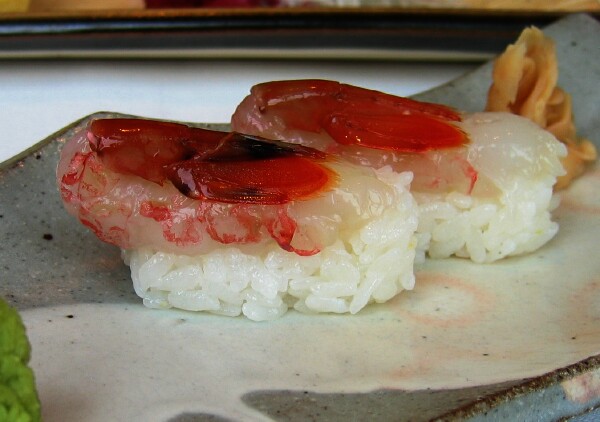 Ellen is wild about capers, halibut presentation was perfect for her.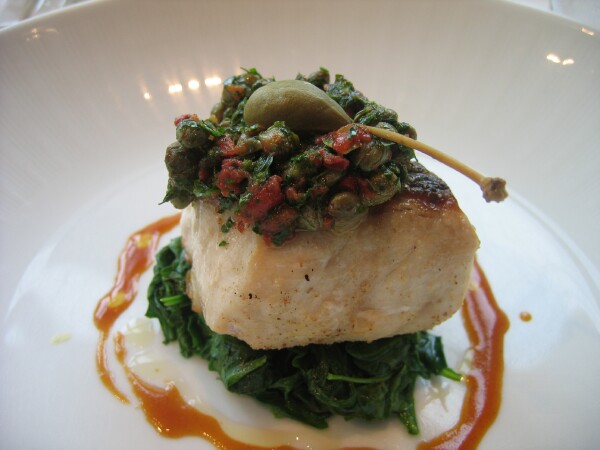 Jan's wild about chicken, perfect roast Amish chicken w/lentils her choice.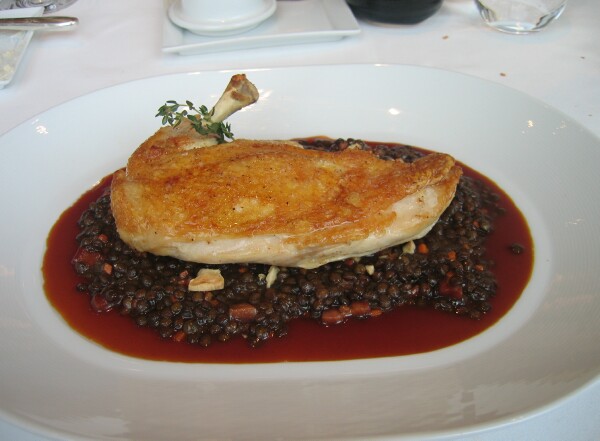 John and I stayed with sushi/sashimi the complete meal.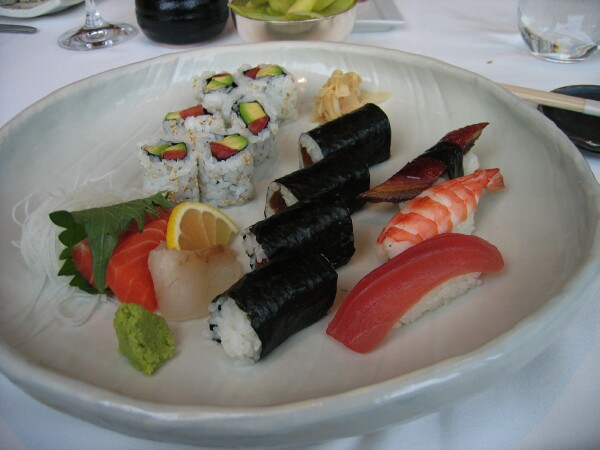 Desserts were quite good, but nothing will match the goat cheese gelato I had 4-5 years ago at NoMi, creamy, tart, multilayered flavor, one taste and I was seeing the Chihuly chandeliers from eye level.
Trio of Sorbets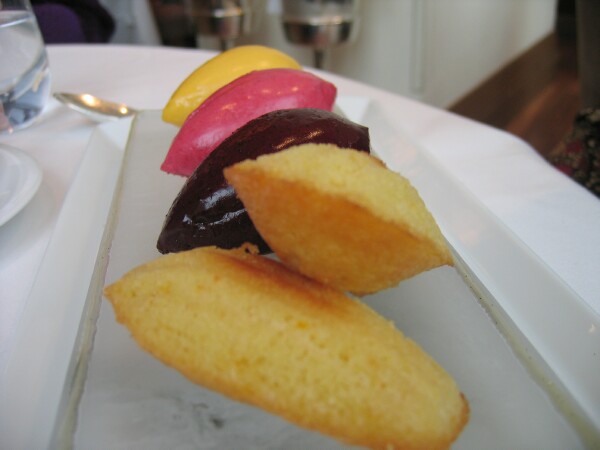 Tea service is not to be missed, Green Sea Anemone unfurls in a clear pot yielding a mellow earthy forest flavor.
Green Sea Anemone Tea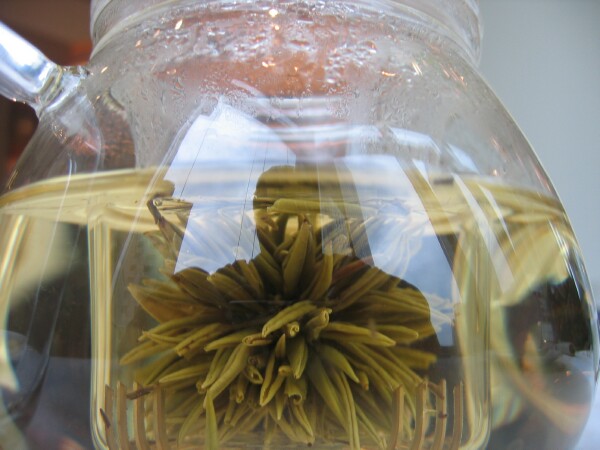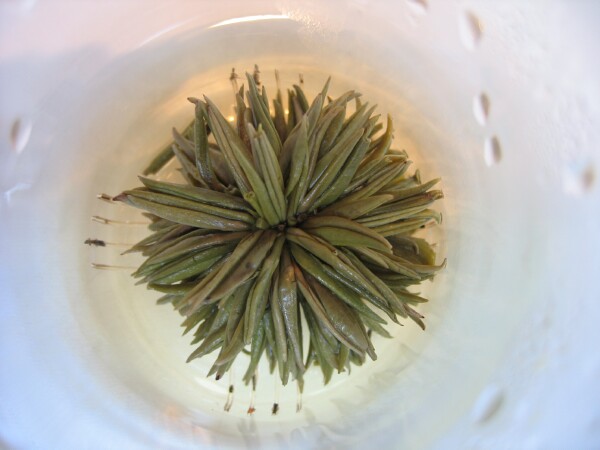 And of course the 7th floor view.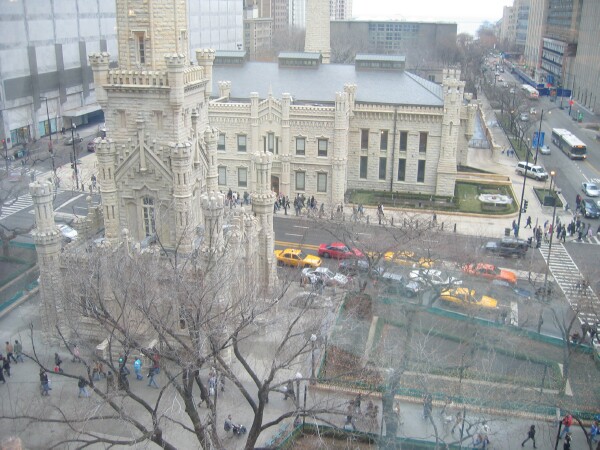 Sushi Bar with Chef David in background.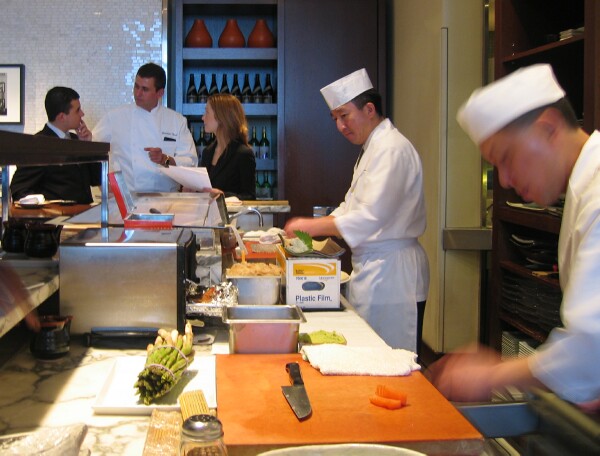 We must have looked uncommonly happy as we left as we seem to have piqued the interest of those around us.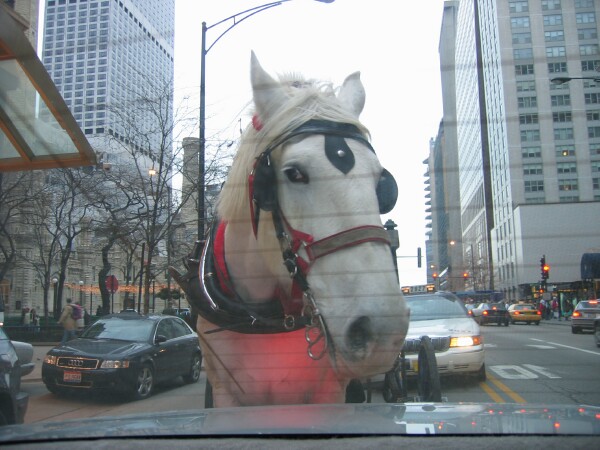 Enjoy,
Gary
*
12.31.05