LTHForum,
Recently had a nice lunch at Dempster Fish Market, one door West of
TTOWA Dumpling House
. From the outside DFM appears full service, though it's actually geared to take out, seeming large amounts of take out if the pace of the two quiet, but pleasant, shop owners is any indication.
Dempster Fish Market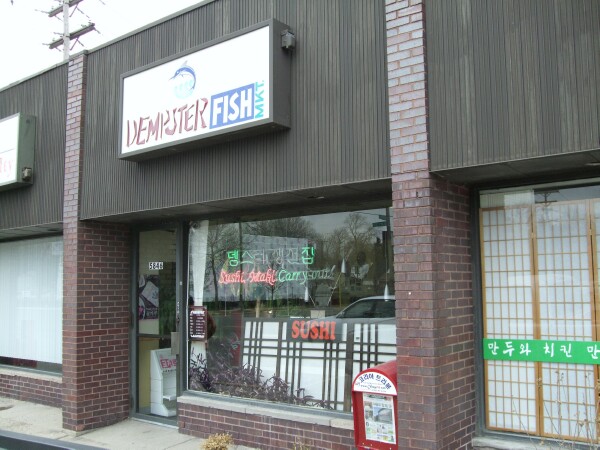 Fish selection is limited, for example no hamachi or saba Monday, though what they had was very fresh.
Dempster Fish Market Sashimi combo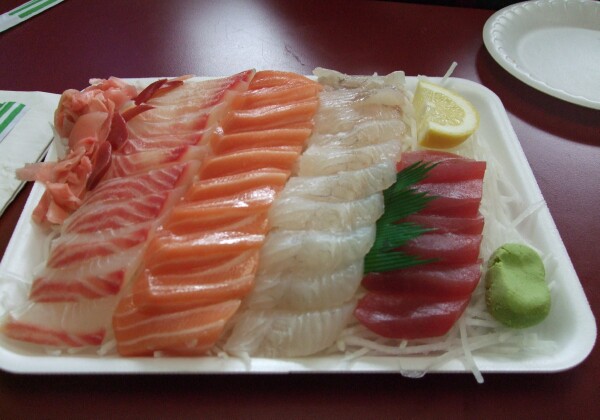 We ate in-house, though I imagine the table and chairs are used mainly by those waiting for pick-up orders, and in addition to sashimi had a spicy tuna hand roll and unagi hand roll. Steve Z, whose company I had the pleasure of at lunch, thought his spicy tuna hand roll had a bit too much mayo, I very much enjoyed my unagi hand roll, especially with the suggested dip in accompanying Korean hot sauce.
Hand rolls: Unagi (L), Spicy Tuna(R)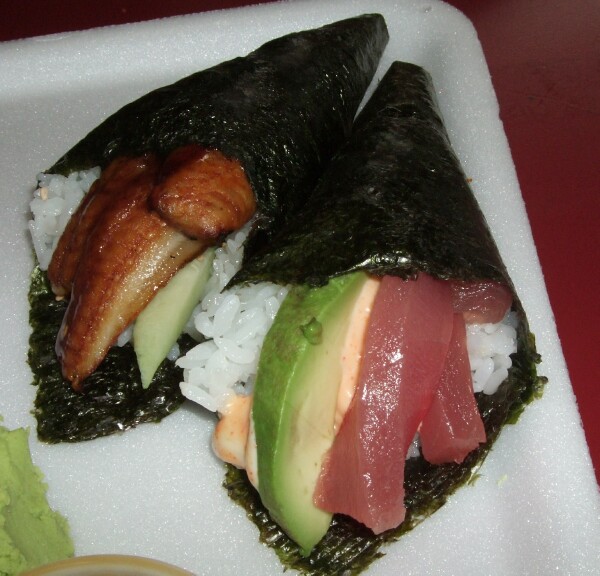 Dempster Fish Market seems the perfect place for quick pick up dinners and large party platters, and there are lunch time specials as well. I'm looking forward to a return visit.
Dempster Fish Market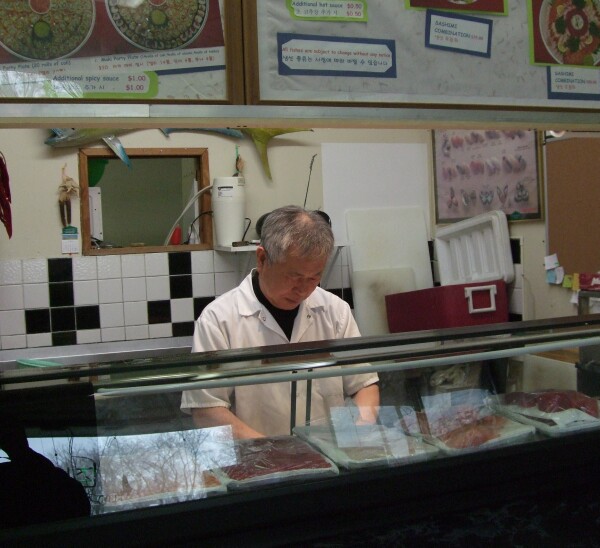 Enjoy,
Gary
Dempster Fish Market
5846 W Dempster
Morton Grove, Il 60053
847-581-9220
http://www.dempsterfish.com/
TTOWA Dumpling House
5844 W Dempster St
Morton Grove, IL
847-967-0066