.
There's something gloriously nasty about a Luther Burger, not unlike dating someone from the wrong side of the tracks, briefly enjoyable, but disastrous in the long term.
Luther Burger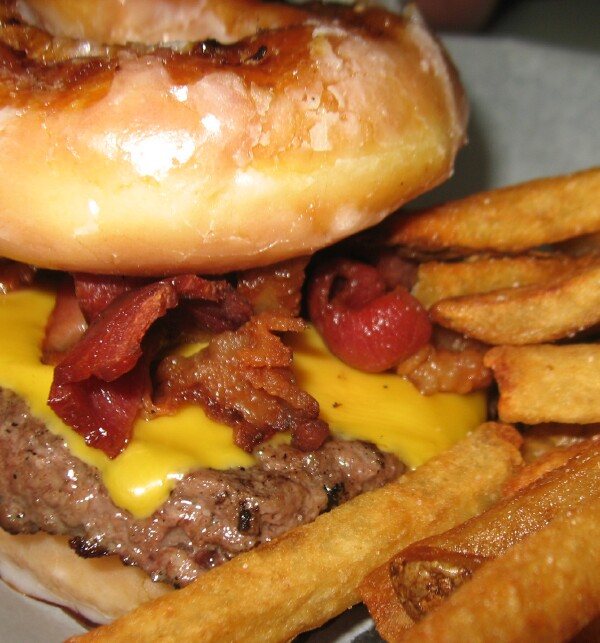 Gus, of
Wiener and Still Champion
, applied his considerable grill skills to the venture, and sticky sweet Krispy Kreme donuts with crunchy salty bacon hit a high note, but, still, Luther Burgers are a vice best left to small doses.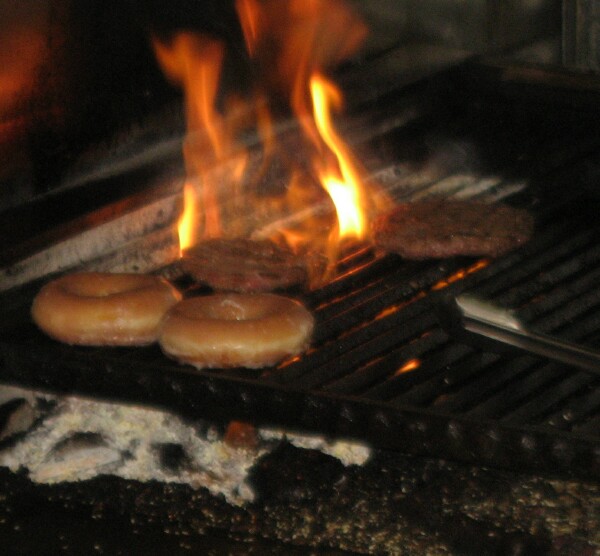 It being National Corn Dog Day we went for rounds of W & SC's Dipping Dogs, hand dipped in Gus's house-made batter and one of the best I had the pleasure of eating.
Dipping Dog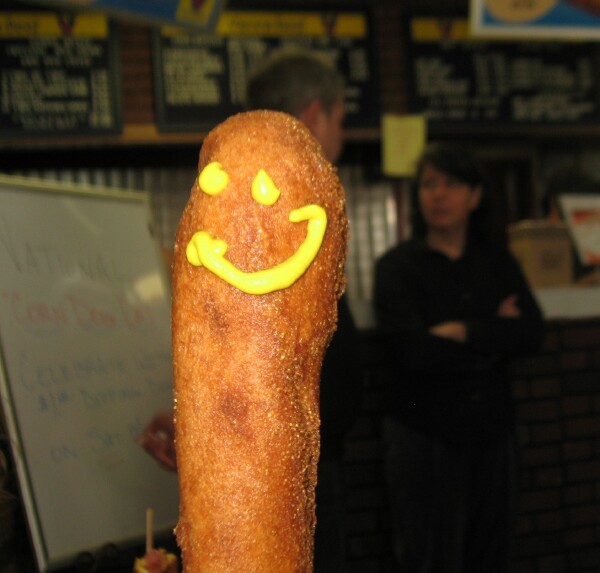 W & SC's Chimichuri Steak Sandwich, which jygach kindly shared with the group, was terrific. Lively chimichuri enhancing med rare beef.
Chimichuri Steak Sandwich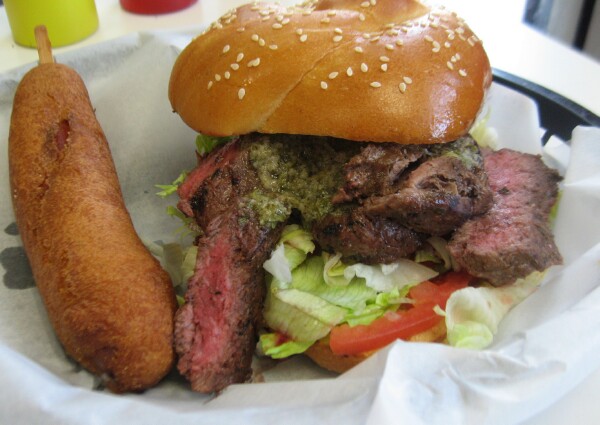 As if enough wasn't too much we went into bonus rounds of tempura fried bacon and deep fried pickle chips. Bacon was tasty, but the fried pickle chips were terrific, crisp, perfectly fried with just a hint of kosher dill sour coming through. The
Violet Hour
should take a page from Gus's book and use a thinner pickle chip.
Tempura Fried Bacon
There was a nice turnout for the Luther Burger and National Corn Dog festivities,
good idea Cathy2
and thanks Gus, including ChgoMike's sons and MHays son Sparky.
ChgoMike's Sons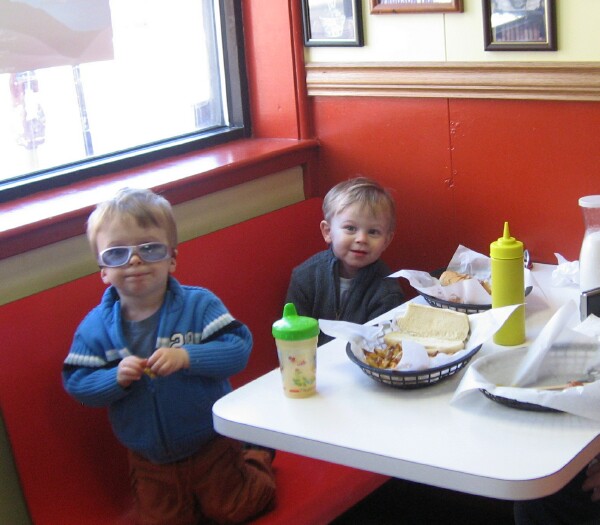 Sparky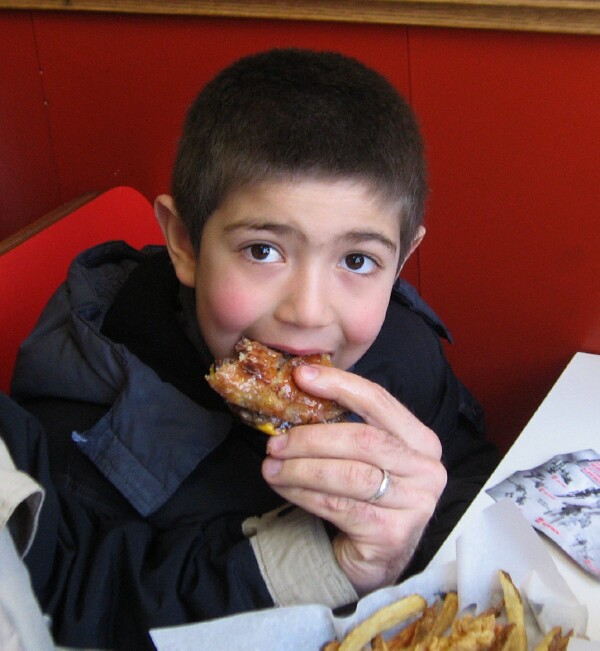 It being close to Easter a few of us went into bunny mode.
CCCB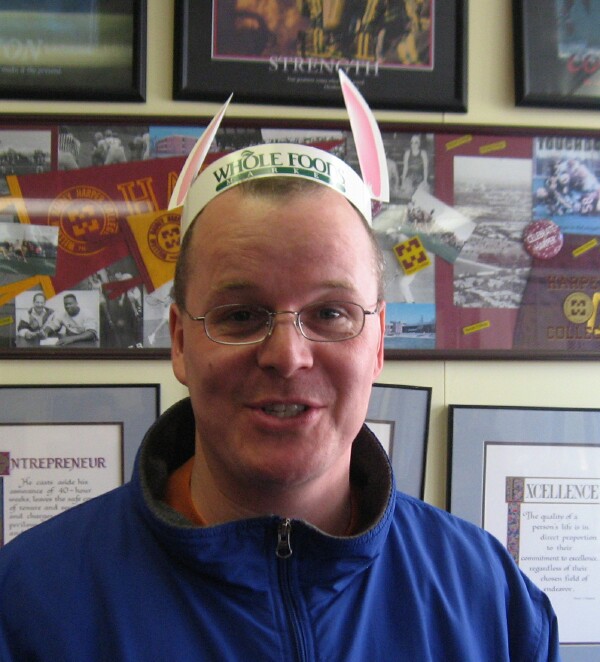 A good time was had by all, looking forward to next years National Corn Dog Day festivities.
Enjoy,
Gary