Although the conversation was hampered somewhat with our group of nine divided up among three tables, GWiv was right when he predicted we'd have a great time.
And with a group that size, we were lucky enough to sample a wide variety of Los Planes' offerings. Thanks to Robert and Catherine (aka The French Couple) for arranging this, and especially for stopping in the night before and pre-ordering.
Many of us started out with
Agua de Maracuyá
- a passionfruit-based drink, not too sweet, very refreshing.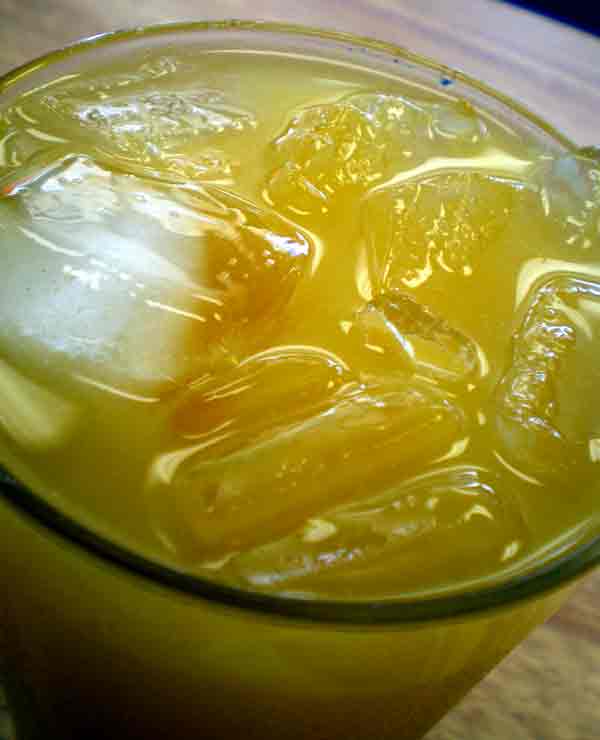 We were served two
salsas
, a nicely balanced rojo and a rather spicy verde. Also included was a big bowl of
curtido
- a marinated cabbage salad, somewhat like a vinegar-y cole slaw.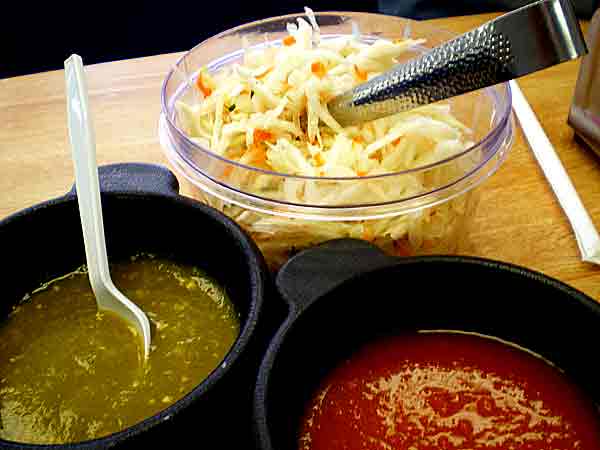 Next came the
Pasteles de Carne
- little meat-filled empanadas with tomatoes and more curtido.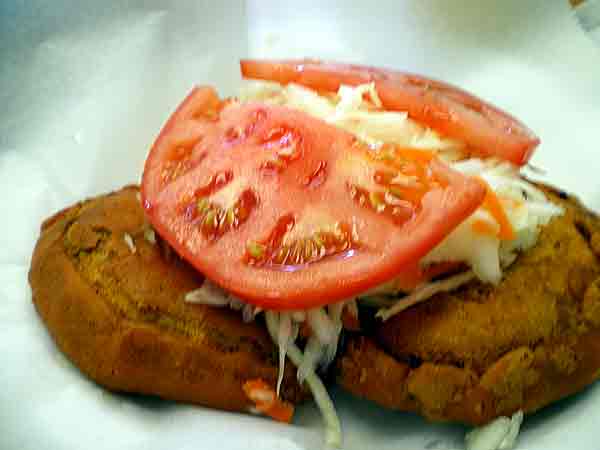 Then on to the tamales.
Tamal de Elote
may have been a bit on the bland side, but the salsas helped considerably.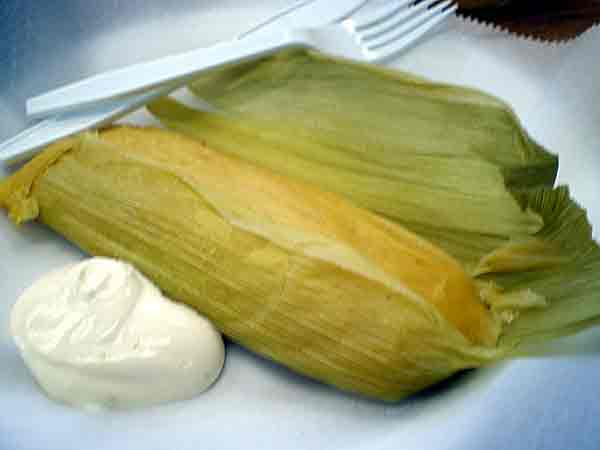 The other was
Tamal de Gallina
.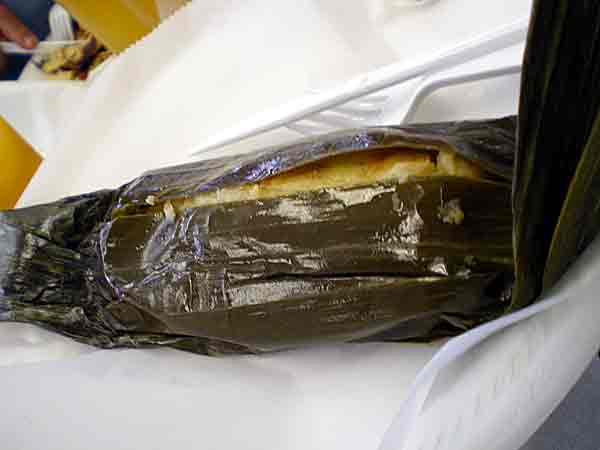 and opened up: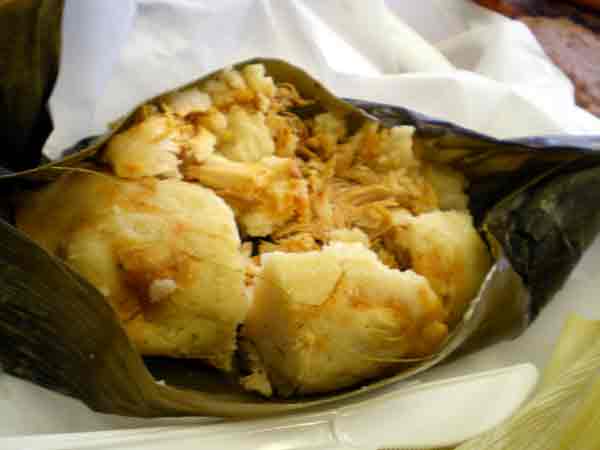 On to the real reason for coming, the pupusas - basically a stuffed corn tortilla. First,
Pupusa de Oloco
: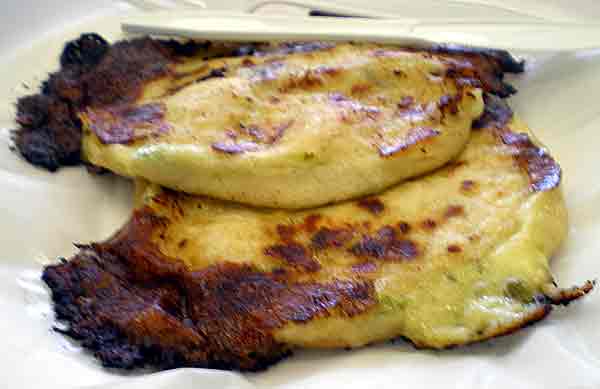 Then
Pupusas Mexicanos
: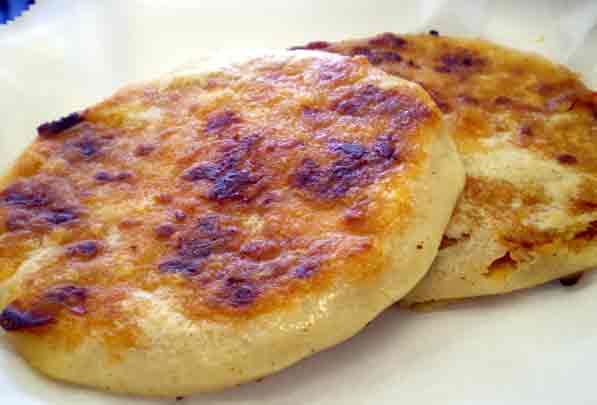 And
Pupusa with Beef and Cheese
: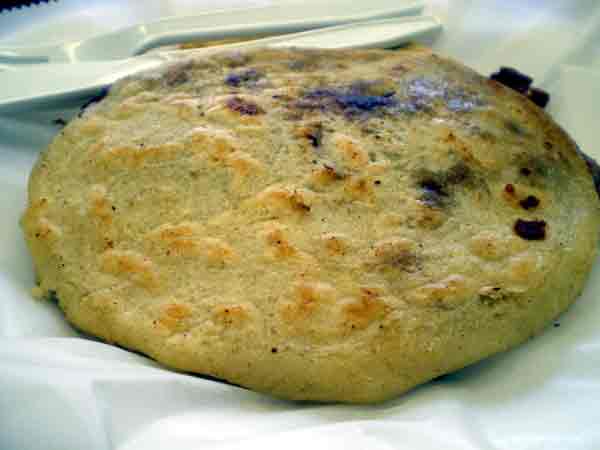 Empanadas de Leche
were a fairly unusual version of an empanada for me, but the filling - which reminded me vaguely of marscapone - was delicious.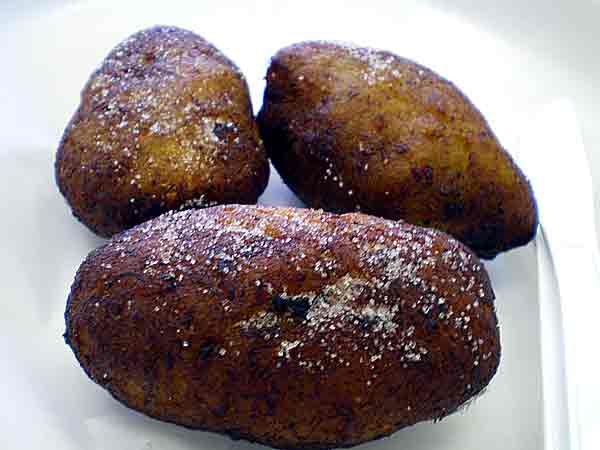 Plantanos
came with a rather salty serving of refried beans and a little sour cream.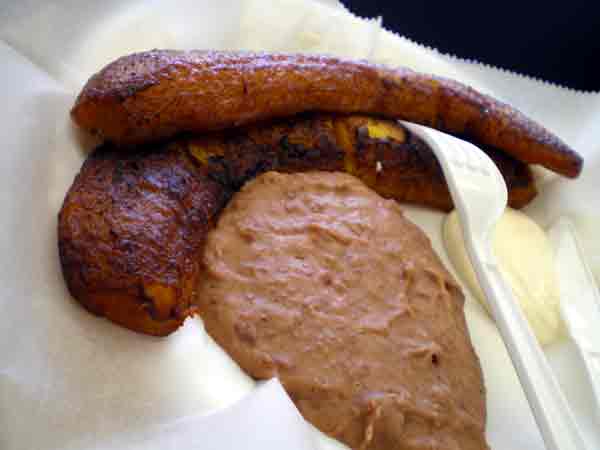 The other side dish was
Yucca Frito con Chicharrones
.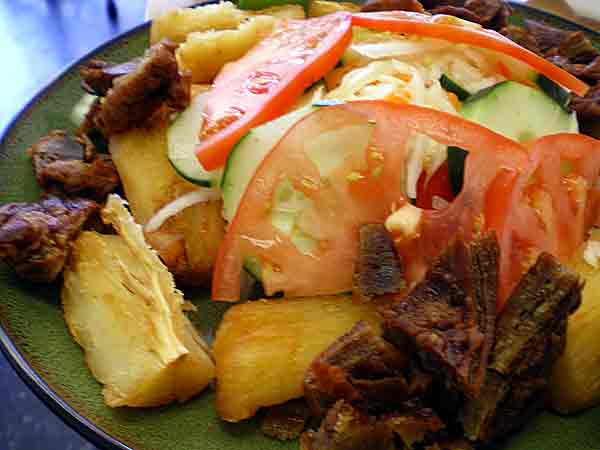 Finally, the kitchen brought out Atol de Elote for everyone - sweet, cinnamon-y, a bit like a horchata but made with corn, and when we asked, we were told it also included "un pequeño leche." Being a smooth white drink in a white styrofoam cup, I didn't think a photo was necessary.
Once again, thanks to Catherine and Robert for organizing.
The lunch was masa-licious.