Thanks to Robert and Catherine for arranging a fine lunch. We ordered carefully, and there were no leftovers (sorry, MHays!)
But, of course, the camraderie and conversations were the best part of the afternoon. We had an interesting discussion of restaurants in the area that the Evanston Lunch Group™ hasn't tried yet. Even though the group has been going for several years now, we came up with a fairly long list of interesting venues that the group still needs to explore in coming months and years.(Fortunately, Tarte Tatin was taking notes on the remnants of an old, recycled checkbook.)
Nothing at Tapas Barcelona was bad, but not surprisingly, some dishes were better than others. And not all the photos of the food met the strict LTH photography quality standards
, so not every dish is pictured.
The Paella Valencia was a rich amalgam of rice and seafood, very satisfying. But one order was enough for the table of seven - it gave us a chance to try a good variety of other tapas.
We started off with pitchers of an okay sangria. The fruit was a bit hard to eat once the glass was drained.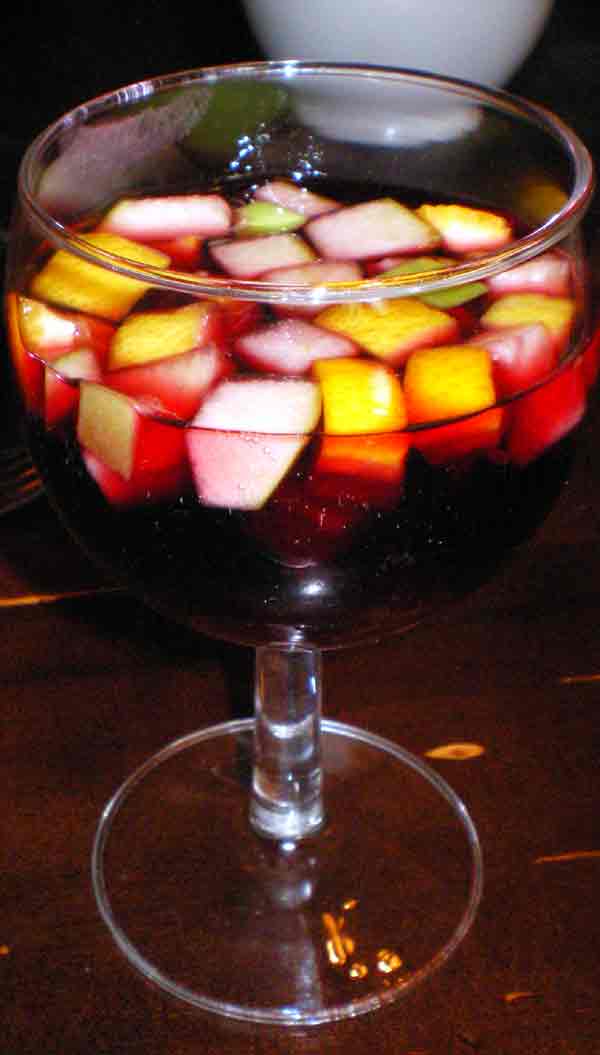 We also had pan-roasted mussels - the roasting process gave them an interesting, almost grilled flavor - different from typical steamed mussels.
A smattering of our other tapas: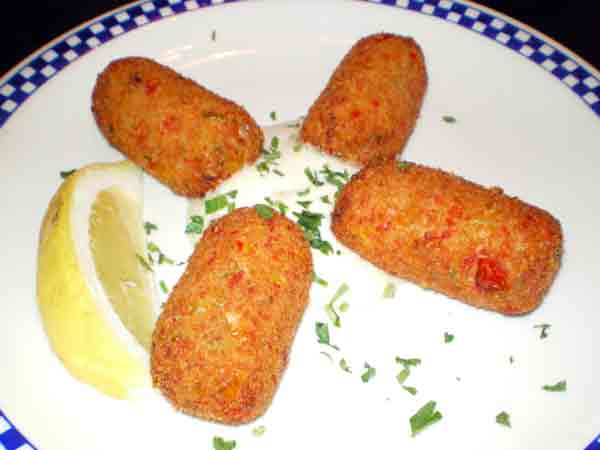 Basically a fried cheese appetizer (can someone remind me of the actual name? Did it also contain crab?)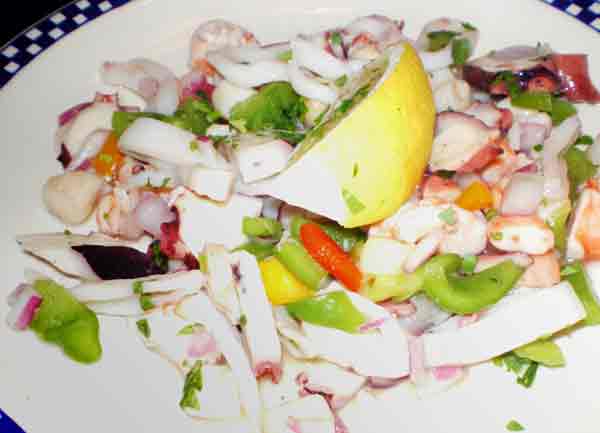 A seafood salad, featuring pulpo and squid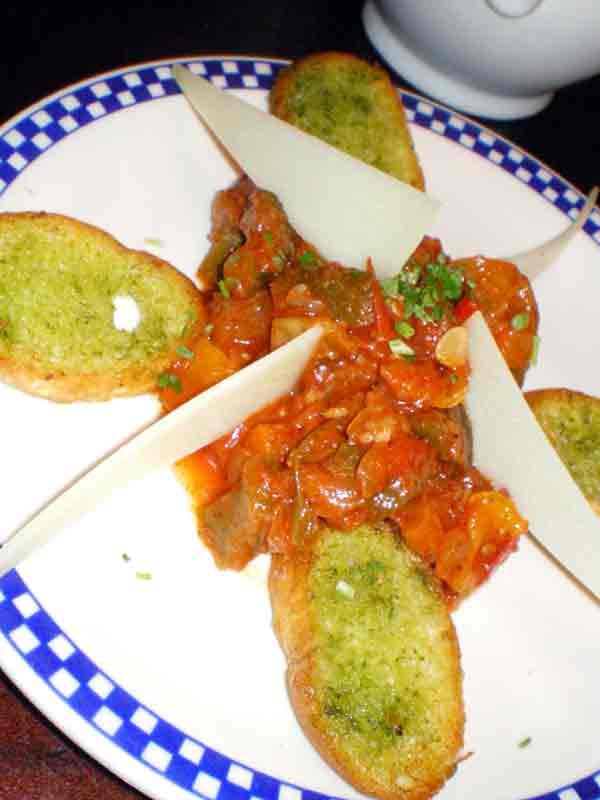 Pistou Manchega - a ratatouille-like spread for the toast points, which could be topped with the cheese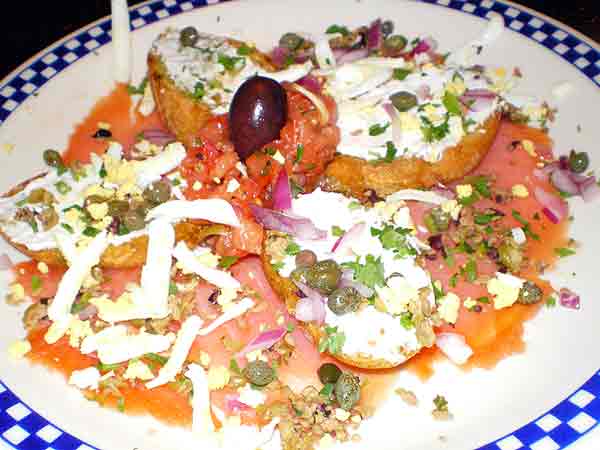 The salmon was another canapé-type dish. It took a minute to realize the salmon was on the base.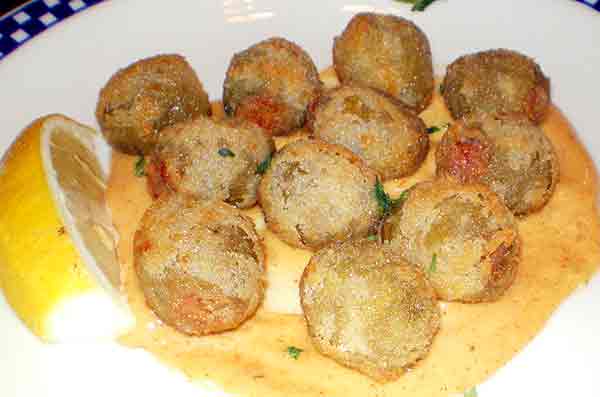 I was a bit disappointed in the fried olives with (IIRC) aioli. The olives themselves were fairly bland.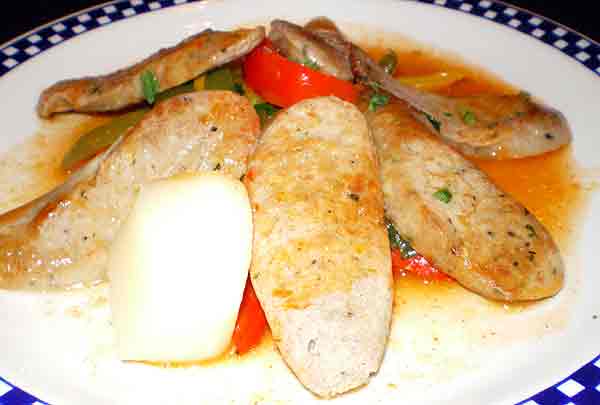 Likewise, I thought the duck sausage sounded better on the menu than it tasted in the mouth. I would have loved more ducky goodness.
Despite the few slight mis-steps, Tapas Barcelona is a solid choice in the Church/Chicago/Davis area.
And, yes, I did bring my Speedo. But to the relief of all attendees, I didn't model it.
Last edited by
nr706
on June 7th, 2008, 3:08 am, edited 2 times in total.