baby ray wrote:sweet bay rays (i am sweet baby ray) has excellent rib tips properly prepared with excellent sides in additon to fries sbrbbq.com for the addresses and menu
~snip~
as one who has id be shocked if anyone thought that the quality of meat the sauce or the proper cooking of the meat was done better on the south side than at sbr
Baby Ray,
Rib tips being one of my favorite vegetables I recently headed to the wilds of Wood Dale for Sweet Baby Ray's
"properly prepared
" tips. I was especially interested as you said you would be shocked if anyone thought South Side tips were better than Sweet Baby Ray's. Baby Ray, I suggest you sit down.
On this given day SBR's rib tips were bland, tough, slightly dry, served room temperature and contained not a hint of smoke. I will give you SBR rib tips were
"smaller and less fatty"
, though I'd say disconcertingly uniform and lean, with lean not being an attribute I am looking for in a rib tip.
Sweet Baby Ray's Tips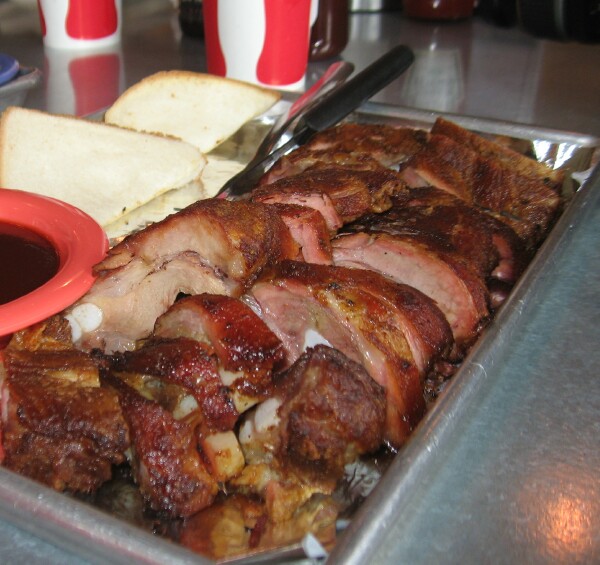 I find the following five Chicagoland BBQ joint rib tips significantly superior to SBR's, crisp fat in the fire flavor, caramelized outer layer yielding to toothsome slightly fatty interior, wood smoke present, but not overpowering. Its all about the contrasts, bland uniformity is the antitheses of what I find enjoyable in rib tips, or BBQ in general for that matter.
Uncle John's Tips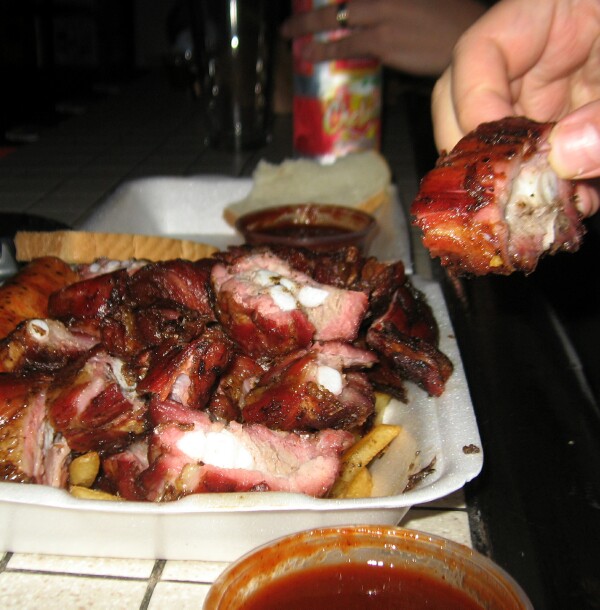 Honey 1's Tip/Link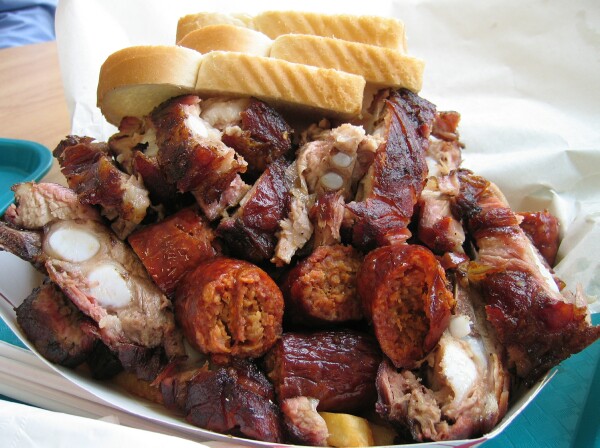 Barbara Ann's Tip/Link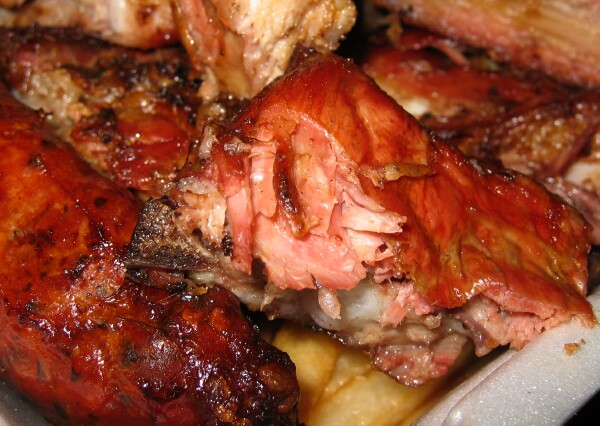 Lem's Tips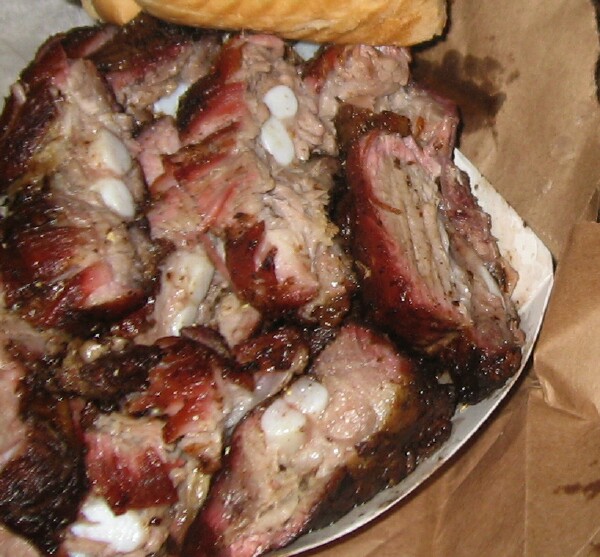 Smoking M's Tips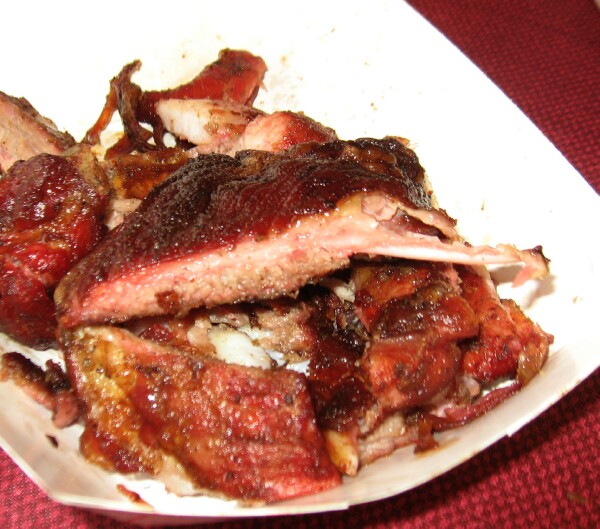 This was not the
first time
I have visited Sweet Baby Ray's in Wood Dale, and given the commitment to BBQ of Dave Raymond, aka Baby Ray, will not be the last, but we are very much on different pages when it comes to BBQ.
Enjoy,
Gary