ronnie_suburban wrote:Nonetheless, I want to thank the Cheng family for their hard work and the fantastic food they served us.
Thanks to the Cheng family are certainly in order, the Baby Pig Roast was the
second time in a week
I have been to Sun Wah for incredible full flavored well thought out interesting and delicious multi course meals for the (pre set) price of $20. An astounding value in a city packed with mediocre restaurants offering $17 appetizers and $35 entrees.
Mr. Cheng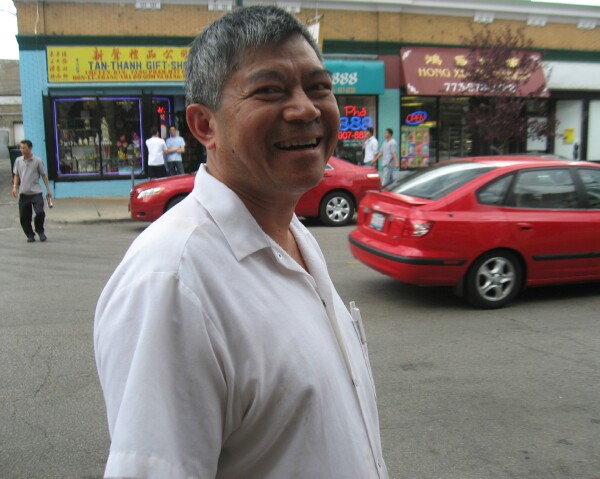 The baby pig paparazzi were out in force.
CrazyC going in for a glamor shot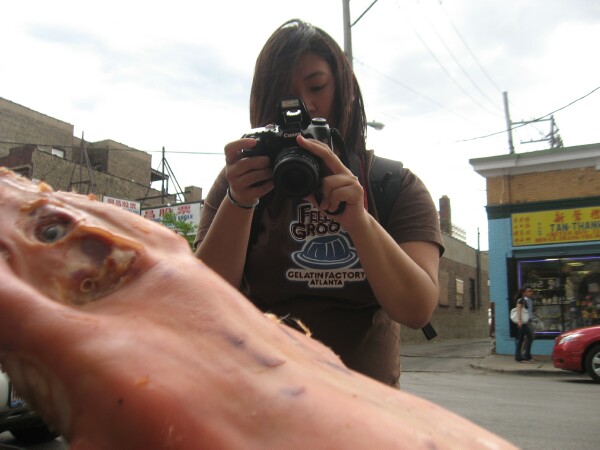 Baby Pig was delicious, full flavored pig flesh with just a bit of chew achieving the perfect "sesame seed" finish Kelly so lovingly described in her street side talk.
Kelly Cheng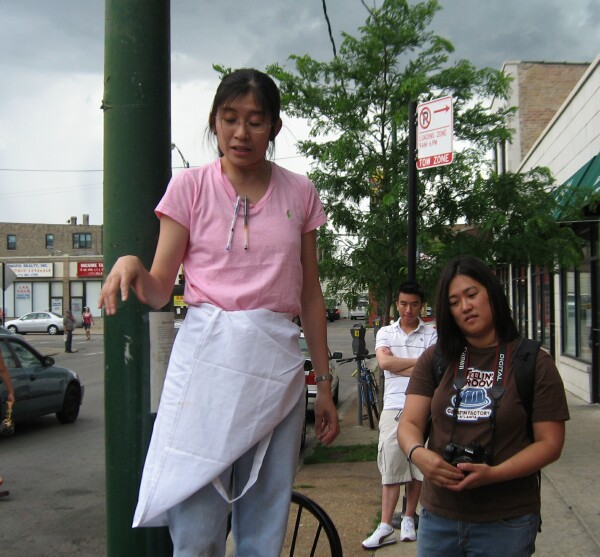 Particularly delicious were hydroponically grown Water Spinach (Ong Choy) prepared with fermented tofu (Fu Ye) and the special Fried Chicken which was marinated prior to frying. The chicken had a bit of citrus zip providing flavor counterpoint. I really loved the chicken, which, as was mentioned, requires at least 6 hours advance notice.
Fried Chicken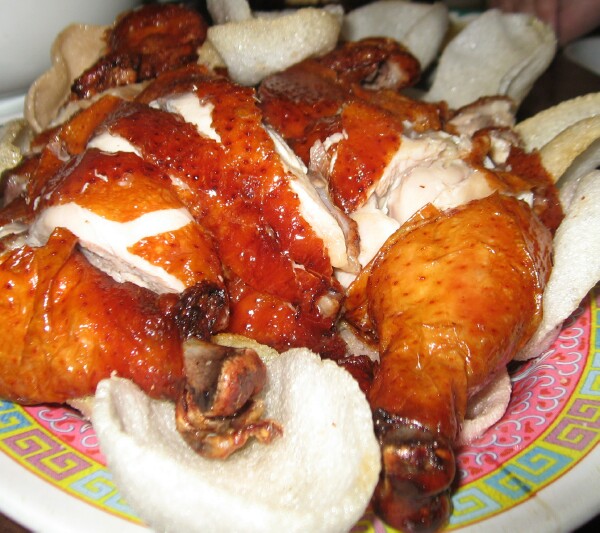 Sticky rice was a high point, bits of Chinese ham, dried shrimp and veg. It reminded me of the dim sum wrapped steamed lotus leaves, though more toothsome and flavorful. If this was a regular menu item it would be in my Sun Wah standard order.
Sticky Rice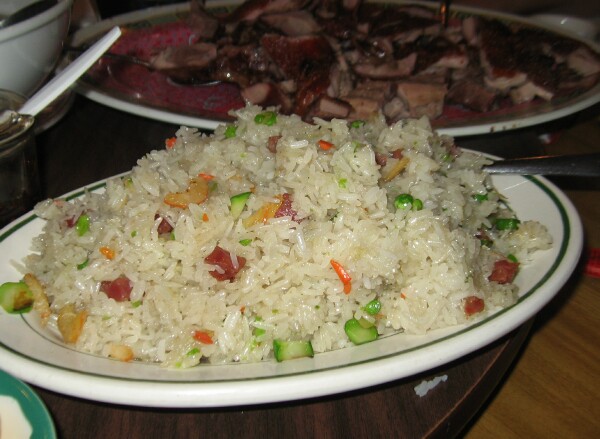 A lovely way to spend a Saturday afternoon, great food, friends and terrific conversation.
Enjoy,
Gary