LTHForum,
Depot Diner was dead-on Saturday, hungry lunch crowd filling nearly every seat Robert, owner and grill man extraordinaire, poetry in blurred motion lining 'em up for the friendly efficient waitresses to distribute.
Bullpen, Depot Diner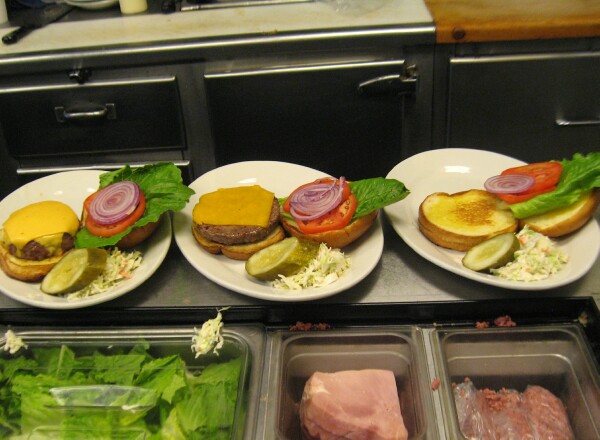 Four people, five opportunities to taste.
-
Biscuits and Gravy
, surprisingly light almost aerated gravy, hunks of sausage, runny over easy eggs and griddled biscuits, crisp potato delicious, an almost unnecessary touch.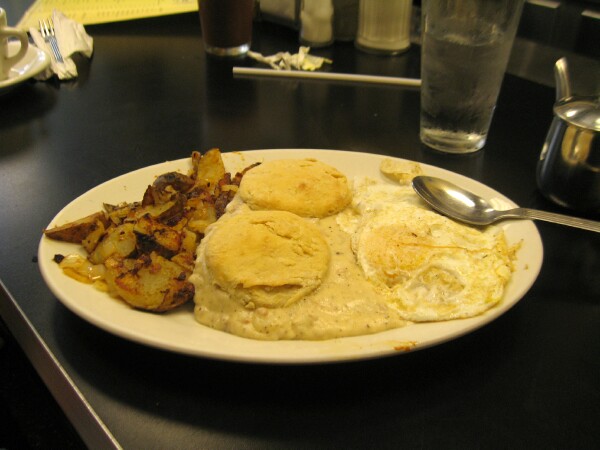 -
Club House Sandwich
- Generous triple decker, fresh roast turkey, crisp bacon, summer tomatoes, crunchy new pickle. Even turkey white meat moist and flavorful.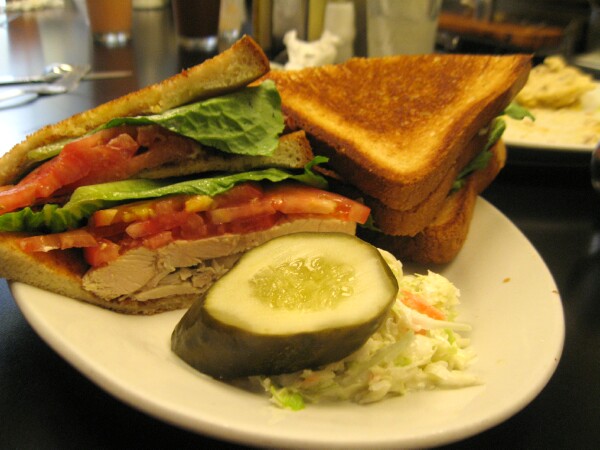 -
Ham and Scrambled Eggs
- Chunk of quality ham, silky scrambled, crisp potatoes, near perfect rendition of an American Classic Breakfast.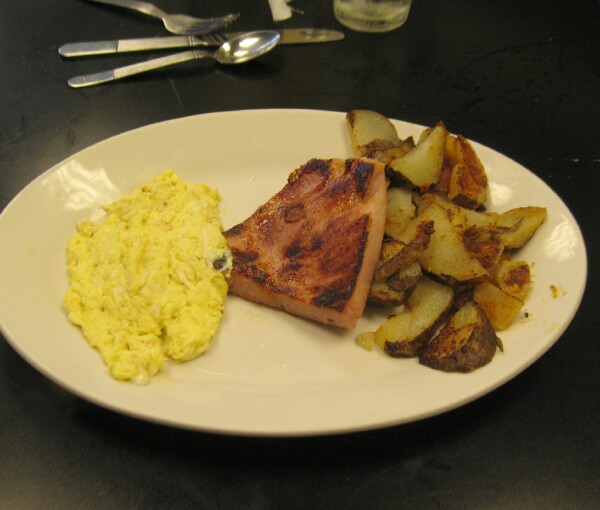 -
Pot Roast Sandwich
- Surprise of the day, melt in your mouth tender, powerful, beefy, rich long simmered gravy accenting flavor.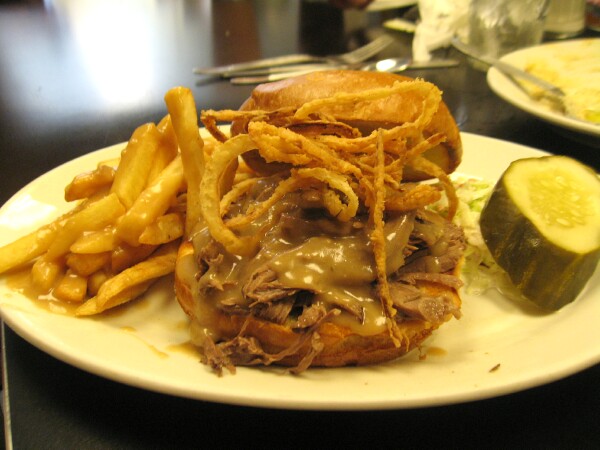 -
Burger with Egg
- Juicy med-rare burger, runny over easy egg, summer tomato, sharp red onion, a study in the art form.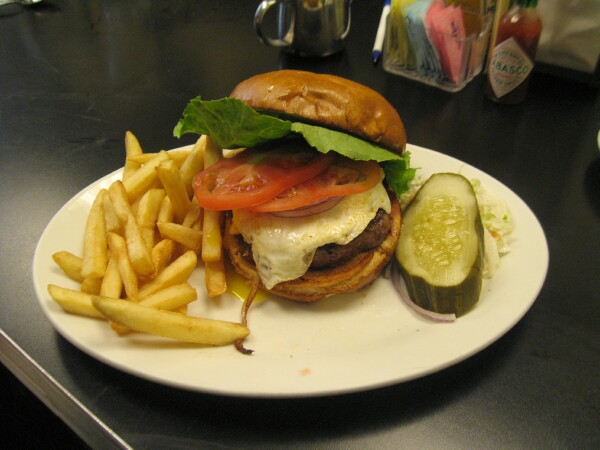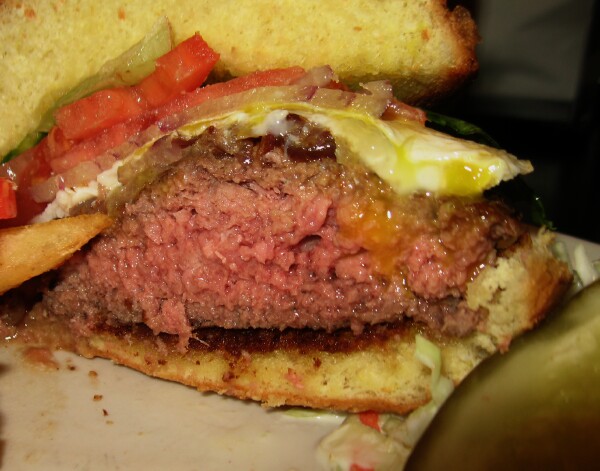 Waitress was making phosphates with skill of a
Violet Hour
mixologist, Chocolate Phosphate with the slight bitter edge of the very best, as opposed to the sugar sweet shanda most non 70-year-old crusty Jewish deli vets produce, and a dreamsicle like drink of orange soda and milk.
Chocolate Phosphate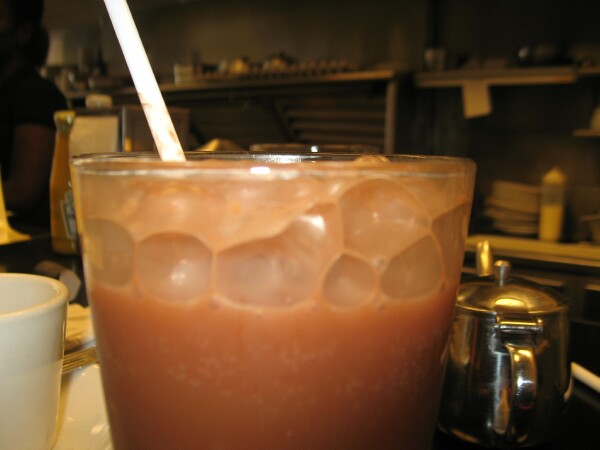 Egg Cream Dreamsicle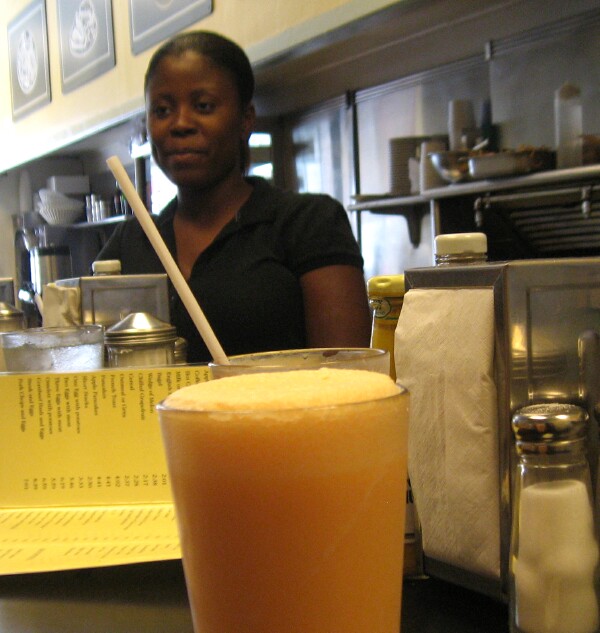 Saturday lunch proved the perfect introduction for three Depot Diner newbies, soon to be regulars. Also served to remind me just how good the Depot Diner can be.
'Mr. Tilapia' Theresa Jazzfood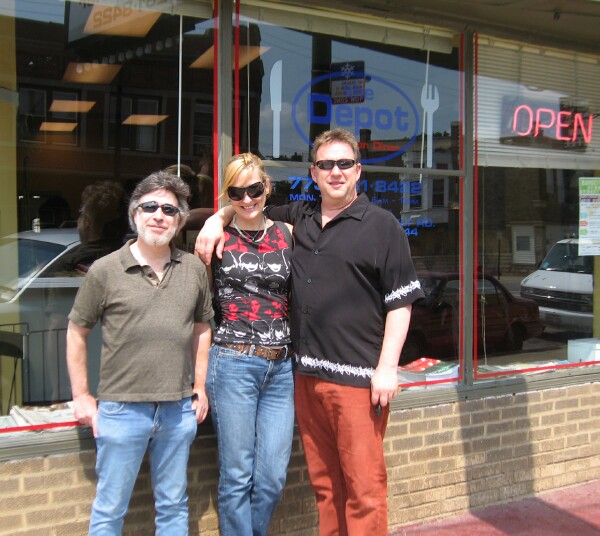 Robert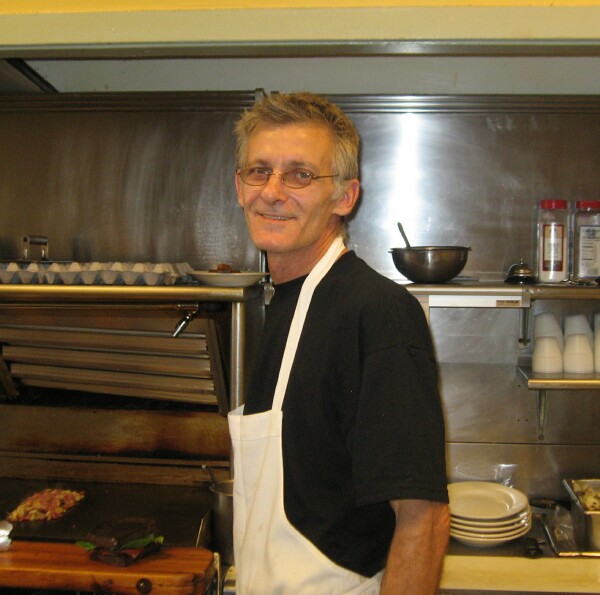 Enjoy,
Gary