ktb77 wrote:Very excited for this trip!
KTB,
Having just spent time in San Francisco I appreciate your excitement, it's a absolutely terrific city, one of my favorites.
Swan Oyster Depot is, in my opinion, an absolute must, it's small, crowded and there is, in particular around lunch time, a wait, but you will not find fresher tastier shellfish unless you ship out on a crab boat.
Swan Oyster Depot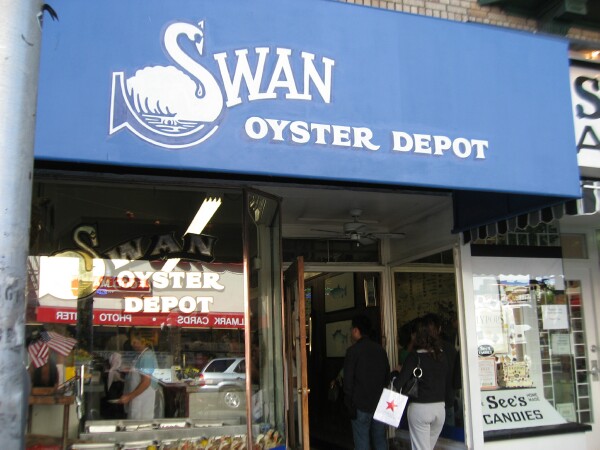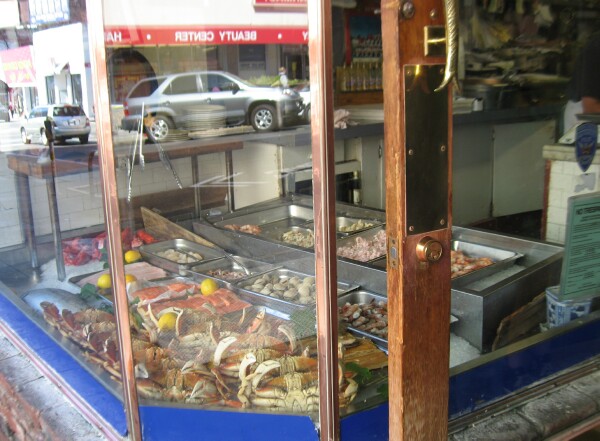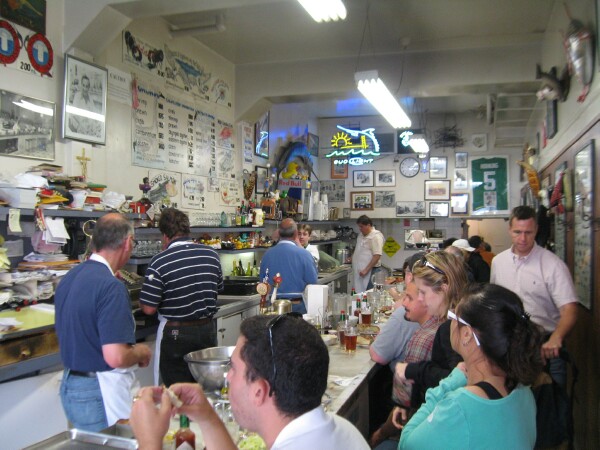 Crab Louie combo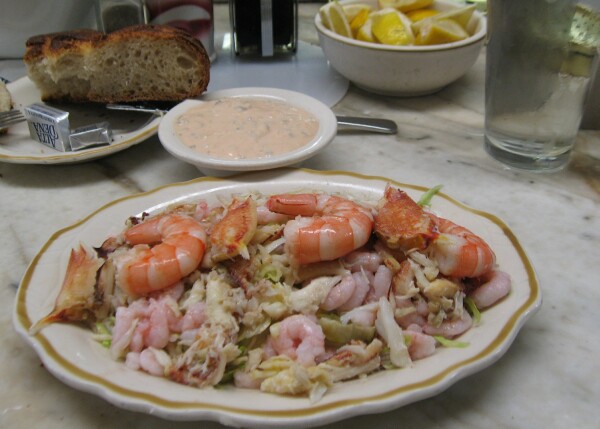 Nice call on
Mama's
for breakfast, I was there just a few weeks ago and really enjoyed myself. I posted about breakfast
here
.
Far as Ton Kiang vs Yank Sing, no question, Ton Kiang by a landslide. I say this from the perspective of having been to both within the last 30-days. In the past I've had good to very good dim sum at Yank Sing, but, frankly, not for years. On this most recent trip Ton Kiang beat Yank Sing on every count including price, dim sum lunch for 2-people at Yang Sing brushed up to $100, a total blow-out dim sum extravaganza for 8-people, including a whole salt baked chicken, salt and pepper shrimp, duck, couple of orders of soft shell crab, an amazing Burmese style tea leaf salad* and groaning excess of riches was under $200. Pictures of our lunch may be found
here
Ton Kiang Tea Leaf Salad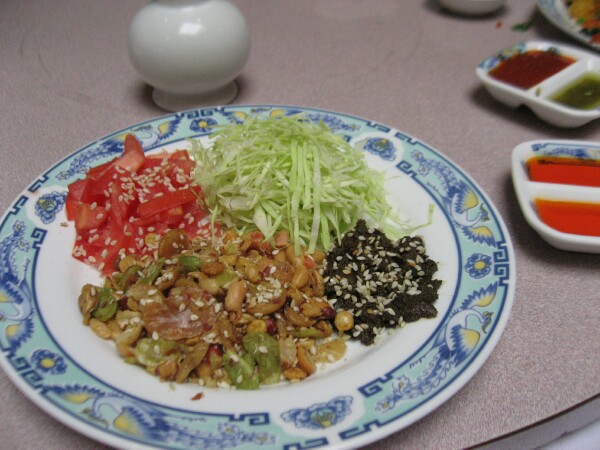 Saturday at the Ferry Building Market is one of the best places to be on earth, what is a fun mostly interesting place to begin with is, by the addition of 70+ vendors, elevated to senses stunning heights. 5-types of figs, oysters hours from the water, cheese, bread, vegetables of types only previously imagined, a slice of Saturday morning heaven.
Hog Island Oysters at Saturday Ferry Building Market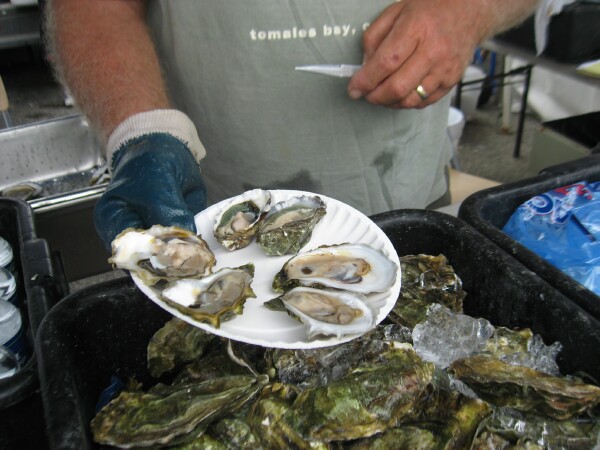 Kadota Fig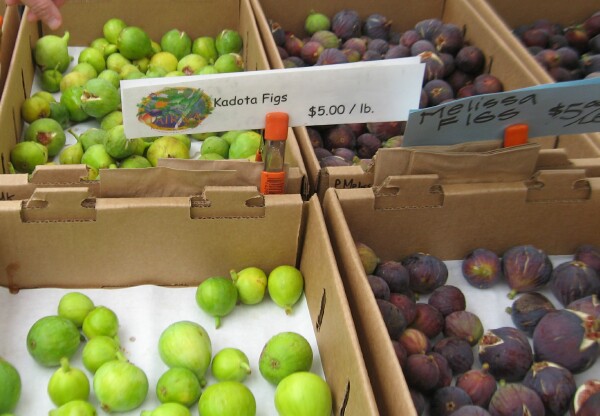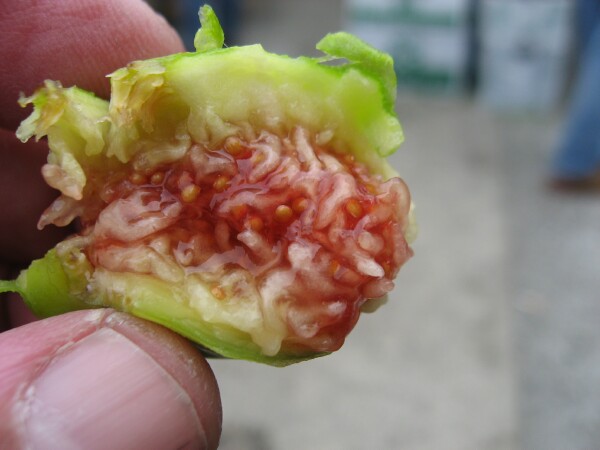 Pluot/Mango Plum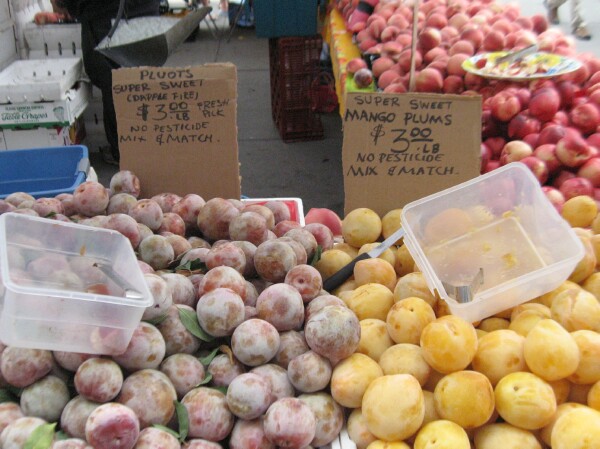 Many vendors offered samples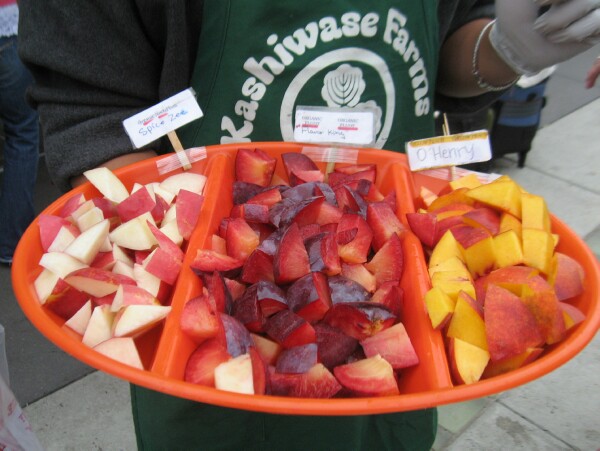 My Friday dinner suggestion,
Zuni Cafe
, typifies the best of 'market basket' California cooking, upscale casual and the much vaunted Zuni Cafe wood roasted chicken is even better than you have heard.
Zuni Cafe Wood Roasted Chicken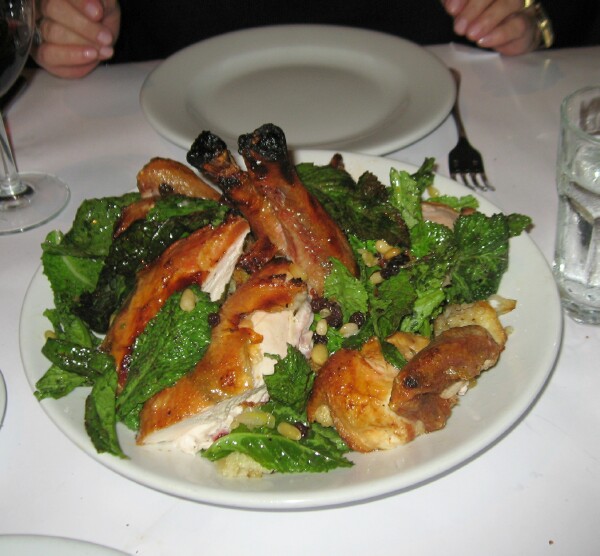 We also had dinner at Town Hall, which I found a bit weaker than previous visits, and Tadich Grill, a San Francisco institution which I thoroughly enjoyed. If you go to Tadish Crab Louie to start, Sand Dabs for an entree would be my suggestion. Piperad, a Basque restaurant which I posted about
here
would be a good choice as well. Though my top suggestion would be Zuni.
Have fun, looking forward to your followup post on where you went and impressions.
Enjoy,
Gary
*
I have no idea what a composed Burmese tea leaf salad was doing on Ton Kiang's dim sum menu, but it was certainly delicious.
Zuni Cafe
1658 Market Street
San Francisco, CA 94102
415-552-2522
Mama's on Washington Square
1701 Stockton St
San Francisco, Ca 94133
415-362-6421
8am - 3pm
Tues - Sun
http://www.mamas-sf.com
Piperad
1015 Battery Street
San Francisco, CA 94111
415-391-2555
http://www.piperade.com
Swan Oyster Depot
1517 Polk St
San Francisco, CA 94109
415-673-1101
Ton Kiang Restaurant
5821 Geary Blvd
San Francisco, CA 94121
415-752-4440
http://www.yanksing.com/
Town Hall
342 Howard St
San Francisco, CA 94105
415-908-3900
Tadich Grill
240 California St. (near Battery Street)
415-391-1849
Closed Sunday