LTHForum,
Hit Cupid Candies and Ice Cream last week after a visit to GNR nominee
Vito and Nick's
. Solid selection of candy, I particularly liked the dark chocolate cherries and the dark chocolate orange peel.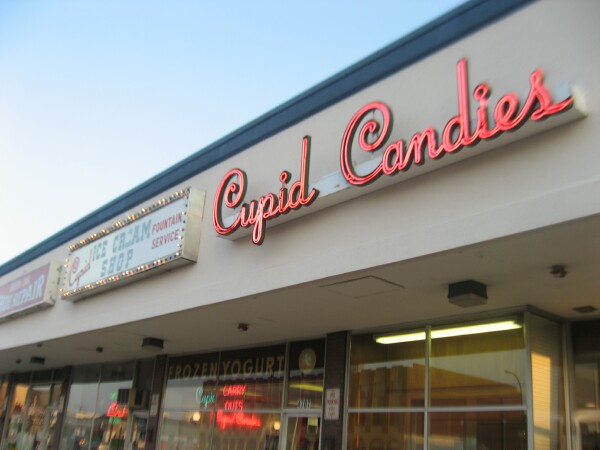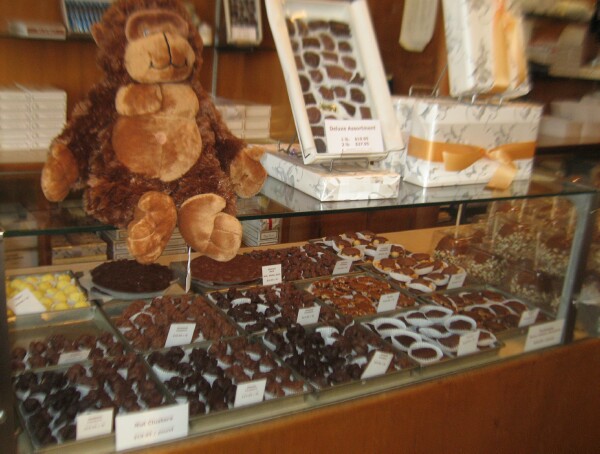 The 95th street shop is divided into two distinct sections with the ice cream side a little larger with seating. Cupid's ice cream was very good, not oh my gosh good, but the ice cream was rich with good texture and the ingredients, in particular the liquid marshmallow for the Sundays, top notch. Speaking of which, there is a branch of GNR nominee
Top Notch Beefburger
right across the street.
The youngsters making the Sundays were friendly and efficient, and the young lady in charge of the candy shop impressed me to no end, she was one of the most precise people I have seen in quite some time. Every candy was placed just-so, every fold of the paper, every movement, I can only hope her future profession is something requiring concentration, precision and dexterity, she would make a fine surgeon.
Cupid Ice Cream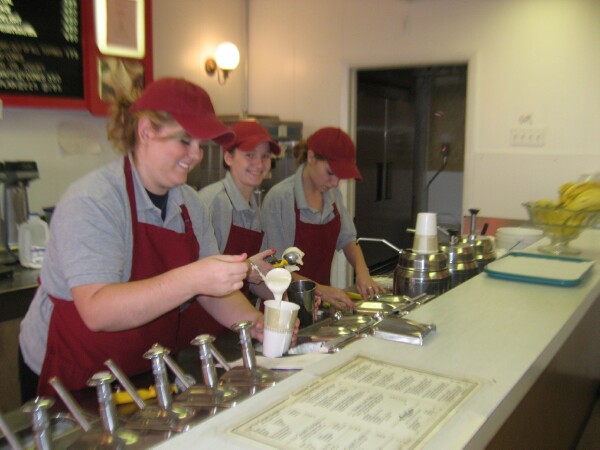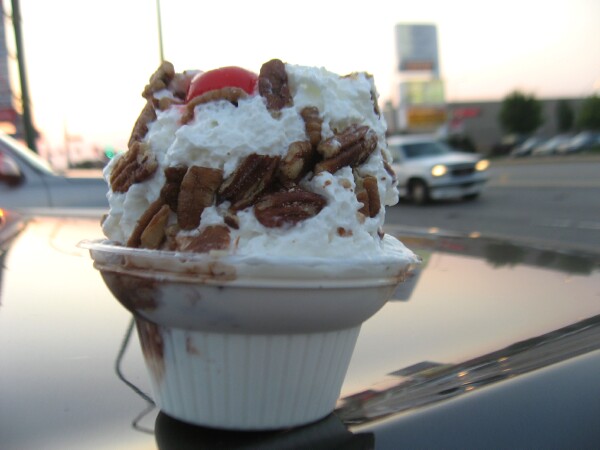 Pride in product is evident, when asked if they made the caramel corn in-house the polite, but emphatic, response from the future surgeon was, "we make everything"
If I lived in the area I'd be hard pressed not to make a future GNR two-fer of Top Notch and Cupid once a month.
Enjoy,
Gary
Cupid Candies
7637 S. Western Avenue
Chicago, IL 60620
773-925-8191
Cupid Candies
9420 W. 143rd Street
Orland Park, IL 60462
708-403-3636
Cupid Candies
4707 W. 95th Street
Oak Lawn, IL 60453
708-423-2729
Top Notch Beefburger
2116 W 95th St
Chicago, IL 60643
(773) 445-7218
Top Notch Beefburger
4720 W 95th St
Oak Lawn, IL 60453
(708) 422-5544
Vito and Nick's
8435 S Pulaski Rd
Chicago, IL
773-735-2050