Another great time, great group ... and luckily, Heather may be writing a review, since my notes from this afternoon aren't very good. Overall, though, I found the food at Doña Lolis to be very good, fresh (except for the canned huitlacoche, but that's to be expected) and tasty.
I'll welcome corrections if I've mis-identified anything.
We started with a special -
cordonas
.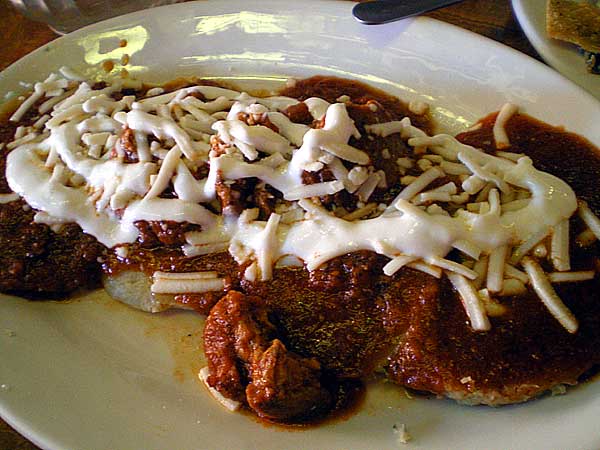 Then went on to two types of
quesadillas
, the house specialty: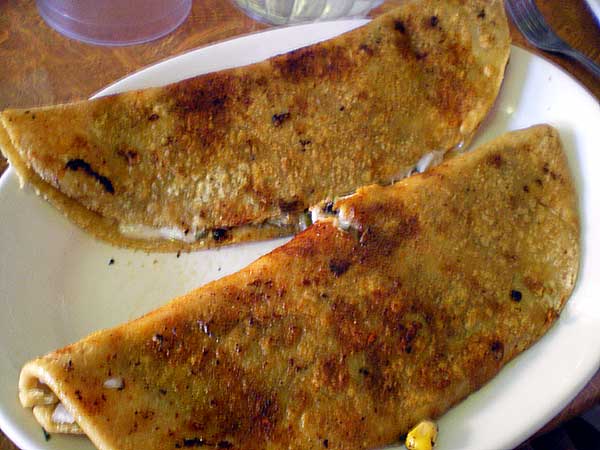 Quesadilla con
huitlacoche
(left) and quesadilla con
flor de calabaza
: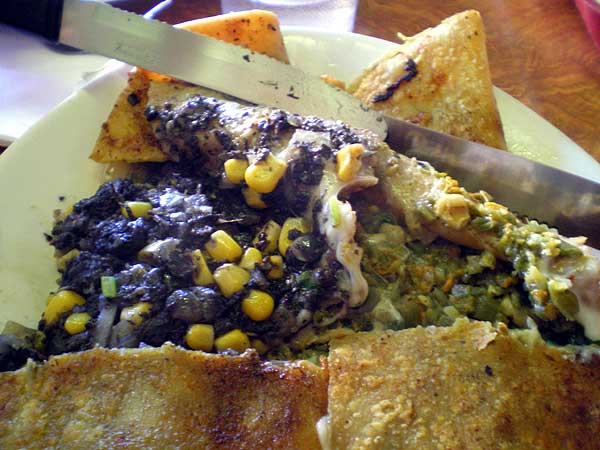 An interesting combination was the
tlacoyo
(left) and
huarache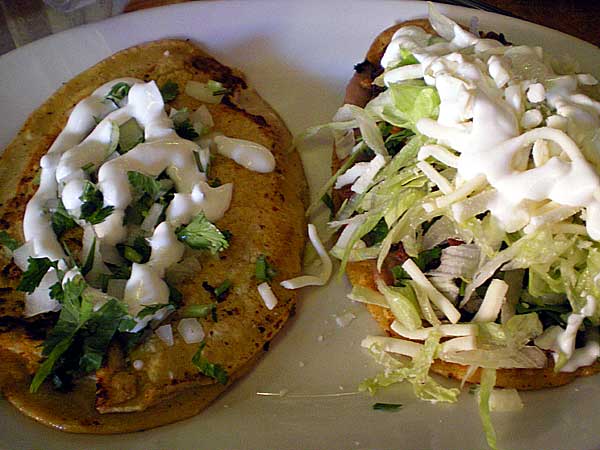 Gorditas
(I believe)
al pastor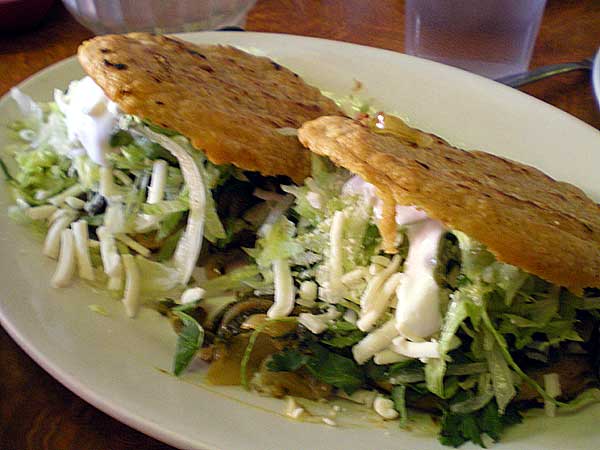 Sopes con Nopales
were masa-licious.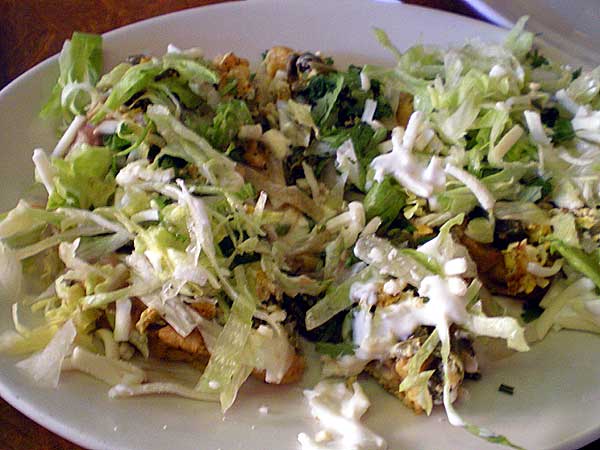 I'd been to La Cazuela (next door) many times, but never had the chance to try Doña Lolis before. I'll be back.
Gleam is a genius.
Last edited by
nr706
on November 11th, 2008, 2:28 am, edited 2 times in total.