RiverWester wrote:Isn't Jimmy's the place they don't give out ketchup too for the fries? I went there once, never again. Demon Dogs also cut some corners too in that regard.
Recently hit a few Chicago highlights including Jimmy's with Steve Z, Chris Cognac, aka the
Hungry Detective
, and Matt, Chris's son. Matt, who is 12, was astounded by the fact there was no ketchup for the dogs and fries, so much so he, as a lover of all things ketchup, passed on the hot dog entirely. While I disagree with Matt's condiment choice for hot dogs, I respect his conviction in forgoing a hot dog that did not meet his specifications.
I should point out Matt was not left hungry, our previous stop was Al's on Taylor and we were on our way to Honey 1.
Steve Z, Chris, Matt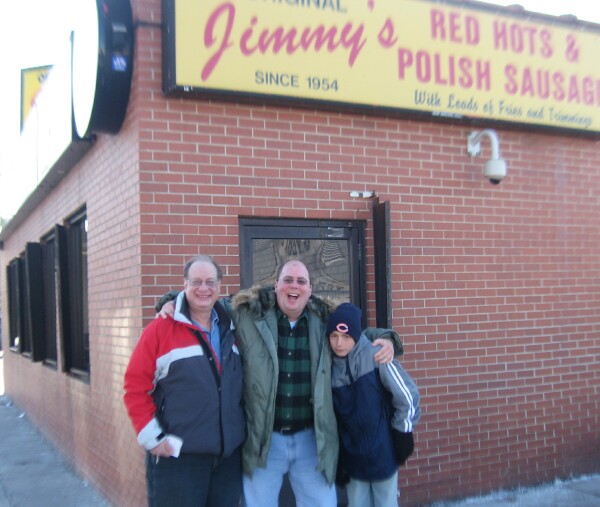 As an aside, I still get a chuckle when I read "
cutting corners
"
Enjoy,
Gary