LTHForum,
Hadn't been to
Sticky Rice
in a few months and, frankly, last time I found it uneven almost to the point of lacking, but I am happy to report they were hitting on all 8-cylinders Saturday lunch. Really on the money.
I'll start with the highlight of the meal, a sleeper of a dish, Chili and ginger stir fry with crispy pork. Crisp bits of rich fatty pork, bold multilayered flavor with a deep note of roasted chile offset beautifully by still crunchy bright flavored green beans.
Chili and ginger stir fry with crispy pork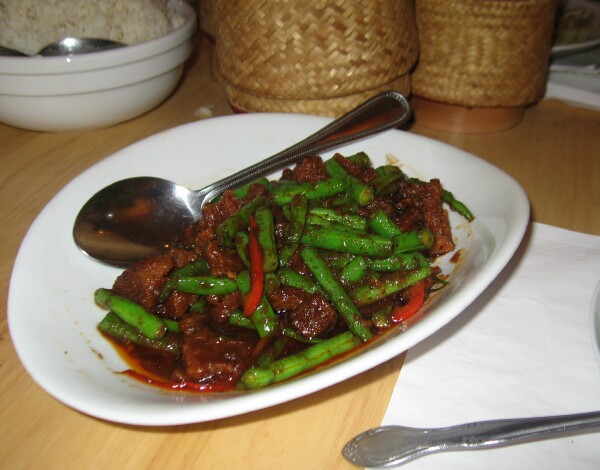 I also thoroughly enjoyed Mussel Fritter, succulent mussels set in crisp batter interlaced with egg and veg.
Mussel Fritter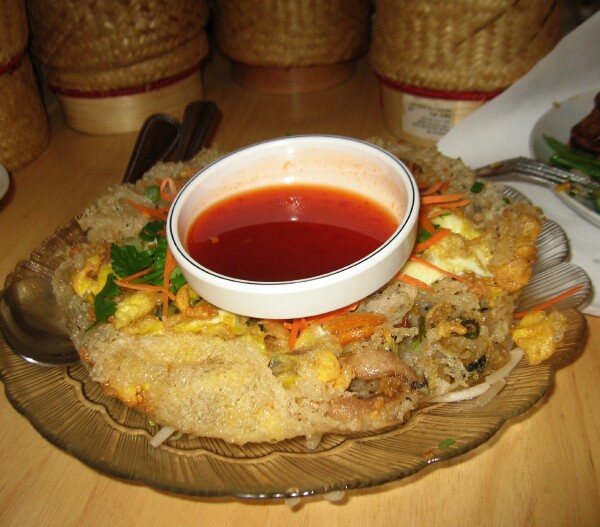 We, there were 6 of us, had both types of Thai sausage Sticky rice offers, funky flavored from fermented rice Isaan and grilled Northern Thai redolent with red chili.
Isaan Sausage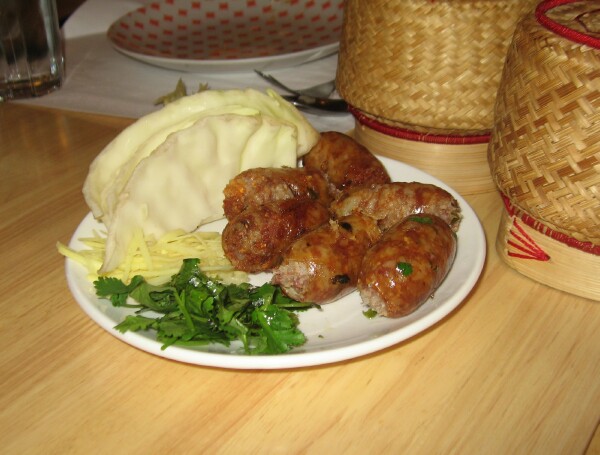 Northern Thai Sausage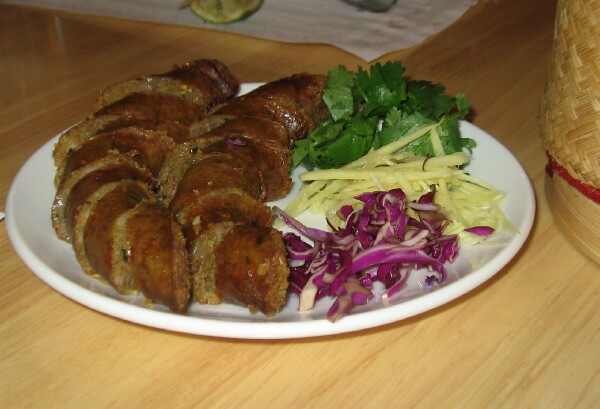 Shrimp with chili jam, a favorite at both
Spoon Thai
and
Elephant Thai
, delighted with deep roasted flavor and fresh briny shrimp. The sauce simply sang for small scoops of sticky rice.
Shrimp with chile jam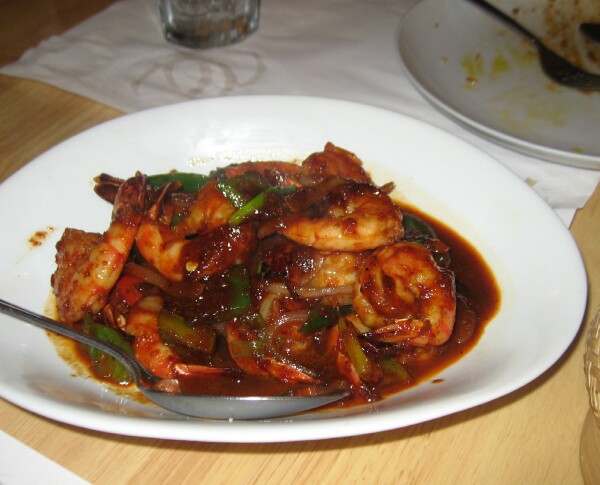 Somtum with crispy pork, a wall board special, hit the mouthfeel megaplex with fresh crisp papaya, cabbage, peanuts zinged up with chile, herbs, lime and fish sauce and brought to a smooth togetherness with crisp bits of rich pork.
Somtum with crispy pork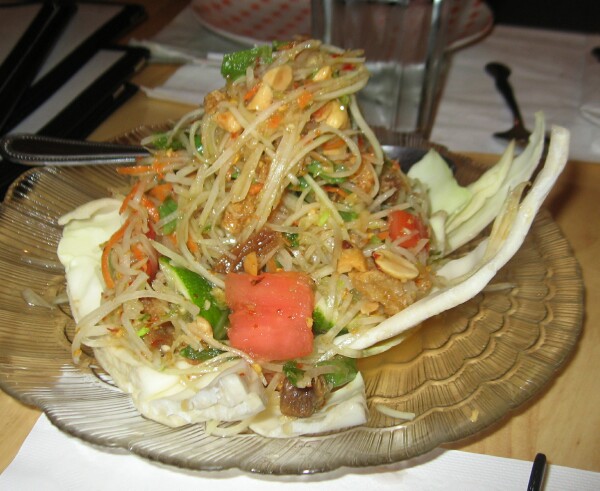 We had a few other dishes, Thai Fried Chicken, which seemed to have a deliciously high percentage of thighs, Nam Prik Ong, Burmese Pork Curry, Spicy Jungle Stir-fry with Duck, Grilled Pork Neck and Thai Salty Fish Fried Rice with a fried egg per person.
Nam Prik Ong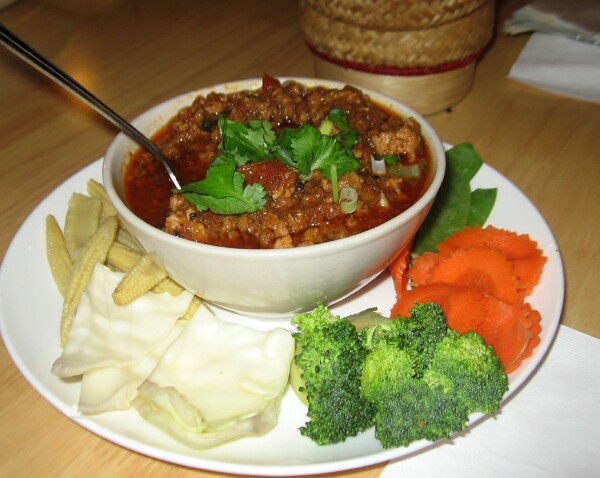 In addition to a terrific lunch in the company of friends, I had the pleasure of meeting Tatterdemalion, a friend of Staggers and LTHer currently living in Austin.
Tatterdemalion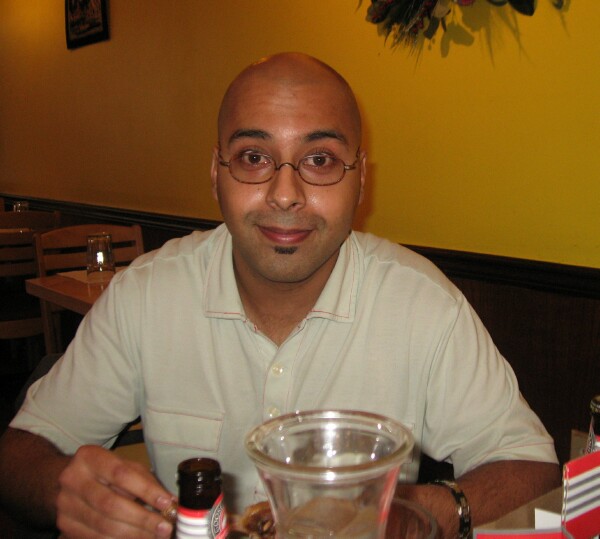 Enjoy,
Gary
Sticky Rice
4018 N. Western Avenue
Chicago, IL 60618
773-588-0133
Last edited by
G Wiv
on December 23rd, 2007, 2:58 pm, edited 1 time in total.