Honey One was hitting on all cylinders Monday, right up there with the best commercial BBQ I've had the pleasure of eating.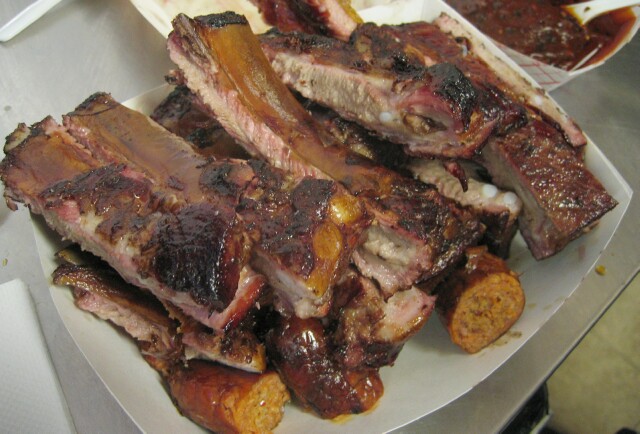 Ribs, tips and links were sauce on the side, but, as Mike G pointed out, I added homemade chili oil to Honey One's sauce. This is a reflection of my previous nights Guinness and Powers Irish Whisky consumption, not Honey One's BBQ, which does not need BBQ sauce, even Honey One's very good sauce, to be enjoyed.
BBQ paparazzi were out in droves, making it a wee bit difficult to get to the BBQ.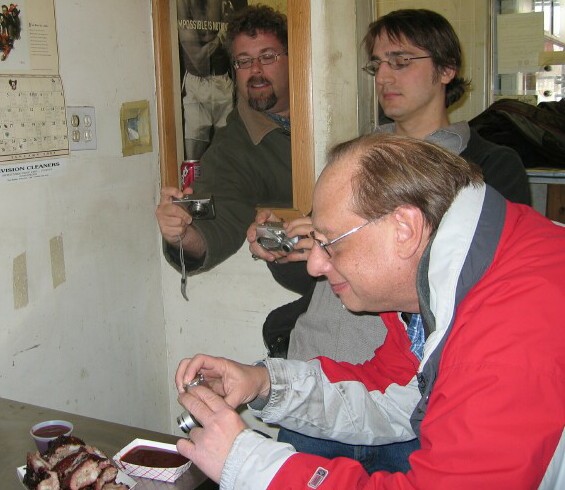 Actually, I wish there had been press photographers at Honey One, Robert mentioned business had been a bit slow. Frankly I'm flabbergasted one of the top 3-4 BBQ joints in a city of 8-million doesn't have people lined up out the door the minute they open. If this were Texas or the Carolinas there would be streets named after Robert Adams.
Thanks, as always, to Robert Sr. and Robert Jr. for being such nice people, letting us hang out, chat, enjoy delicious BBQ and even learn a little something in the process.
Enjoy,
Gary
Honey 1
5135 W Division
Chicago, IL
773-626-5436
If you want ribs call 3-hours prior to pick-up