LTH,
For Valentines day MsWiv and I decided to stay home and have a romantic dinner, just the two of us. Well, the two of us and Homaro Homard, the 5.5 lb lobster.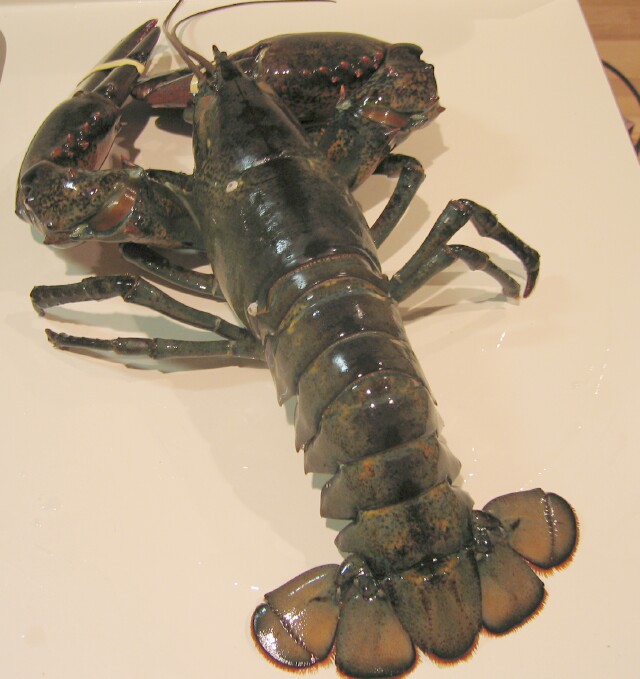 Homaro was not enthused at the prospect of joining Ellen and I for dinner, suggesting I take off his claw bands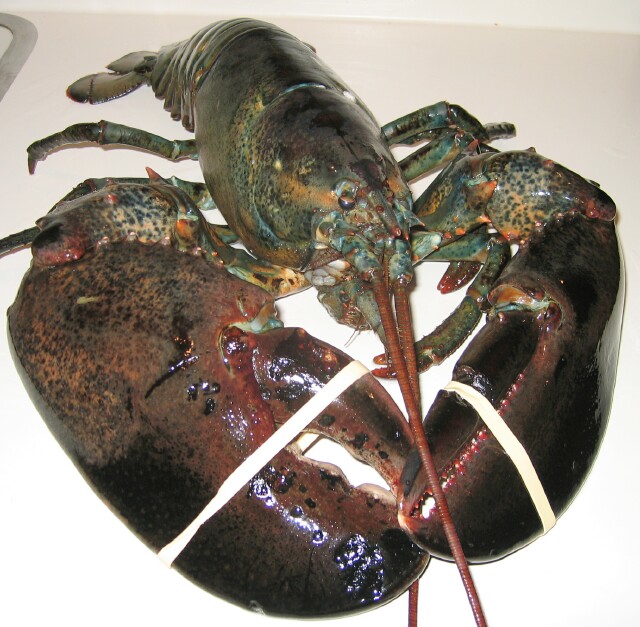 and then we'll see who ends up in the pot.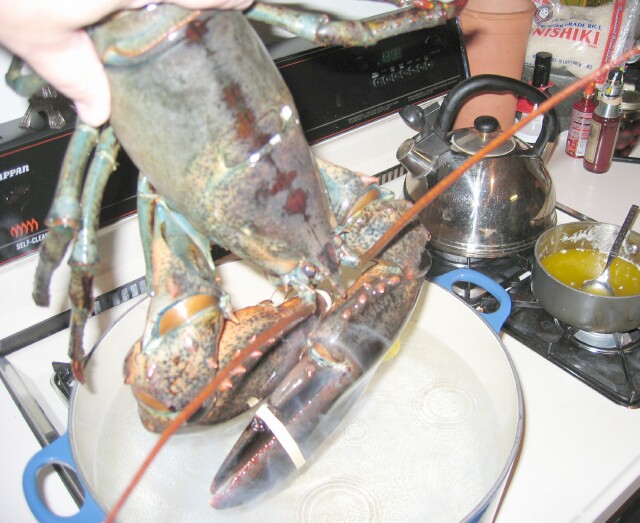 Luckily Homaro ended up in the pot, not me, but he was still steaming.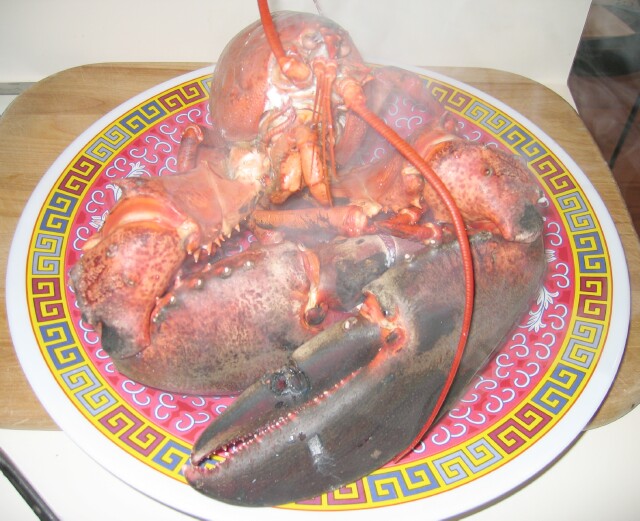 Homaro Homard was, of course, the main event at our V-Day dinner.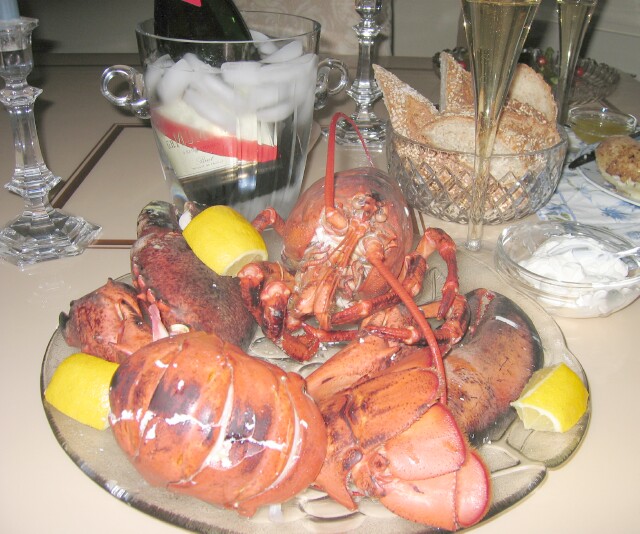 Homaro was served with clarified butter, baked potato and asparagus. Mumm champagne complimented Homaro nicely.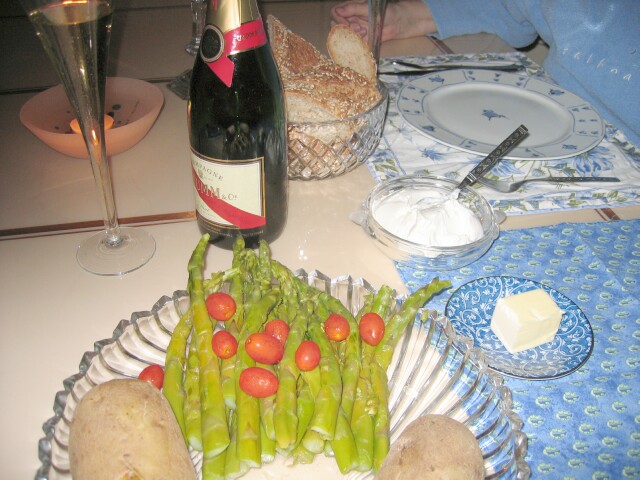 Here's a picture of one of Homaro's claws. That's a full size, 750ml, bottle of champagne in the background.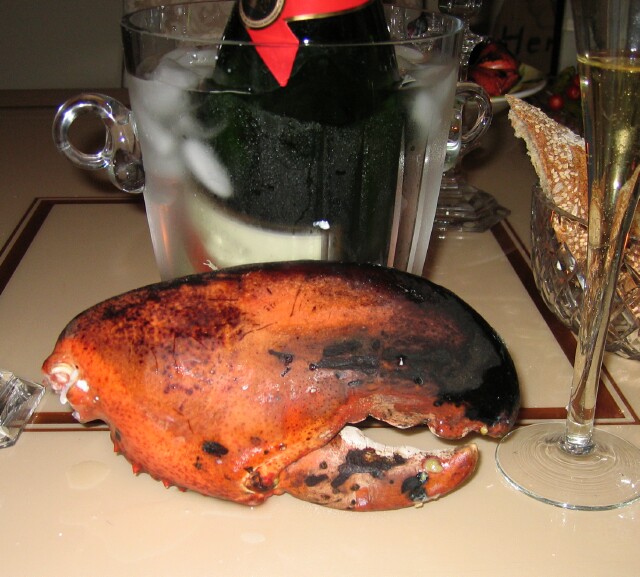 I bought dessert at Vanille. Quite good, but serious overkill by the time we were done with Homaro.
Thank you Homaro Homard for making our V-day, not only special, but delicious.
Enjoy,
Gary
Vanille Patisserie
2229 N. Clybourn
Chicago, IL 60614
773-868-4574
Dirk's Fish Market
2070 N Clybourn Ave
Chicago, IL. 60614
773-404-3475