LTHForum,
Though Doggy's has
scant mention
on LTHForum the Reader has been generous with praise including Mike Sula (m'th'su) picking Doggy's as
Best Soul Food
2008 and inclusion in Rob Lopata (Pigmon) and Peter Engler (ReneG) piece on
Subterranean Soul
, a look at five under the radar Soul Food restaurants. With strong recommendations from from three gents for which I have high regard I figured it was high time to git along little Doggy.
Having the pleasure of the very tall and ever so talented
Crrush's
company for lunch we settled in, taking a moment to admire the wall of racing trophies and photos of local preachers. The vibe in Doggy's is friendly, easy going, old school.
Doggy's S.S. Soul Eatery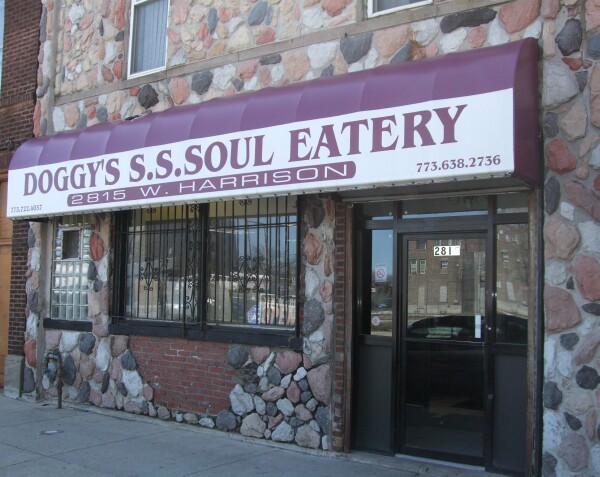 Leaning toward Smothered Pork Chops, I decided on Catfish Fillets with stuffing and greens, two sides, two cornbread muffins and bread pudding are included with dinners, and Colleen, ever the Southern Gal, went Fried Chicken.
Fried Chicken took 25-minutes, good news as that meant it was made fresh, but we were not without sustenance for long as the the pleasant efficient waitress, who also may have been the fry cook, staged our meal with the skill of an expediter at Charlie Trotter
While Corn Bread Muffins came with our meal, we asked about biscuits and soon had four nicely layered crisp topped biscuits with just the merest hint of sweet. Very tasty, bet they'd be terrific drowned under a lake of peppery sausage gravy.
Biscuits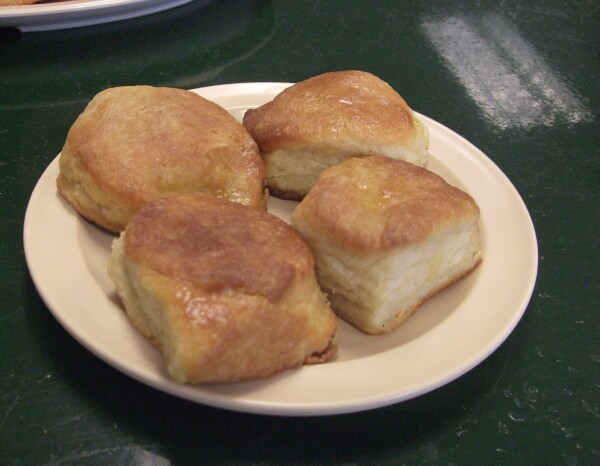 Catfish came first, we were asked if we wanted the dishes together or catfish first as it took less time to cook. We opted for the staggered approach and shared. Two generous Catfish fillets, crisp, moist, mere hint of catfish funk, just enough to let you know you weren't eating tilapia, bounced into my list of Top Ten Catfish I have Known, and the stuffing and gravy really hit the spot. Scattered celery giving stuffing texture, near perfect gravy, obviously house made, without a hint of Maggi or flavor base, making me wish I'd gone for Smothered Pork Chops.
Catfish Fillets with Stuffing and Gravy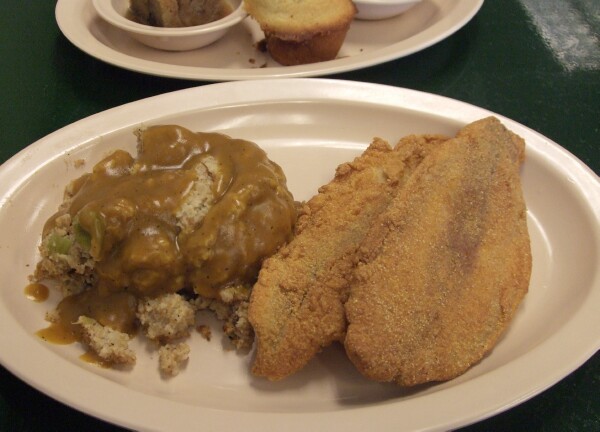 Bread Pudding, Greens, Corn Muffins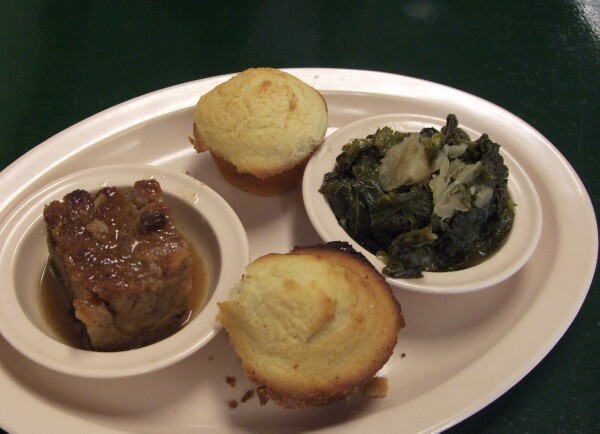 Fried Chicken and I have a long standing love affair and I went head over heels for Doggy's. Light floury coating, breaking glass crisp, greaseless, chicken flesh bursting with juice, Doggy's hit a fried chicken Home Run. I liked the Mac and Cheese, nice consistency, a little sticky without being dense, even though I prefer baked style mac and cheese I enjoyed Doggy's version.
Fried Chicken, Mac and Cheese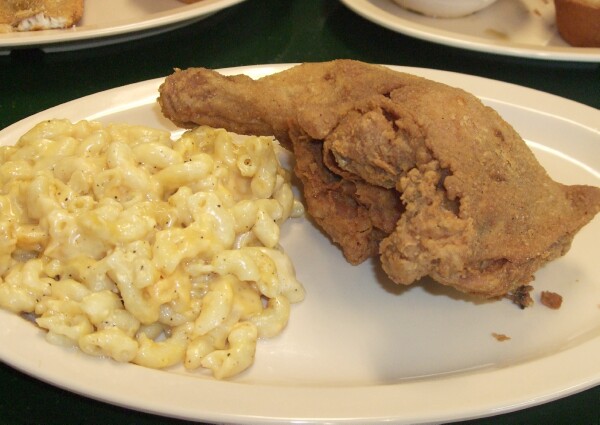 I'm looking forward to a return visit to try some of the smothered dishes, we were told Smothered Rabbit was still in Daily Special rotation, and Chicken and Dumplings calls. Though the $6 Bologna and Salami Breakfast has allure.
Doggy's S.S. Soul Eatery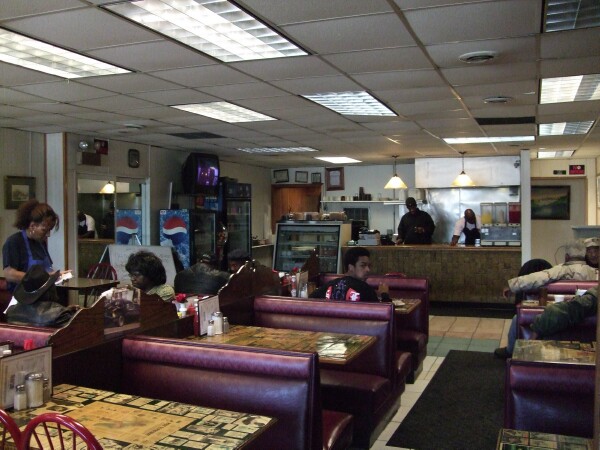 Enjoy,
Gary
Doggy's S.S. Soul Eatery
2815 W Harrison
Chicago, IL 60612
773-722-4037
Monday-Saturday 7 a.m.-9 p.m.
Sunday 7 a.m.-7 p.m.