LTH,
First of all, the company was grand, I even had the pleasure of meeting two new, to me, LTHers. The food, which is why it's been difficult to write something, was ok, not bad, not stellar, just ok, firmly down the middle, nothing to get excited about. (Sorry Cito)
The decor, on the other hand, Versailles on acid!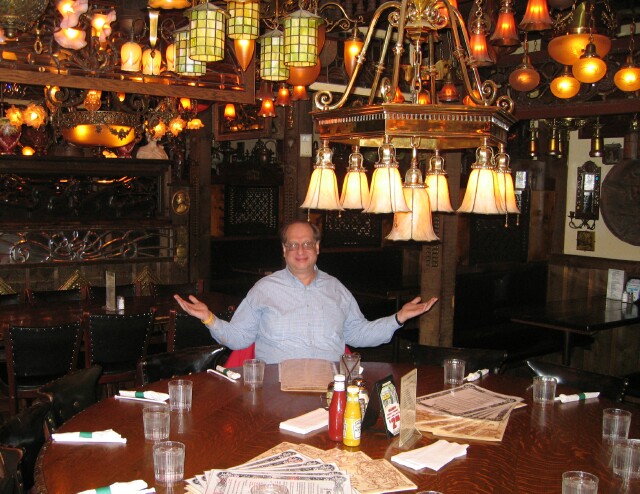 Far as the burgers go, maybe it was partially my fault as I did not specify med-rare and they came med-well and a little dry. But, even still, not bad, nothing to complain about, but nothing to motivate anyone to type paragraphs of praise on LTHForum either.
Gulliver's makes a good looking burger.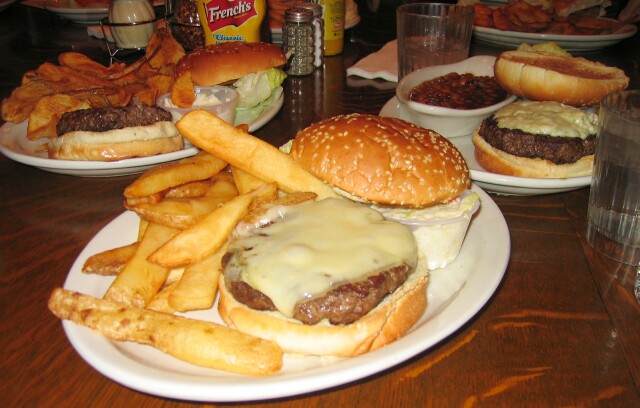 Far as pizza goes, I enjoyed Gulliver's Pan Pizza a bit more than most, though I, as I don't have the finicky, ummmm, I mean refined, taste of a true pizza aficionado such as Seth Z, like a wide range of pizza, thick to thin and all points in-between.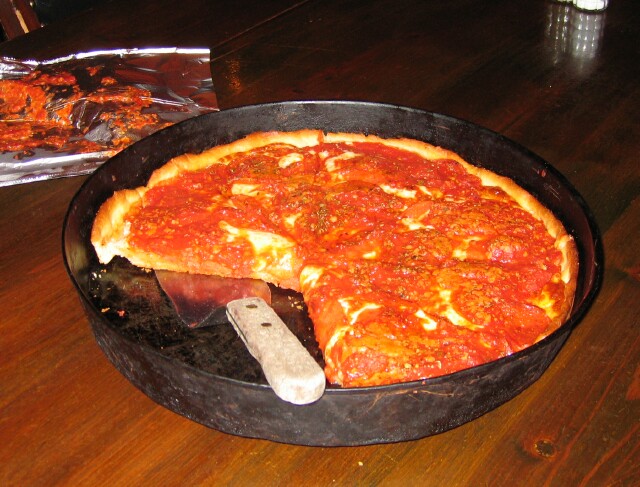 Gulliver's pan pizza reminded me, crust texture/taste wise, of Lou Malnati's, I'm a fan of Lou Malnati's in Lincolnwood's thin crust.
Gulliver's anchovy/spicy sausage/onion pizza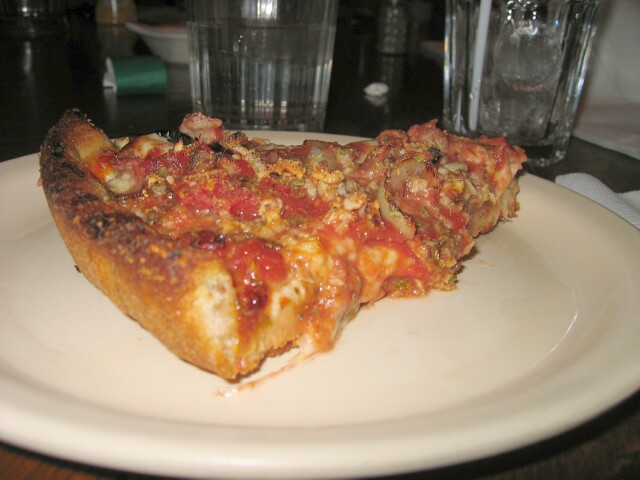 Catherine, aka the more attractive half of The French Couple, had a daily special of talipa, which she said might have been good if not for an overabundance of salt.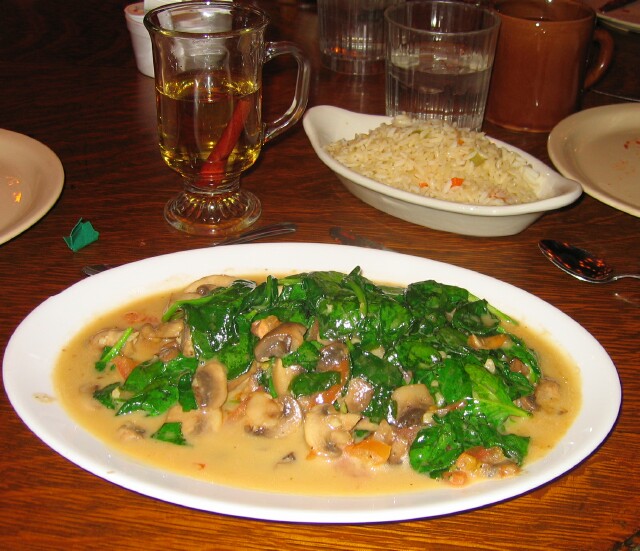 Service was good, A for effort, if not execution, Gullivers even had a large, comfortable round table that accommodated our whole group.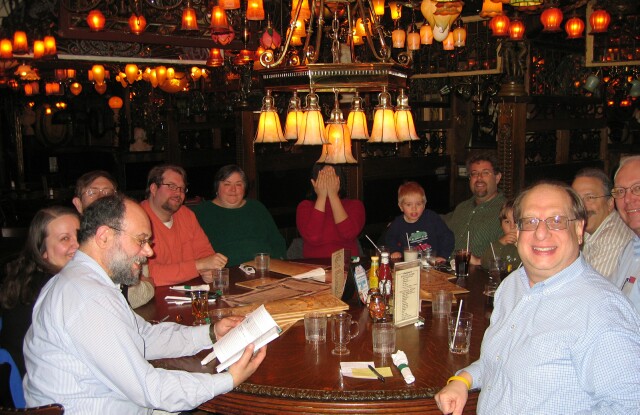 Humorous tales were told,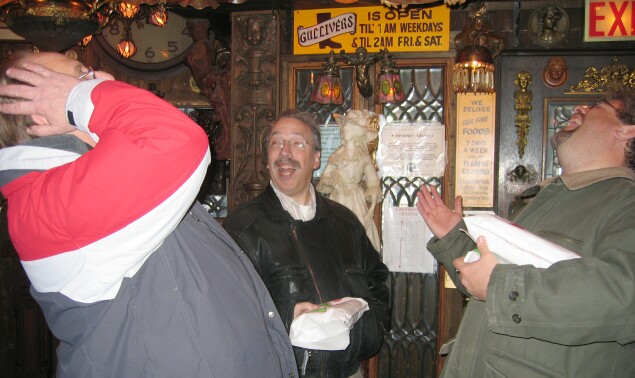 but the day was ever so slightly marred by one of Gulliver's entryway lions attacking Myles G.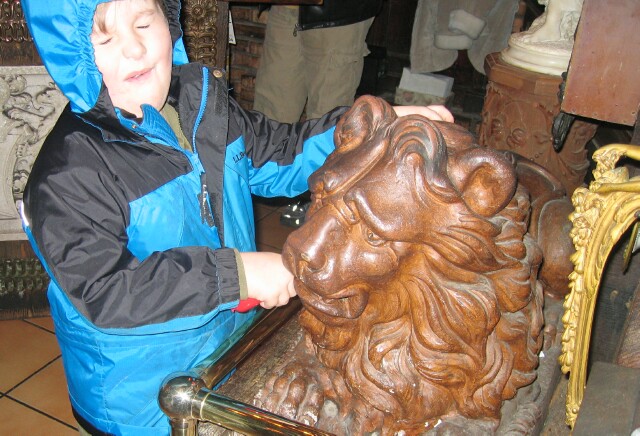 My overall recommendation is 'you can do a lot worse' and the bar looked like a nice place to have a drink. Oh, and the decor, they said it was the largest collection of Antiques in North America, a restaurant in a museum if you will. Sounds like a wee bit of hyperbole to me, but, either way, Gulliver's interior should be, along with Pueblito Viejo, the Columbian restaurant on Lincoln Ave with plastic plants and trees growing out of every available space, a must-do on everyone's 'interesting' decor list.
Enjoy,
Gary
Gullivers Pizzeria & Restaurant
2727 W Howard St
Chicago, IL 60645
773-338-2166
Pueblito Viejo
5429 N Lincoln
Chicago, IL