LTH,
Kimchee chigae has been fermenting in my brain ever since viaChgo posted a
recipe
to Hammond's fizzy kimchee thread. Wednesday, before lunch at Kappy's, I stopped at Chicago Food Corp for the ingredients.
Chicago Food Corp gets mentioned on LTHForum quite often, for those who may not know it's a full service Korean grocery with everything from a Sneeze-Proof Panchan bar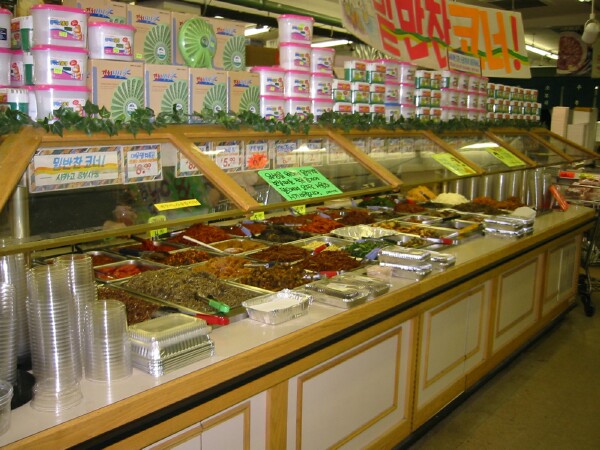 to full service produce, meat, seafood, dry goods, cooking equipment, even a small lunch counter.
I went with viaChgo's basic recipe, simmer kimchee with fresh pork belly, and added tofu, green onion, soy bean sprouts and green Korean hot peppers. Peppers were added at the start with the kimchee and pork belly, tofu after about 40-minutes, green onion and soy bean sprouts at end of cooking.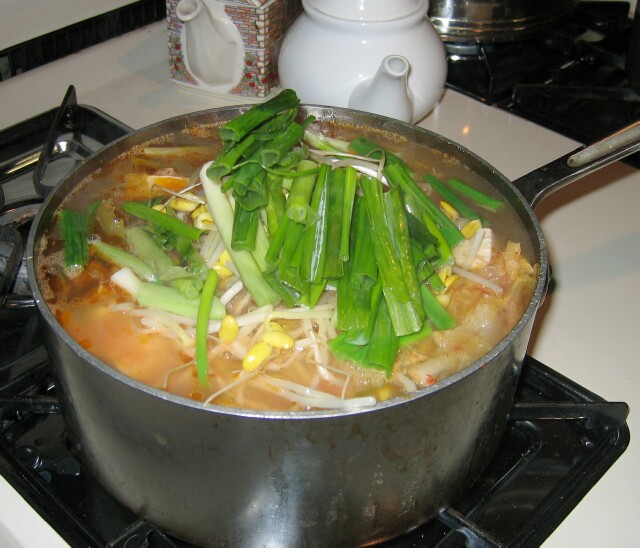 My wife and I ate the very delicious soup, thanks viaChgo, with rice and a few panchan I purchased from Chicago Food Corp, dried anchovy, squid and soybeans.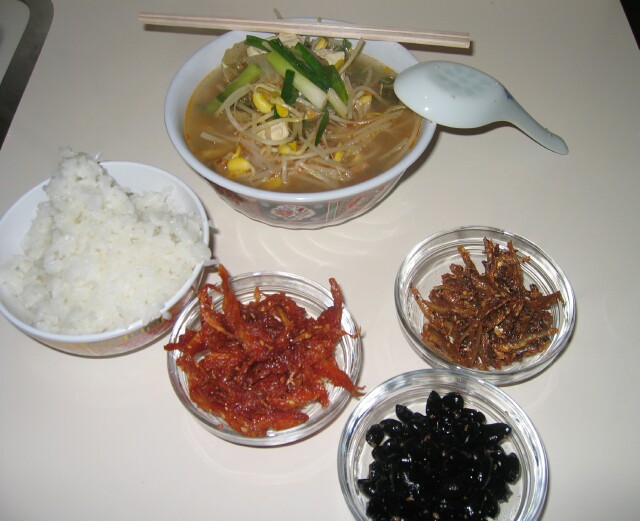 Rice was made in my 15-year-old, still works perfectly, 2-button, non-fuzzy logic Hitachi rice cooker.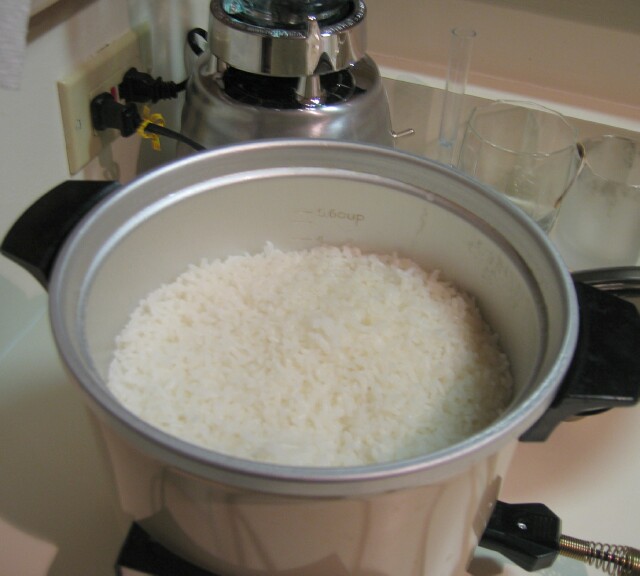 As I am a firm believer in Nothing says Excess like Excess I also made Fried Pork-Wrapped Garlic from this months Saveur, March '05. Really quite simple, wrap lightly steamed garlic cloves in thinly sliced fresh pork belly that's been dusted with flour, little s/p in the flour.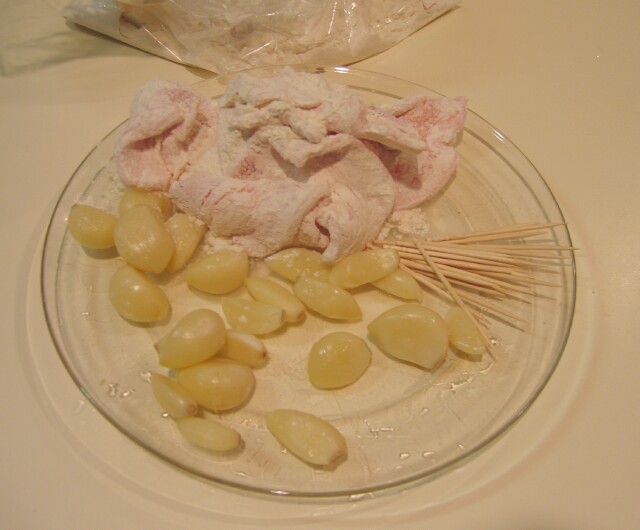 Deep-fry, drain, lightly salt and pepper, eat.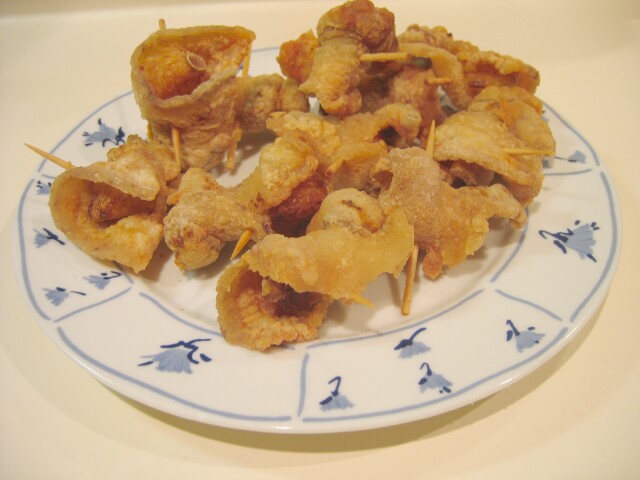 I was sorely tempted to make Bacon Tempura from the same issue of Saveur, but, in a burst of moderation, decided to live to cook another day.
All in all a delicious, and inexpensive, meal. Thanks viaChgo.
Enjoy,
Gary
Chicago Food Corp
3333 N Kimball Ave
Chicago, IL
773-478-5566