LTH,
Janet C arranged dinner at Rinconcito with a goal worthy of any and all LTHer, duplicate her favorite sauce. I'm not sure how much closer Janet is to completion of her quest, but it provided an excellent excuse, not that we need one, to gather at the table.
In addition to Janet there was myself, my lovely wife Ellen, Giovanna, who was celebrating her B-Day, the always engaging Cathy2, Lydia M, who writes
Savoring Chicago
, Maria Kijac, a South American cookbook author of some note, and JimInLoganSquare, LTHForum's resident environmental attorney, man of many talents and a true aristocrat.
The sauce, how about the sauce? The consensus was, while
my version of Rinconcito's recipe
is close, it's not exact. Maria suggested Rinconcito roasts their peppers first, my version steams, and uses serrano in addition to jalapeno. Maria also suggested a wee bit of cumin, oregano and, possibly, cream cheese instead of feta.
Frankly, I like my version better than Rinconcito's, heat comes from one or two habaneros added and the feta seems to add tang, while smoothing out the sauce. But that was not the goal, at least Janet's goal, so back to the drawing board. I should also add that, even though Maria is utterly charming, asked incisive pointed questions in Spanish to the waitstaff, they did not part with any secrets. Oh well.
Our dinner was quite good, with beef heart being a standout.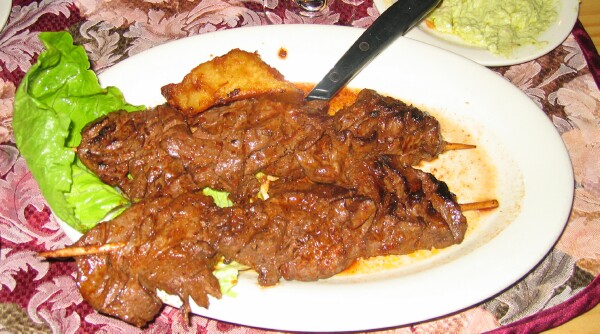 Ellen enjoyed her paella, as did I, it was a large portion.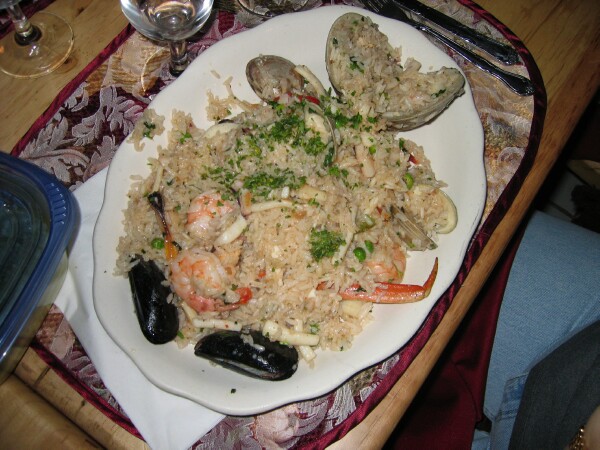 Two tamales were split as an appetizer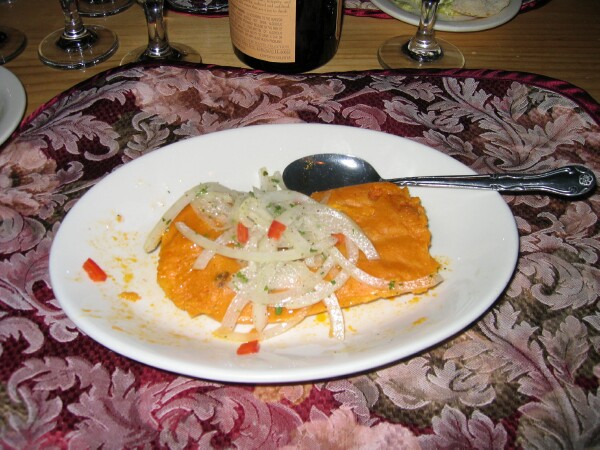 Along with the potato croquet w/cream cheese.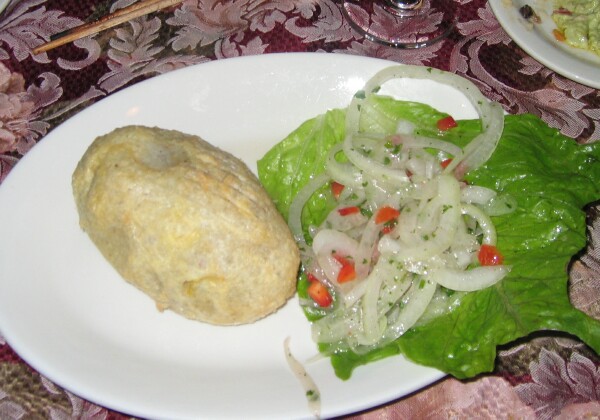 We had a number of different dishes, all were quite good, though Rinconcito does seem to, at least to my taste, go a little heavy on the sauce. A perfect example was my duck dish, which I liked, but thought he sauce mixed in with the rice detracted from the overall dish.
(Yes, I know, not a very good picture.)
Ellen and I capped off a very enjoyable evening at The Chocolate Shoppe, Pictures
Here
and
Here
.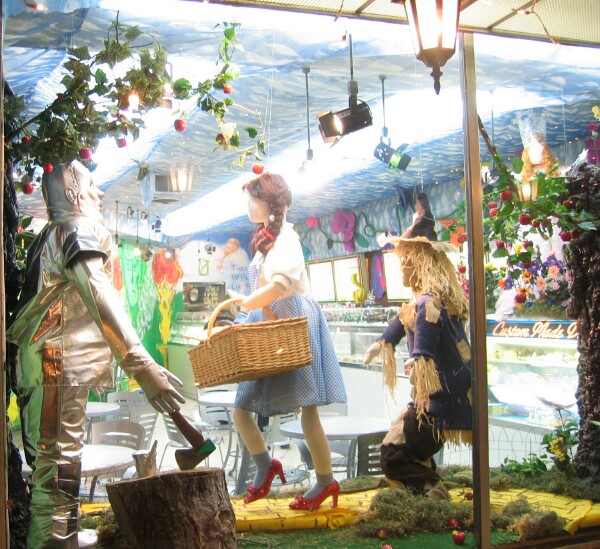 Thanks for arranging Rinconcito Janet, hope you achieve Peruvian sauce perfection.
Enjoy,
Gary
Rinconcito Sudamericano
1954 W. Armitage Ave
Chicago, IL
773-489-3126