sazerac wrote:We were at TAC on Saturday afternoon specifically to try this dish*, but were told that it wasn't available since it was a new item and they were working on (the logistics of) the ingredients.
Sazerac,
Met Mike G at TAC for lunch yesterday, Khao sawy was available and well worth you going back to TAC for another try. Interesting contrasts, both flavor and texture wise. I particularly enjoyed the complex curry sauce.
Roti Kaeng Karii Neua, which I was looking forward to trying, was unavailable, but we managed.
Actually, we barely managed as TAC has such a number of interesting, well prepared, dishes it's sometimes difficult to winnow down to a reasonable number of dishes for amount of people present. Fortunately, both company and order wise, we ran into Kman at which point our friendly, efficient and, if I may say so, quite attractive, waitress seemed relieved.
In addition to Khao sawy I revisited a few TAC favorites including Crisp fried Fish Maw with shrimp and cashews.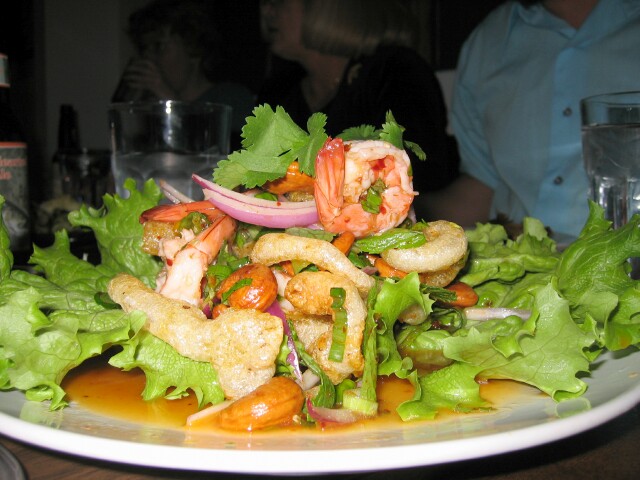 TAC outstanding rendition of Thai Fried Chicken.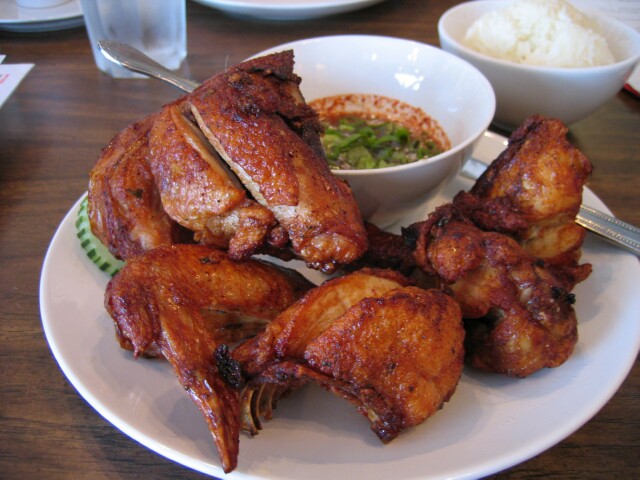 Somtam Thai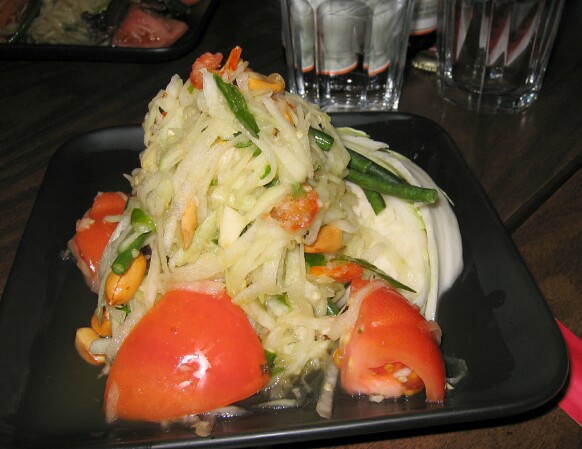 Pork neck laap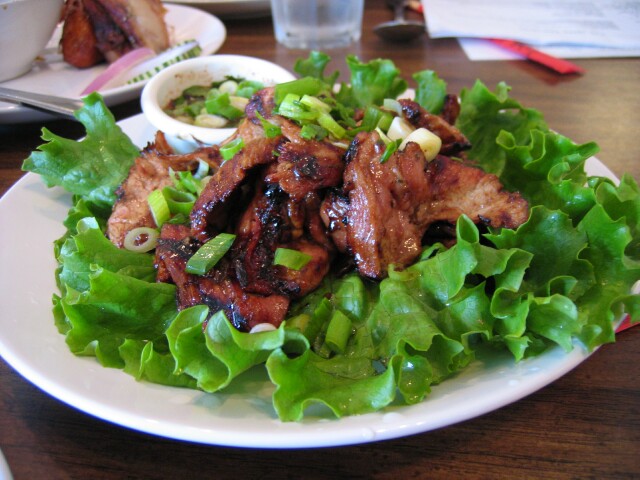 Wild Boar Pad Ped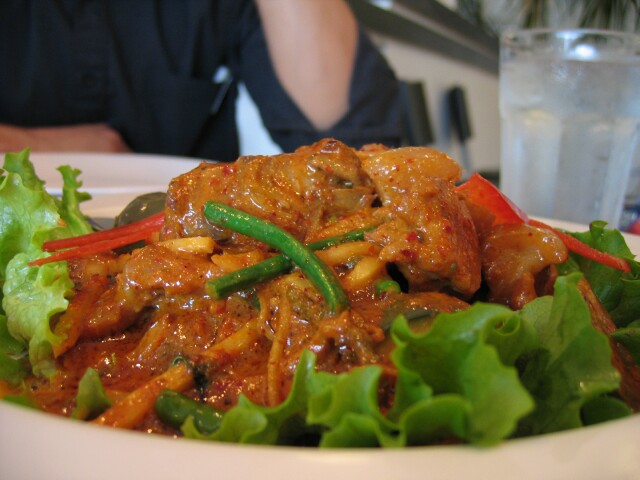 We were told TAC had a very busy weekend and Roti Kaeng Karii Neua would be available again later in the week. I plan on going back for Roti Kaeng Karii Neua, especially given the fact Erik's curry powder is still in use.
Enjoy,
Gary