LTH,
Mike Sula blogged about
Taco Chino's
kimchi tacos, sounded tasty so off I went.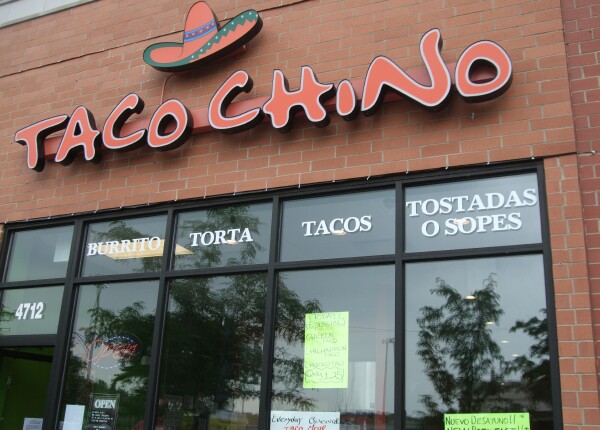 Seems to be my week for multicultural Korean, kimchi burger at
bobNGrill
and today's kimchi taco.
Years of fad fusion disappointment have tempered expectations so I was pleasantly surprised to find I liked both the Kimchi Taco and Taco Koreano, soy sauce marinated beef with a hit of Korean red pepper. Tacos are garnished with onion and cilantro accompanied by squeeze bottles of salsa verde and punchy habanero salsa.
Kimchee Taco, Taco Koreano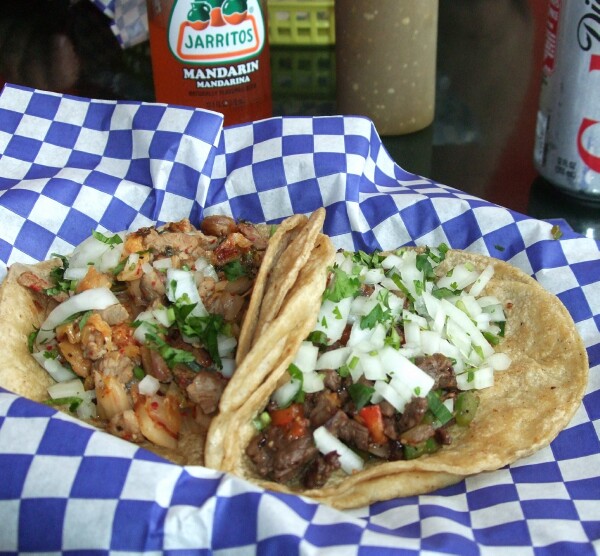 We chatted with owner Steve Lee, a contractor who got the idea of opening a taco stand after being disappointed in spice level and general decor of the taco stands he went for lunch with his employees, he specifically mentioned bathrooms. While I did not check out the bathroom, the restaurant is spacious, spotless with a mildly 'franchise' feel, though there is only one Taco Chino at present.
Cynthia (cashier), Steve Lee (Owner)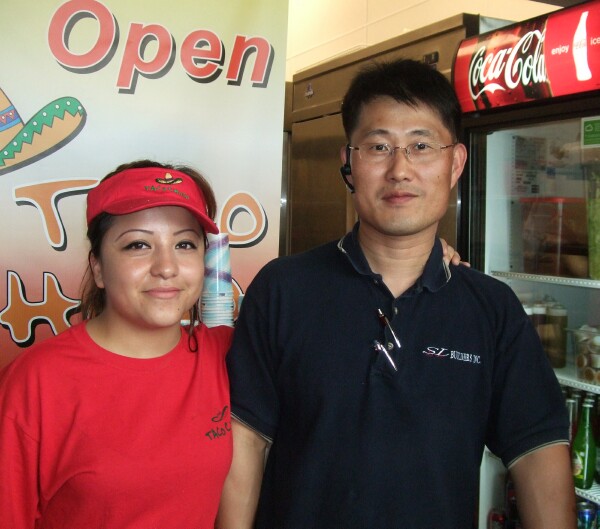 We started chatting about our love of hot food, Steve mentioned he could amp up the spice level of his wings, "bring it on, a handshake if you can make me cry" While Taco Chino's hot (hot/hot) were not as searingly volcanic as the time I challenged
Great Sea
, they were plenty damn hot, just a notch below my overall tolerance.
Extra Hot Wings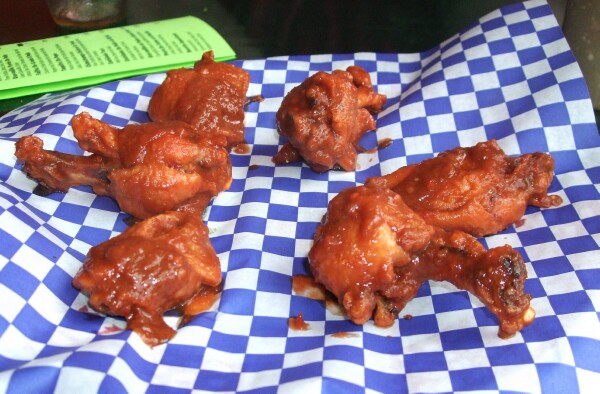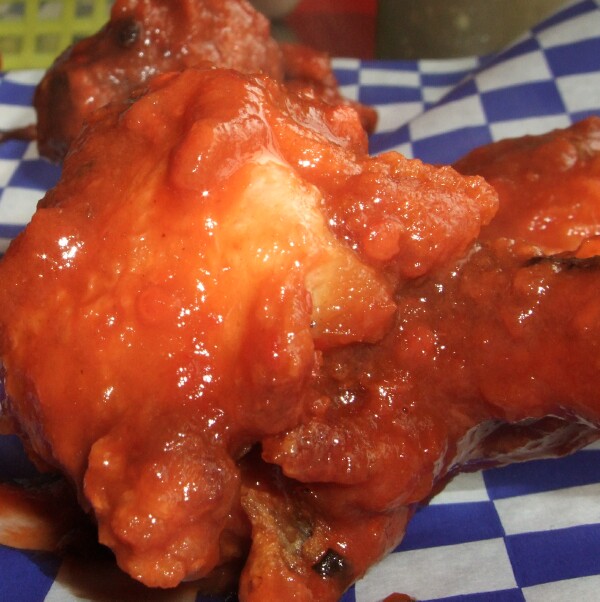 Unless one is looking for straight up hot spice for hot spice sake I would not suggest the extra hot wings at Taco Chino, the blast of heat obviated flavor in what I am sure, normally, is a tasty balanced product. I'd also venture unless one chatted up owner Steve Lee they would not get the same full-on heat level.
Korean/Mexican may be the draw, but I am guessing there is a cook in the background who knows his way around a comal, there are a number of combo plates, soups, chilaquiles, tripe, chorizo, tongue tacos, tortas and weekend specials.
There is a window sign noting Bizarre Foods filmed at Taco Chino, Sula and Andrew Zimmern stopped for kimchi tacos.
Nice find Mr. Sula, Taco Chino, count me a fan.
Enjoy,
Gary
Taco Chino
4712 N Kimball
Chicago, IL 60625
773-866-1530