Mhays wrote:Late-night pie is important - isn't there pie in Nighthawks? I can't tell from the online photos, but I've always mentally inserted it into the painting. If not, Hopper was just plain not thinking.
There is no pie in
Nighthawks
, which is why it's such a desolate image.
That said, food-related details of famous paintings--imagined or actual--is one of my favorite topics. The detail I most love to talk about actually exists, but people are sometimes skeptical when they hear from me about it because of my...zeal.
It's a detail on the right edge of one of my most beloved paintings in a US collection. Pieter Bruegel's
The Harvesters
(1565) at the Metropolitan Museum of Art is part of the artist's famous series of monumental landscapes showing different seasons of the year. Illustrated on this panel is a hillside field with peasants at different stages of harvesting wheat.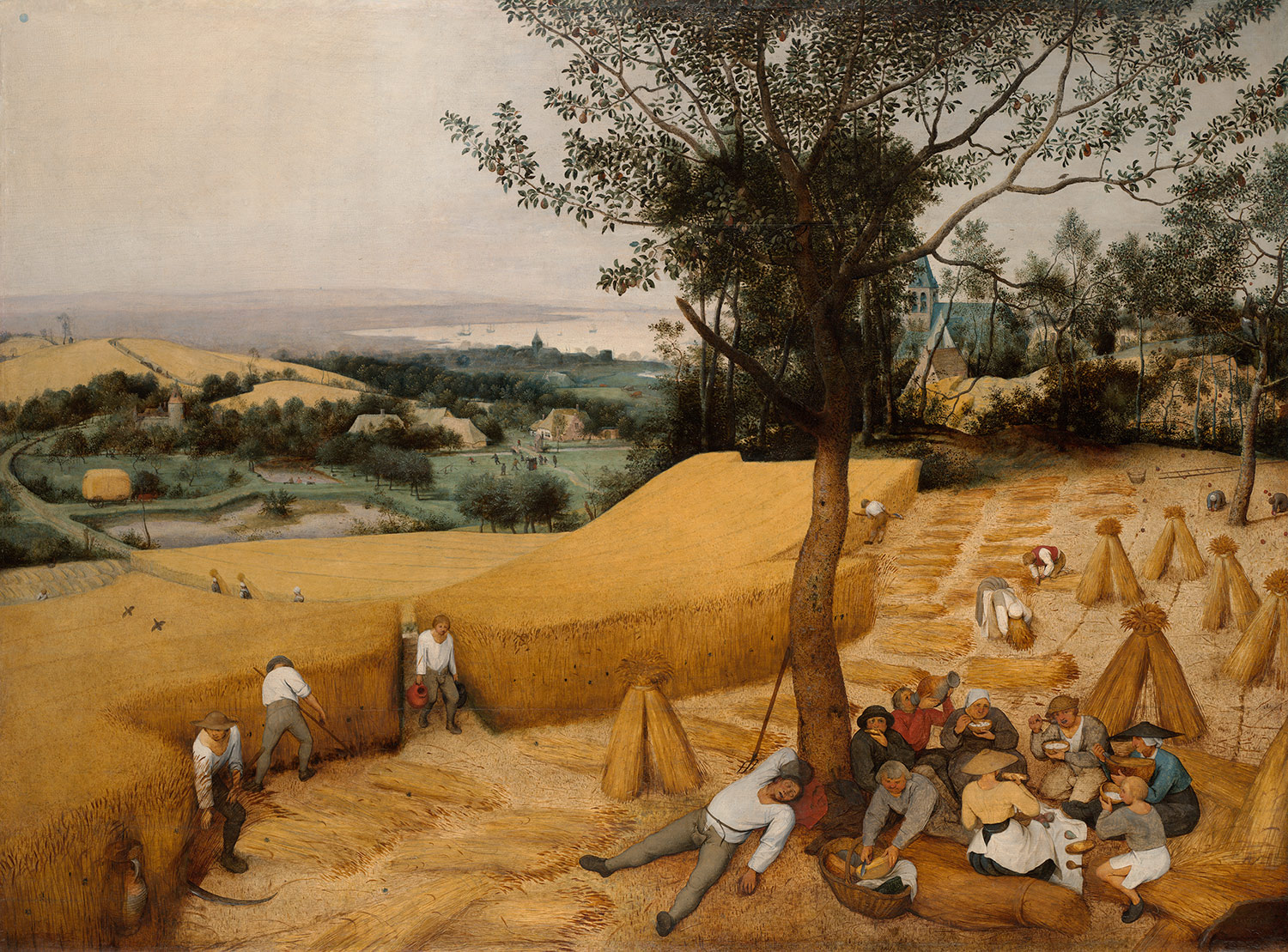 In the right background of the painting, a few women appear hunched over, picking up what seem to be gigantic apples. There is one woman at the right-most edge of the panel, who appears in profile, at the deepest point of her forward bend, with both hands on an apple. She, I believe, is one of the most absurdly dejected figures in the history of art largely because of the characteristic squatness and anonymity of Bruegel's figures and the scale of the fruit to which she seems almost enslaved. When I've had a bad day and feel utterly defeated, I want to say that I feel how this woman appears in Bruegel's work. I have yet to come across a reproduction of
The Harvesters
that includes this woman. Even the Met's own reproductions, online and in print, include her fellow apple-pickers but not her. Visit her If you're ever at the museum. She'll make you feel better about your life.
<end of tangent>