John's Roast Pork, a Philadelphia must-stop.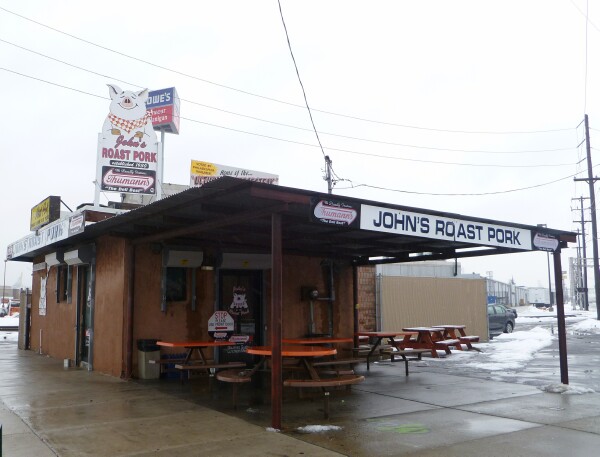 Though a recipient of a James Beard American Classics award in 2006 John's Roast Pork is off the radar of most tourists, and a surprising number of locals for that matter.
Out of the way location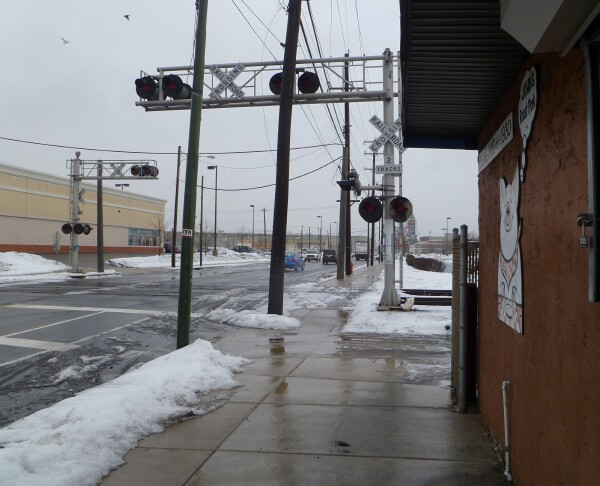 Modest interior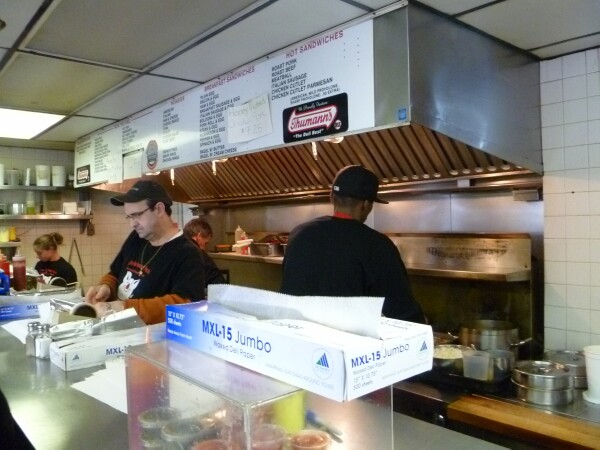 John's roast pork w/spinach and provolone, one of the top sandwiches of my sandwich eating life.
Roast pork w/spinach and provolone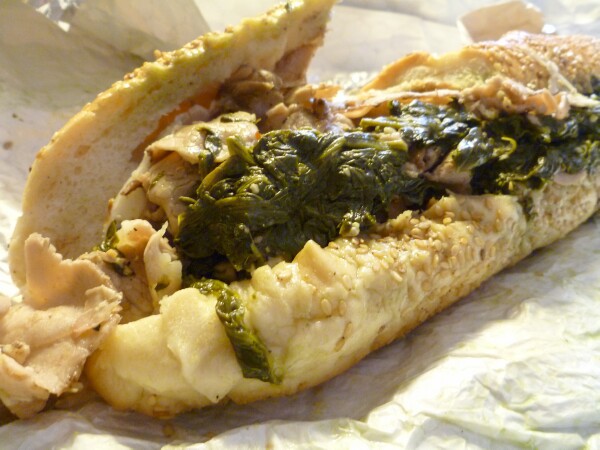 In speaking with a food obsessed local I got an essential John's Roast Pork tip, always order a large, they use different bread for the small sandwiches, and the crisp sesame seed studded rolls are key.
John's was on
Bizarre Foods
, Pennsylvania January 25th. Having recently been to Philly I found the episode particularly interesting, and Andrew Zimmern did a really nice job at John's. Weirdly, I had just been to four of the places featured on the episode, Downtown Cheese in the Reading Market, a spectacular cheese shop, Di Bruno Bros. in the Italian market, fantastic Italian market, even better cheese shop, John's Roast Pork and
George's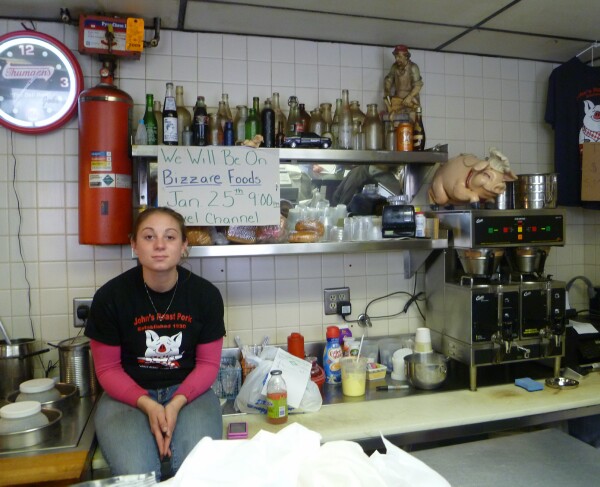 Downtown Cheese, Reading Market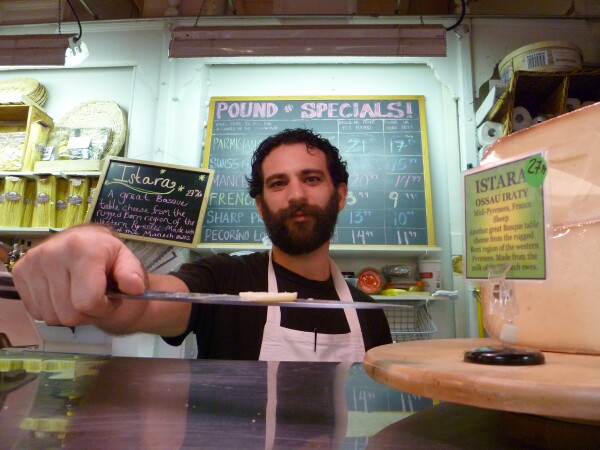 George's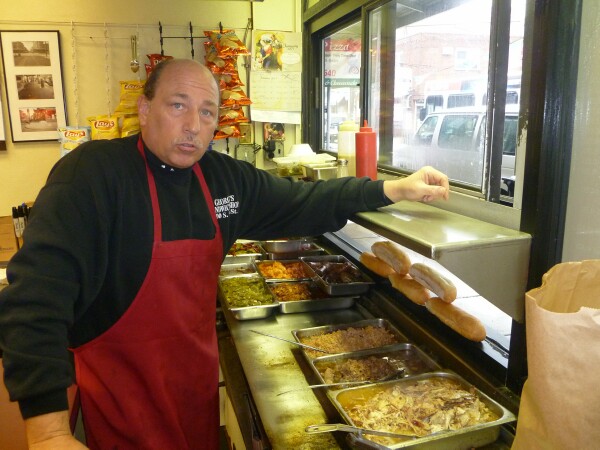 Di Bruno Bros.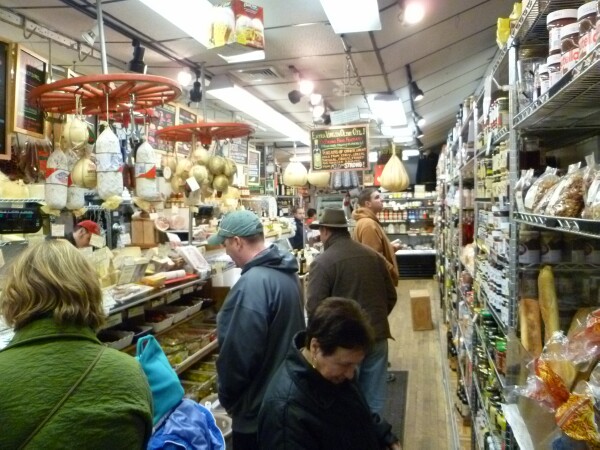 Enjoy,
Gary