mebenka is in burbank and serves lithuanian/polish food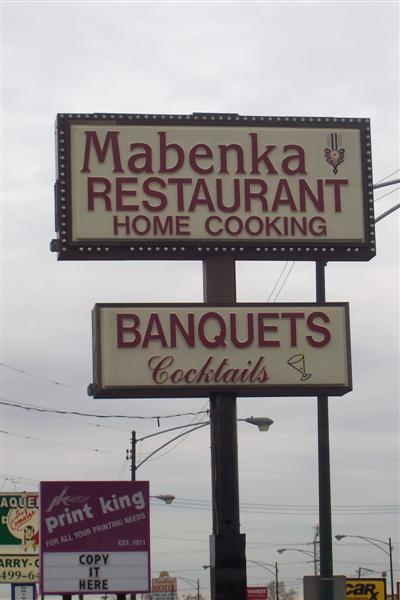 located at 79th and cicero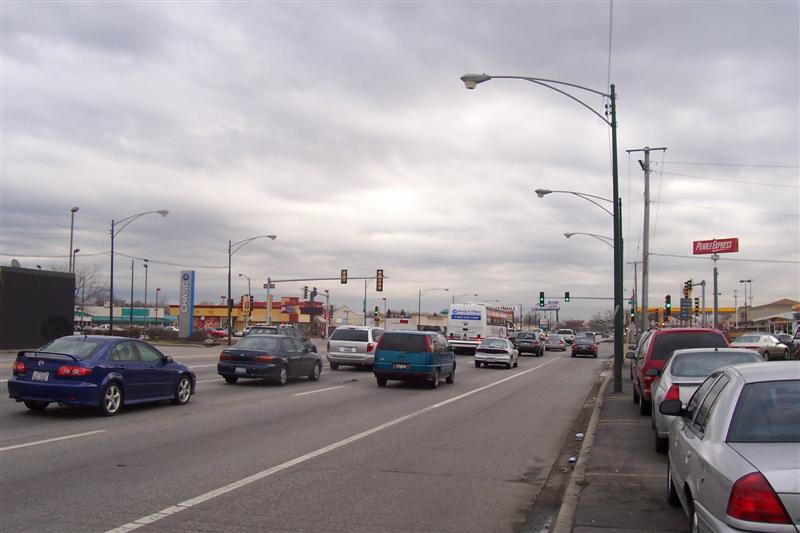 today marked the 4th time ive been lucky enough to experience the fine products of this establishment
describing the food as 'hearty' is to put it lightly; i recommend coming here after a 48 hour bender or at least minimal hangover
or at least complete the meal by doing about 17 hours of roofing
all 4 times ive gone ive ordered the same thing
the friend of mine who introduced me to the place (a SW sider himself) recommended it and its hard to turn away
the expression 'closeminded to a fault' comes to me, but then i think of the 180 degrees between my meal choice and a 'fault' and realize teh cliche is faulty
this ladies and gents, is.........the lithuanian combo plate!
for $9.15 you will get all of the following
i am 6'4 and about 220 lbs and i have a borderline eating disorder (gluttony) and its hard for me to get this all down
the 1st time i went i was stricken with the worst hangover of 2006, and a top 5 hangover for my entire career
i picked at my food and ive vowed never to do that again
i clean plates and bowls with the efficency of a touchless car wash
well here we go
first course is soup
you have 4 choices i think, (all are listed in the menu i believe) but i always stick with the kaputska -- sourkraut
ive consumed many a barrel of the stuff in my lifetime due to some ethnic and proud eastern european (geman) grandparents/mother, and i can say this is the real deal
it is also served with a boiled potato, which somehow the mad geniuses of mebenka have figured out how to turn into gold
pure alchemy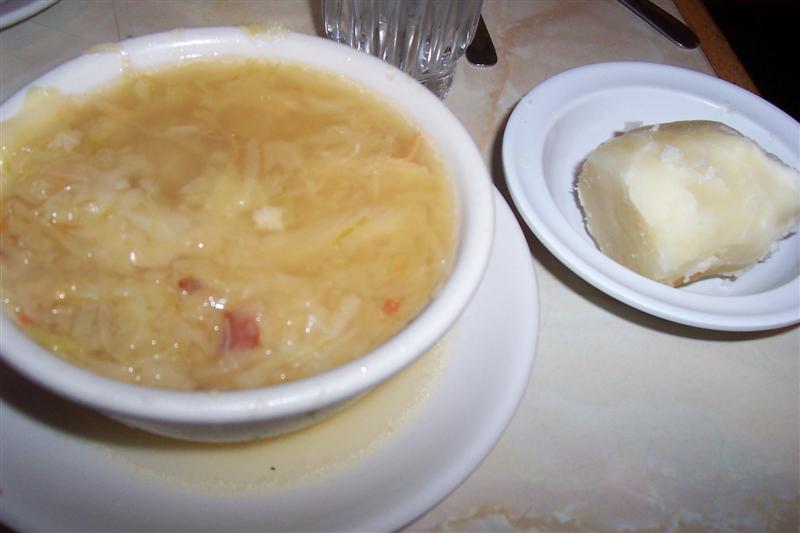 i have a great system where after you eat some soup, your spoon gets so hot (as the soups here are always served at just under 212 farenheit, seemingly) that it cuts thru the potato perfectly
my companions today both opted for the mushroom soup
which oddly contained elbow macaroni as well (one friend commented that it was truly al dente, tho for me softer noodle in that context would have sufficed)
while you mange that soup and potato i recommend no less then 3 slices of bread
left to right:
-raisin bread
-pumpernickle of indescribable proportions
-rye (my choice for the day)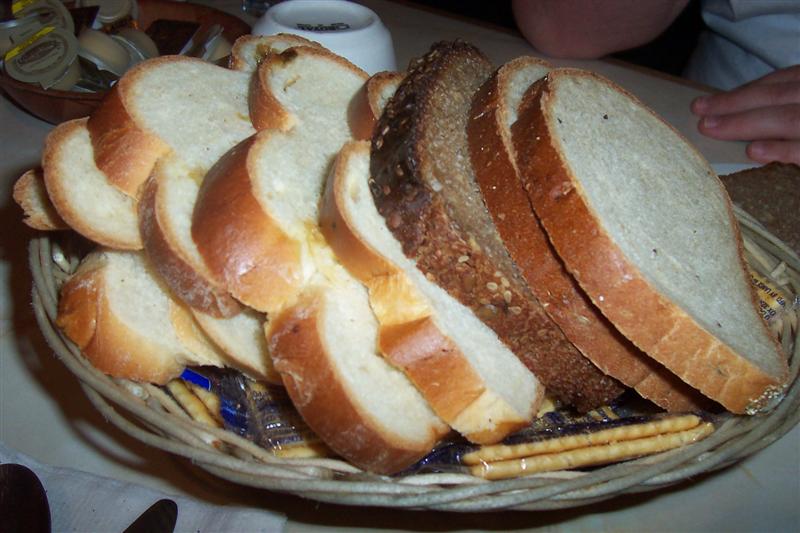 the rye makes a great appetizer before your soup arrives as well as an accompaniment
the dark stuff is stricly as a partner to the hot soup in my estimation
while the raisin breads sweetness and pillow soft texture is best suited after soup as you await your salad
they also provide margine, butter and whipped butter
cant beat those options
the salad is standard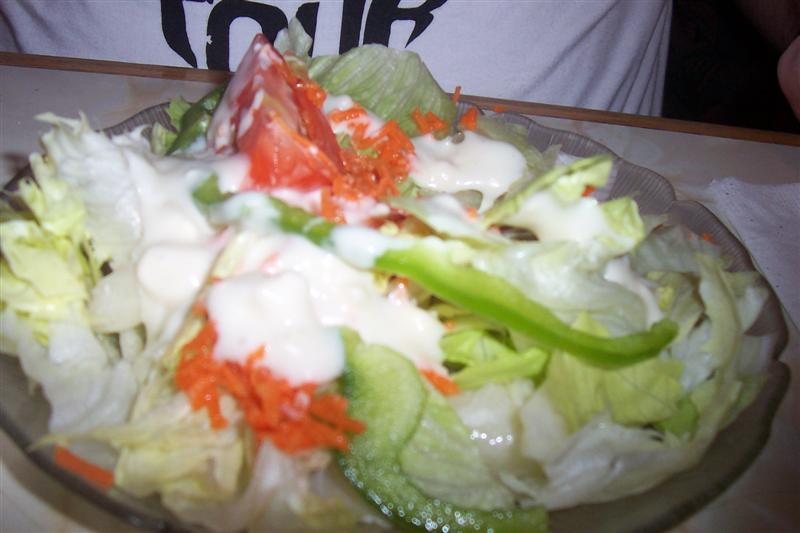 green pepper, tomato, cucumber (one thick slice with skin on, very nice) as well as some shaved carrot and iceberg lettuce
they let you dress teh salad and offer numerous dressings (i opted for ranch)
at this point with soup, salad, potato and numerous slices of bread laid waste its easy to misgauge your power meter
i was feeling strong today but i tried not to forget what was to come
the main event
and a daily meal of bruising roughhousing roofers thruout the eastern bloc
DINNER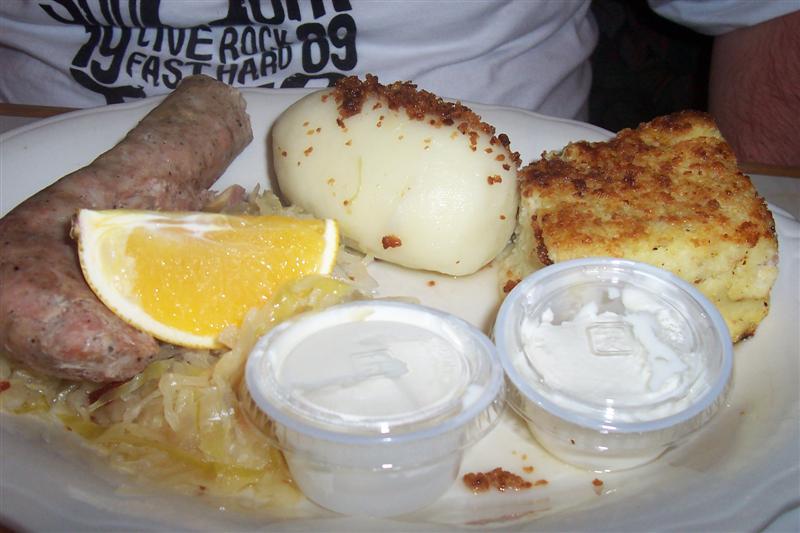 if youre bored, ask for additional sour cream. they will bring you a saucer with 4-5 extra containers
first on the left you have the lithuanian sausage
extremely tender and fork cuttable
truly a delicacy; it can only be called luscious
up above you have one of the densest foods on earth
possibly one of the densest substances in general
a meat stuffed dumpling
this is hard to get down with everything else in its midst, tho i made short work of it as well
next to that you have mebenkas staple
kugelis
ive had jewish kugela as well as this is certainly similiar
perfectly soft but with enough structure to stay together
and a pallette begging to be slathered with soured cream
and as if that wasnt all enough, you are provided with yet more saurkraut
this pic is of my buddy jim's plate, by the time i remembered i had to take pics i have devoured 1/2 my meal
his sausage was a mutant, it had part of another sausage fused into it!
wild stuff
to round it out dont forget dessert, included in your dinner
there are a few options but i always opt for the rice pudding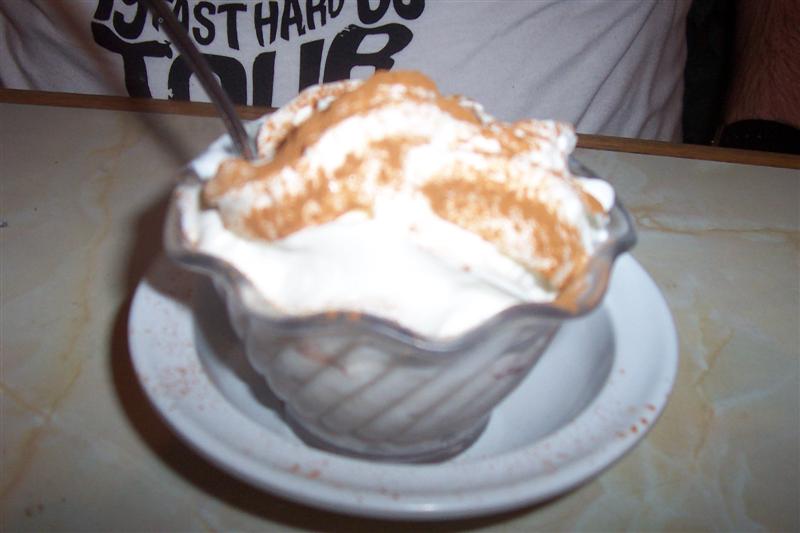 interesteingly enough i have recieved it both hot and cold
today it was cold (the majority of the time it is)
a great brother to a cup of joe before you drag yourself home and back to bed
my buddy simon ordered some cheese dumplings
he got about 10 half dollar size and aboug 3/4" thick
i tried one, alas it was divine
i took a pic but my camera somehow corrputed the file
he got some boiled beets as a side upon my request (he was going to forego any of his complimentary sides)
i enjoy pickled beets but havent had plain boiled beets very many times
as you might expect they are a bit blah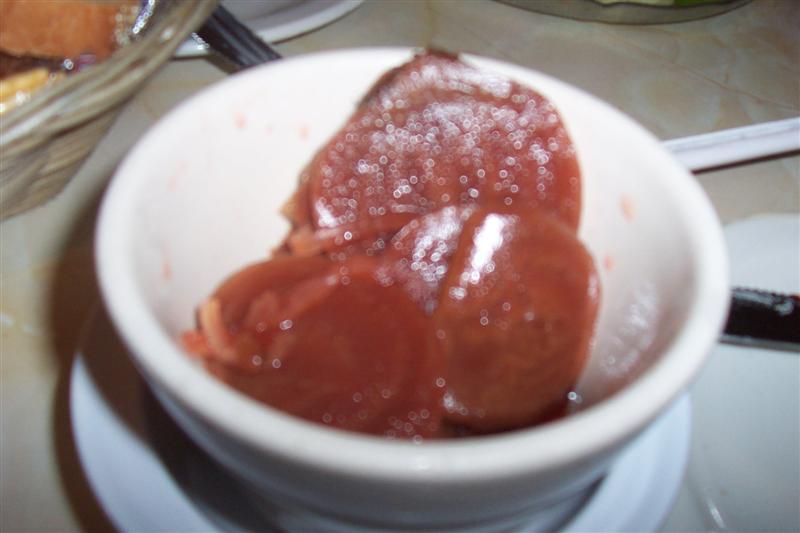 to close let me comment that i hope to hot wire this beast one day and crusie it around town
hell ill buy it and make it my daily driver