Gotta love the name. Word on the street(local bars) was that Sip-n-Snack in mendota had some real great tavern bird. Better than Rip's as it was less greasy. Tough talk out here where Rips typically reigns supreme in any discussion. Have to say i was intrigued. Located about 15 minutes NW of Rips, through Cherry, IL. you find SnS on Ogden Avenue(Route 34) or North 4250th Street as it is known out here.
Roadhouse: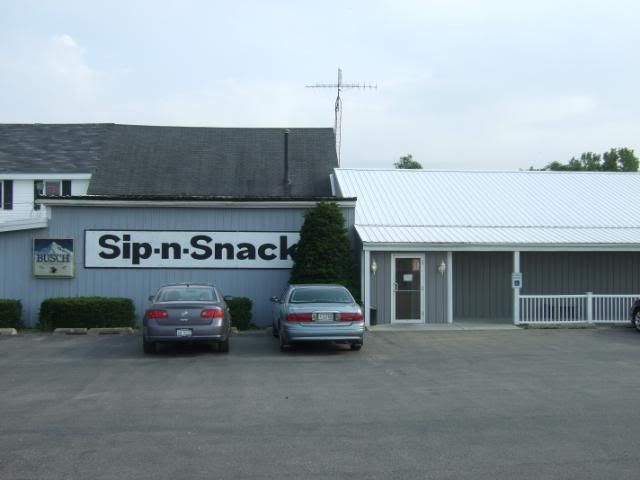 For those who have been out to Frank's Pizza in Silvas, IL. the interior is very similar. Small bar, and a counter to order and pick up your food. Menu board behind the register: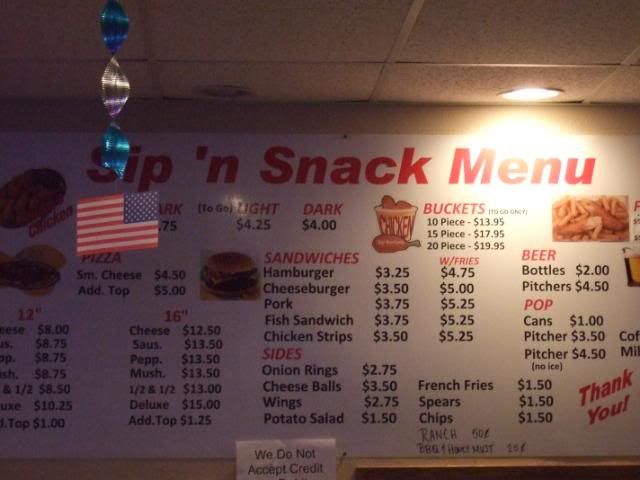 THe food, cheap and damn good. 1/4 light $4.25, tenderloin $3.75, wings $2.75. Cheap drinks as well. Was told tenderloin was pounded out inhouse, pretty solid version, but I am no expert or huge fan.
Stuggled weith solid pictures, weird lighting maybe from the beer signs, or the flatscreens that were tuned to the White Sox playing home run derby..
Fried chicken... a really, really solid version, I dont want to gush too much after one visit, but I really liked it. Really clean tasting, light batter, almost tempura like it was so airy and light. Meat inside was flavorfull and juicy.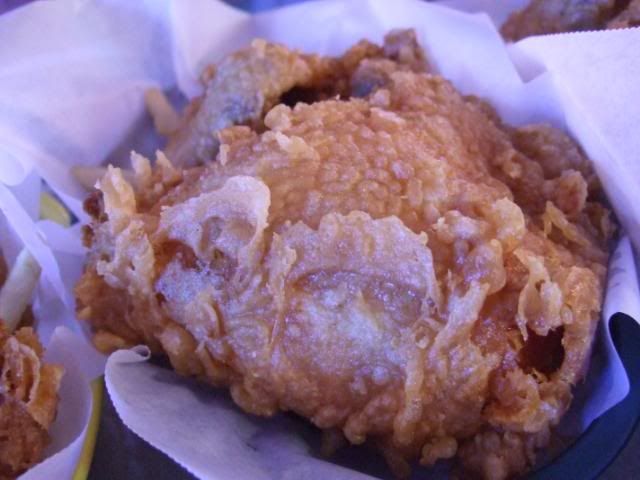 Tenderloin, a nice version, served with some sliced pickles. Not too thick, not too thin, and tender.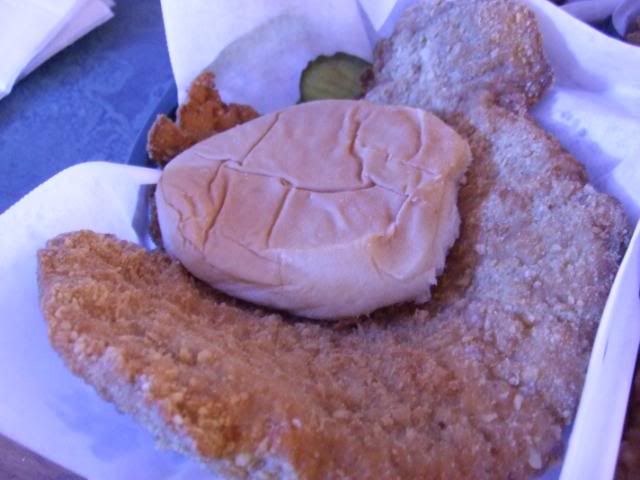 wings... 6 for $2.75....? right on, typically I dont like breaded or coated wings, but these worked.. maybe some corn meal in their coating? Not sure, but i liked em':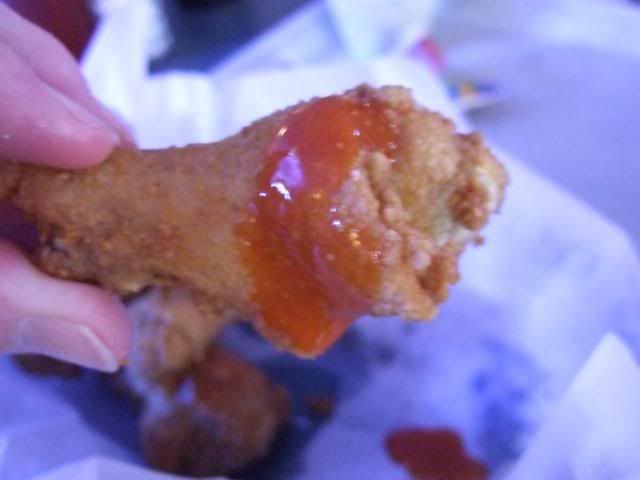 Thinkin we got a winner here...
Sip-n-Snack
10 North 4250th Road
Mendota, IL.
815-539-7525