Thankfully, my sulfur shelf (Laetiporus cincinnatus) came up off the roots of my oak tree on the side facing away from the sidewalk, so it didn't get kicked this year. Caught it relatively young.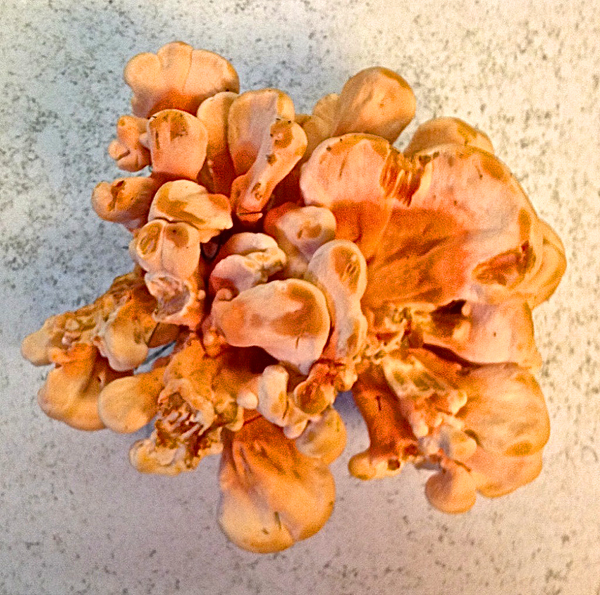 Sauteed in butter, prior to freezing: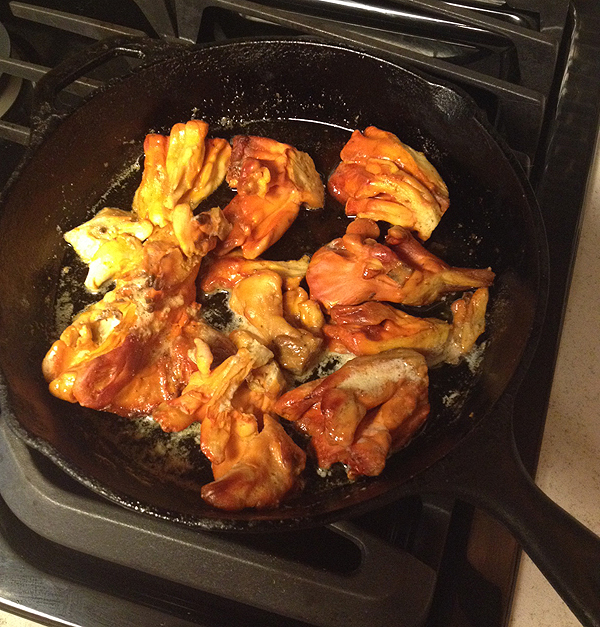 Now, I have to figure out something special to do with it.