LTH,
I've been on a bit of a cevapcici tear lately,
B & M Bakery
,
Fontana
,
Meisa
,
Balkan Restaurant
and, most recently, Ilidzanka.
Ilidzanka is a small store front Bosnian restaurant in an inauspicious Lawrence Ave strip mall, which I may never have spotted if I wasn't looking for Azur Meats, which is where Meisa buys cevapcici. My first impression of Ilidzanka was simply a gathering place for expats to drink coffee, smoke, converse and play the poker machine, which may all be true, but just one bite of cevapcici told me there was a lot more to Ilidzanka than meets the eye.
I started off with an eye opening Turkish Coffee, strong enough to wake the dead, sweetened by a small building block of sugar.
Ilidzanka Turkish Coffee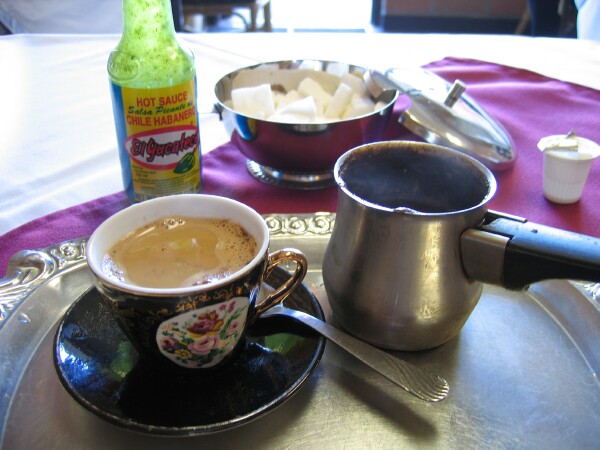 Illidzanka's cevapcici were terrific, easily among the best I've had, as was the Bosnian style pita (lepina). Both, as I'm guessing is most everything at Ilidzanka, are made in-house by the owners mother. The accompanying kajmak, also made in-house, was subtlety tart, and a perfect compliment to the juicy, rich cevapcici. Even the tomatoes, which are almost never anything but industrial dreck, were good.
Ilidzanka cevapcici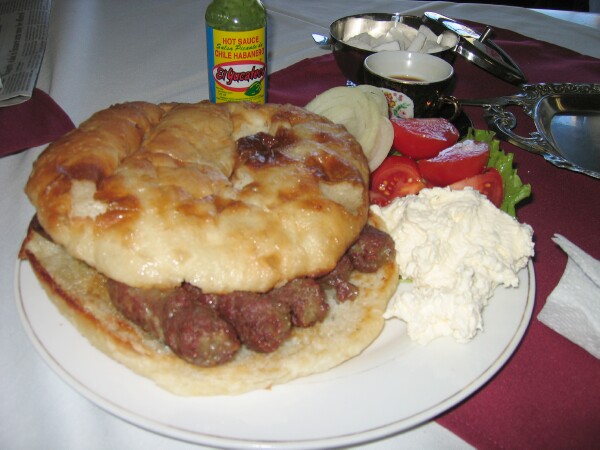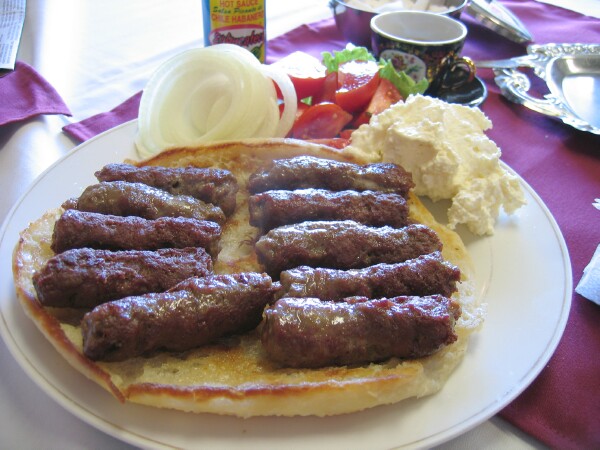 There's a specials board, most of which I have no idea what it is, aside from it's made in-house and is going to be very damn good.
Ilidzanka Specials Board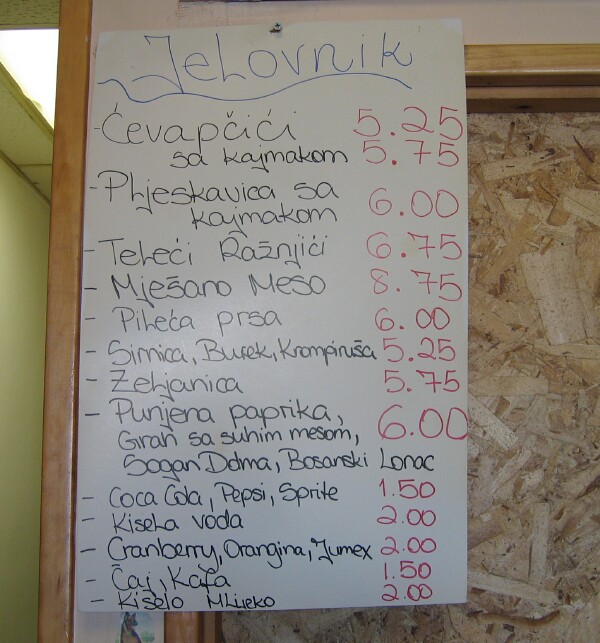 Lack of mutual language made it difficult to converse, but the mother and father of the owner, who was not present at that time, couldn't have been nicer. The cook/mother/grandmother was very proud of the fact her grandson was in the Navy and I could swear got a little misty eyed when she showed me his picture.
Ilidzanka's Cook and mother of owner.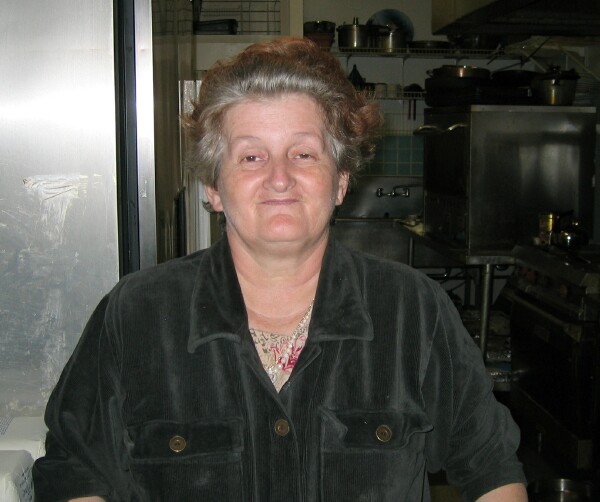 When I asked about buying cevapcici, kajmak and Bosnian pita to take home, she said "no problem", but only was able to sell me pita at that moment. She suggested in the future I call a day or two in advance. I bought two of her wonderful pita and went next door to Azur and bought raw (uncooked) cevapcici, which I
made for dinner
that evening. I did say I was on cevapcici tear, didn't I.
I really liked Ilidzanka, inexpensive, freshly made, flavorful food and the people who run the place are quite nice. The physical space is clean and they even have a small parking lot. I intend to go back soon.
Enjoy,
Gary
Ilidzanka
2547A W Lawrence
Chicago, IL 60625
773-275-2707
Azur Meats
2547 W Lawrence
Chicago, IL 60625
773-784-7350
Last edited by
G Wiv
on October 20th, 2005, 11:19 pm, edited 1 time in total.