I was asked how to get the kernels off an ear of corn. Instead of burying it in the Growing Season thread, I'll start a new post. Somebody might want to search for it someday....... this is educational stuff right here. LOL
This will work with any dry ear of corn. This is the easiest way, but if you don't have callouses, you'll have a blister in about a half dozen ears. The good news is, 3 ears will make more than enough popcorn for two people. If you have more than two people, make everybody pitch in and help shell. The fun part is, just give them an ear and don't tell them the secret, watch them struggle trying to get the kernels off.
You'll need an ear of corn: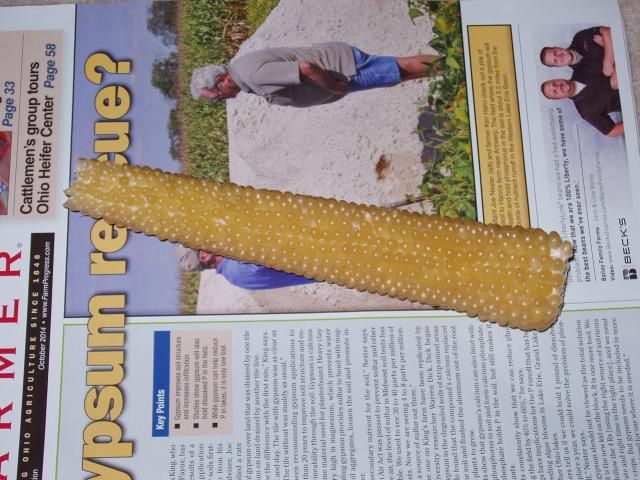 [/URL]
Start at the tip (the pointier end) and wiggle two kernels loose. After you get a couple loose, push the next two toward the tip, into the gap you just made with the missing kernels: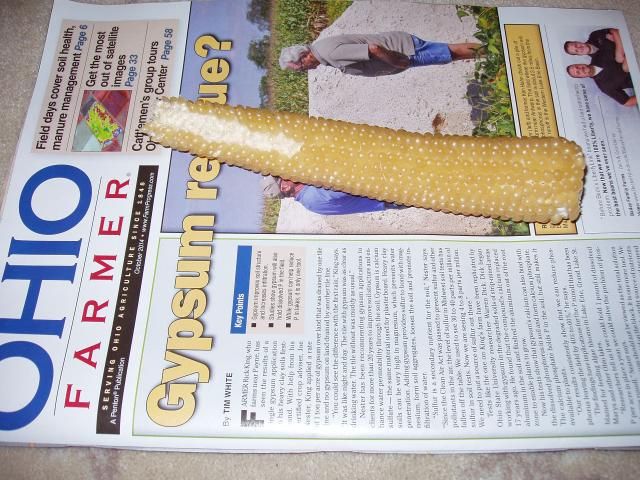 The idea is to have two rows shelled, the length of the ear. Keep pushing towards the gap you made. It'll get easier as you get to the middle of the ear. Grab the ear and use your thumb to push. This is a one handed operation:
When you are done with this step, it should look like this: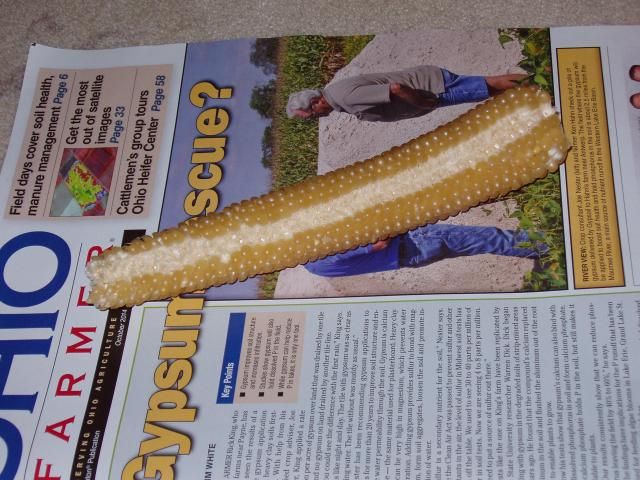 Now grab the ear, and using the side of your thumb, roll the next row into the gap you just made. By using the side of your thumb, you should be able to get about 3-5 kernels with each push. Work your way up and down the ear, always pushing into the empty space: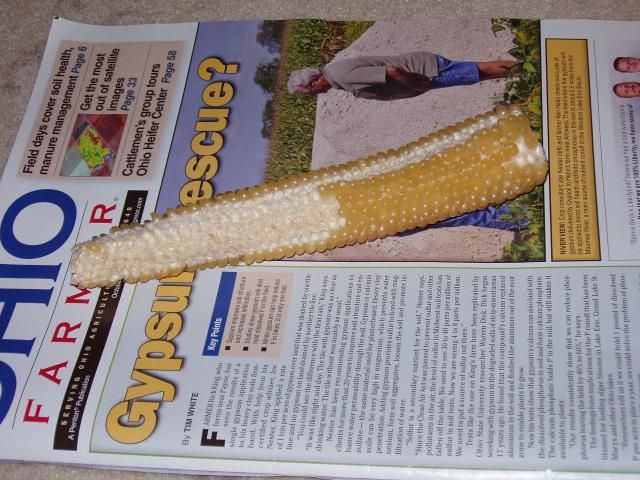 I'm guessing it will take about a minute to get the two rows shelled from tip to base, then about 30 seconds to shell the rest of the ear.
The end product: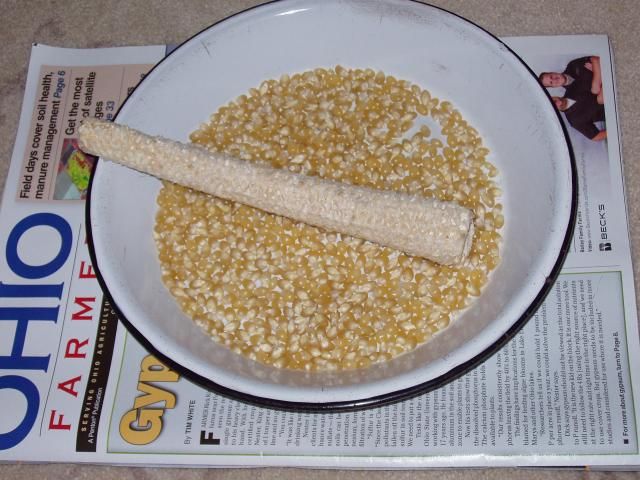 There are probably as many ways to shell an ear of corn as there are kernels on it. I'm not going to say it's the only way to do it, but it's the way I do it.
It's funny, this is another thing I have always done without thinking. I don't ever remember being taught how to do it, but I think everybody does it pretty much the same way. It must be in our DNA.
Oh yeah, the skill isn't in getting the kernels off the cob, as much as keeping them in control, and landing in a pan/bowl. You will have to learn that part by trial and error.
Hope this helps,
Tim