We Pakeeza-ed a few weeks ago, and it was GLORIOUS.
Oddly, for such A Pakistani tinged, meat joint, the veggie dishes were better than the meats. Our spread for two: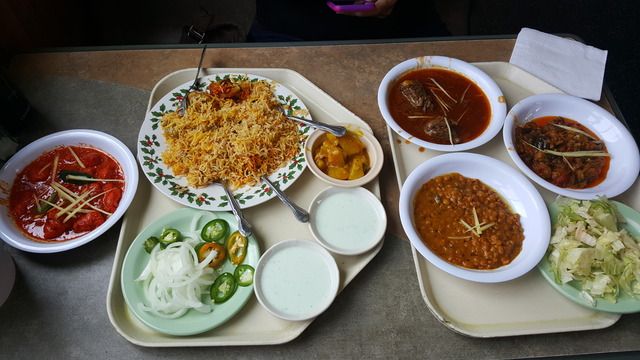 Chicken 65 tasted like an Indian tinged tobasco sauce. Still good, but not much depth of flavor to the heat, outside of, well...tobasco. When scooped with a ginger sliver, the flavor popped a little more: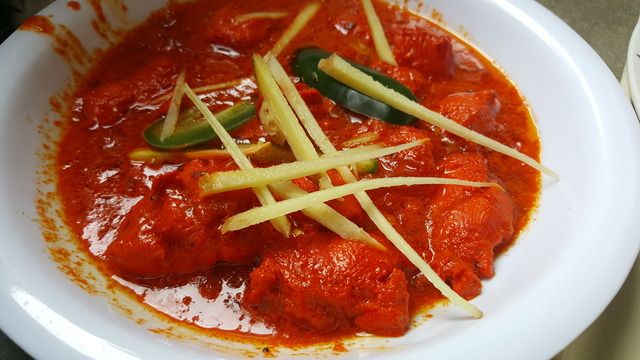 Nihari was decent. I've had better.
Yellow potato dish seemed plain ish at first, but depth of flavor grew immensely as we ate.
Dal had a Texas chili flavor shining through. Probably a good hit of cumin. Loved it. Popped.
The un-named veggie dish was zucchini, I think. I ordered half portions of nihari, chicken 65, and daal, and then inquired about rice and naans. The gentleman behind the counter asked if I wanted him to just bring me a full meal out, and the potatoes, zucchini, and chicken biryani just showed up. This zucchini was perhaps one of the best things I've eaten lately, and I don't even know what it was. It was definitely not on the menu board, and as a matter of fact, the gentleman behind the counter told me they didn't really have any veggie dishes that day yet.
Tomato-y sauce, sizzling hot, garlicky, I wish I could explain better. It was, in a word, fantastic. I thought it had to be eggplant, but I'm convinced was zucchini:
This place surprised us. The price was a little north of standard cabbie joints, I think, but it was easily worth every penny. GEM.
We cannot be friends if you do not know the difference between Mayo and Miracle Whip.