I mostly agree with Gary. My impression was that, in general, the quality of the food ingredients was high, but once assembled, the whole was far less than the sum of its parts.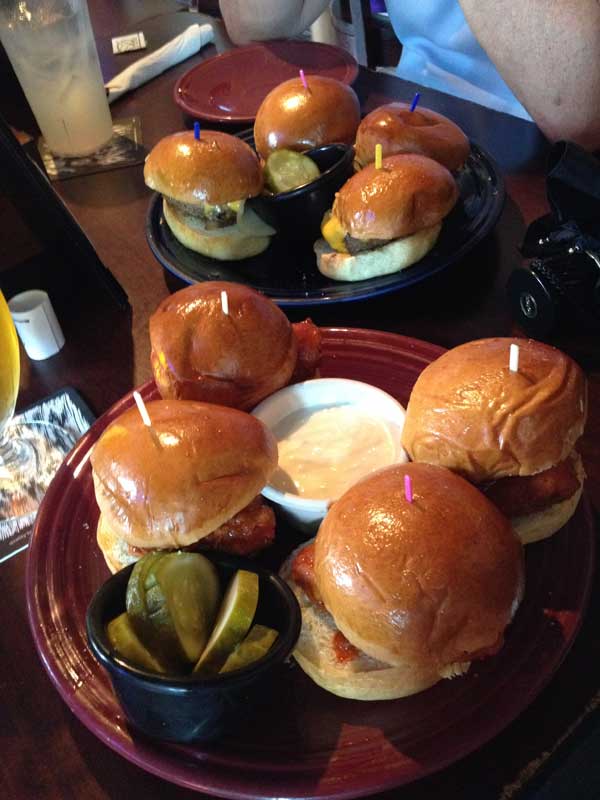 The brioche buns on the sliders (Buffalo Chicken in front, Traditional in back) were good, the Buffalo Chicken had a nice spice level, with ranch dressing served on the side (I would've preferred Blue cheese). But without the dressing, it was just a somewhat dry piece of spiced chicken on a bun. The traditional sliders were equally dry. There were quite a few sauces on the table; perhaps the sliders were intentionally dry anticipating that we'd use our own choice of sauce to add moisture to them. However, if that was the idea, it would have been helpful if the server had suggested it.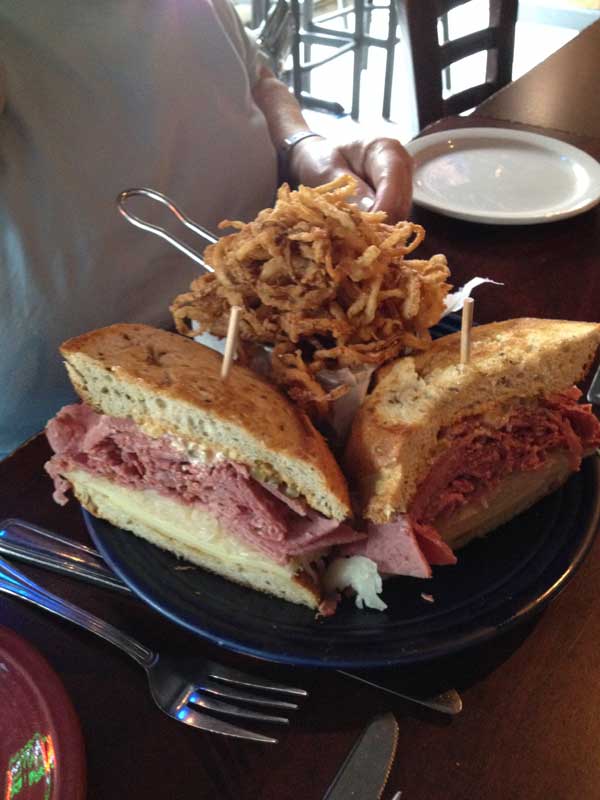 The Reuben was similarly dry; in this case, another dollop or two of Russian dressing would have helped. But as you can see, the portion of corned beef was generous, to say the least.
In fact, overall the portions seemed geared toward a Northwestern male freshman.
For a relatively small place (there's a second, larger room that opens in the evenings), it had a pretty good beer list. And for true beer gluttons, they offer 105 oz. towers of beer of anything on draft. Personally, I thought 105 oz. of beer might be a bit much for lunch.
Bat17 isn't a destination by any means. The few times I've been there previously, other menu items fared slightly better. I think it's a good idea to go there with the idea that it's a locally owned, locally sourced place serving its version of TGI Friday's food.