Having recently moved, exploring my new neighborhood has been rewarding. All sorts of places I'd never heard of/been to, with this one @ the top of my list @ the moment. Their back story a common one for anyone from another country. Ingenuity, resilience and tenacity being key ingredients to surviving.
Originally from the Balkans, when both parents lost their jobs in the car industry in Detroit, Chicago was a logical move. Years later, Mama's in back cooking, while daughter Tanja runs the front. And God damn is this good... and cheap. Komplet Lepina aka flatbread w/everything, is like an eggs benedict on steroids, sub Serbian cream cheese for eggs, w/pork fat and trimmings involved, stuffed into flatbread and baked to supreme gooeyness.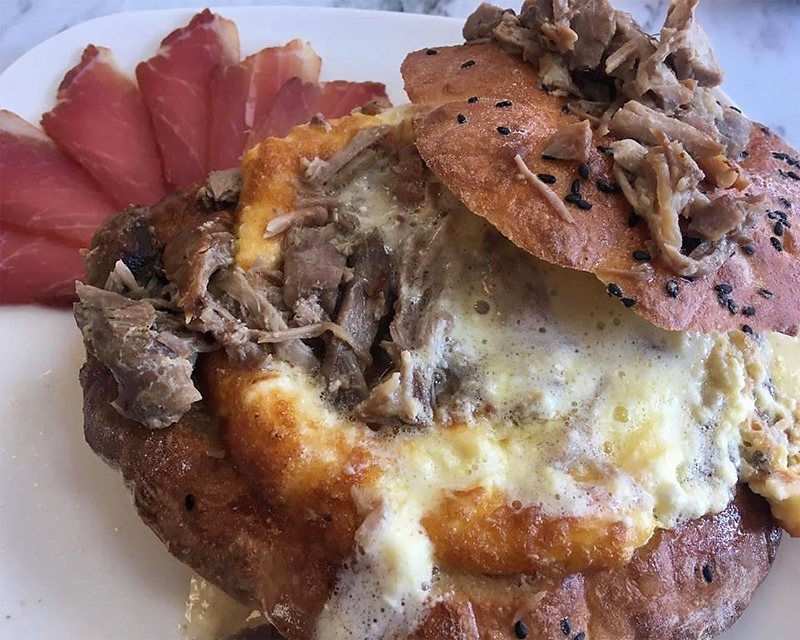 I saw someone eating it and asked about it. Apparently, it's from his village and they're the only ones that make it in a restaurant. Sarma was filled w/meat and rice in thick tomato sauce and garnished w/well smoked pork ribs;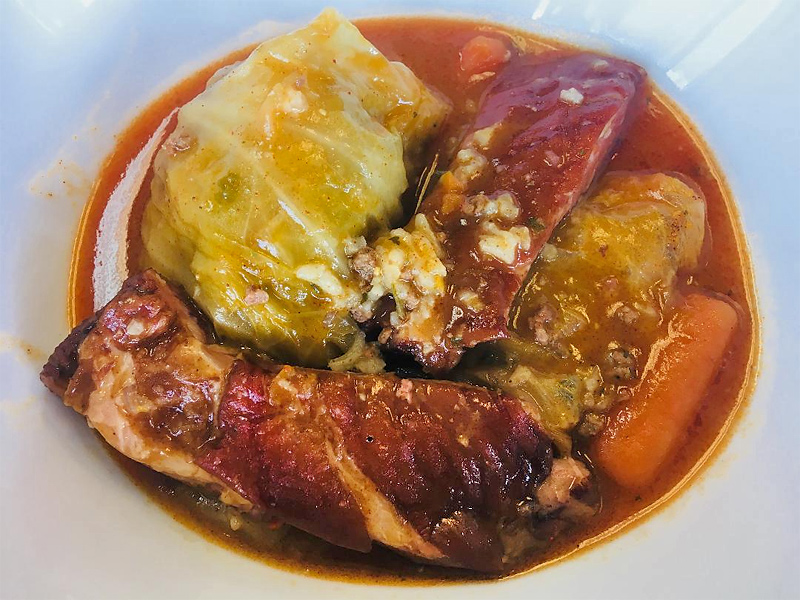 and the Pusulj, a formidable bean soup w/more aforementioned ribs, which as you can see, are a bit of a motif.
There's burek baked to order (30 min wait time) a dozen crepes, brunch on the wkend, and a bakery.
I've concentrated more on the savory side, as I go for lunch and is less than a minute from my door. What sweets I've had though have been well balanced, fruity but not overly sweet. Nice texture, crumb or creaminess... They're known for their Moskva šnit torta which is what I'm describing here. Nutella is big as well w/a few items containing it.
All and all (for me @ least) the embodiment of what LTH is about and why I've kept active on it for over a decade. For places like this and people like you.
Astoria Cafe and Bakery
2954 Irving Pk
773.654.1033
10-6, closed Mondays
"In pursuit of joys untasted"
from Giuseppe Verdi's La Traviata