We ate here for the first time last Thursday evening. It's owned by the same family that owns Supermercado Morelia across the street and you can park in the restaurant's relatively small lot or the Mercado's.
There is some outdoor seating and the indoor space has tables well spaced. Greeting and service were very friendly. A tray of gratis red salsa, green salsa, and fresh cut limes was brought over immediately along with a bit of seafood ceviche, tostadas, and crackers. My daughter ordered an horchata and husband and I got Mescalito cocktails - Tamarind for him, Jalapeño-Cucumber for me. They also offer Jamaica.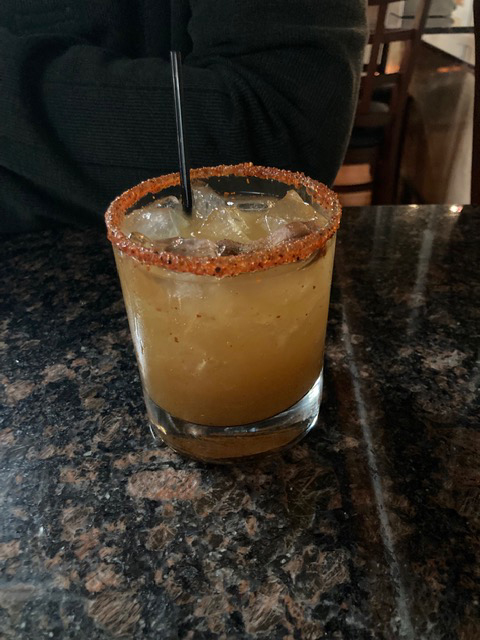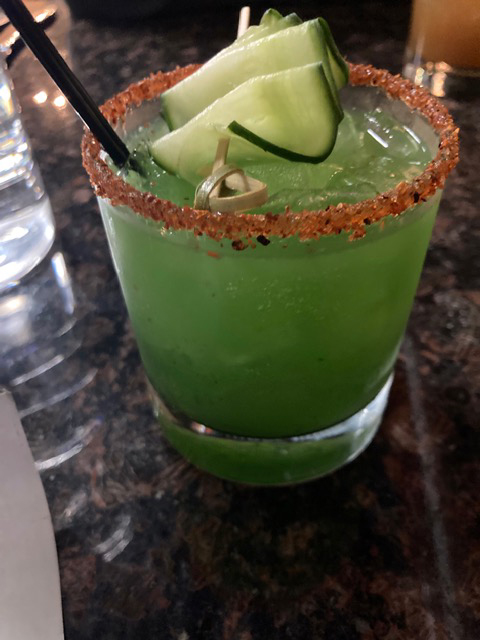 Daughter immediately went for the bright red salsa as that is usually her cue for "mild" but wasn't the case here. Red had a bit more of a bite than the green. Horchata to the rescue. I enjoyed both salsas.
We shared the shrimp empanada appetizers. No filler - all shrimp, crispy and light pastry.
Not Mexican-adventurous daughter had kid's quesadilla and it was a nice version- generous cheese. I got the seafood relleno. Some of the seafood was slightly over cooked but overall, very enjoyable. Husband got Arroz con Mariscos and felt the same. Everything was plated beautifully - lots of attention to detail.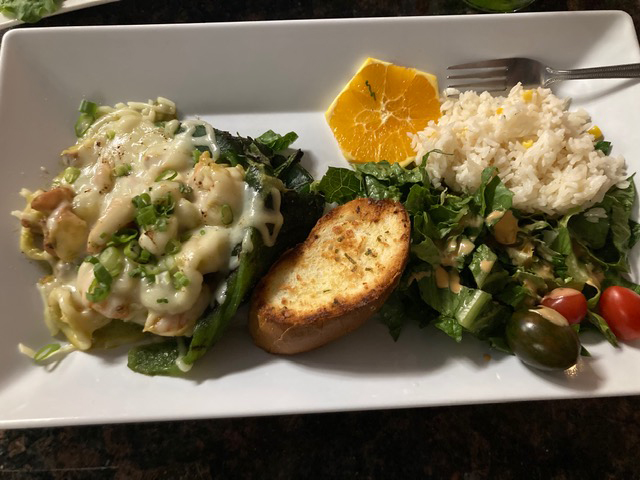 This is about 30 minutes from home. If it were 15 I think we we be here a couple times a month. The menu is large with lots to explore. We will definitely return. For what it's worth, we were the only gringos there for the duration of our visit and everyone seemed to be enjoying themselves.
Baha Restaurant
4842 W Diversey
http://www.baharestaurant.com